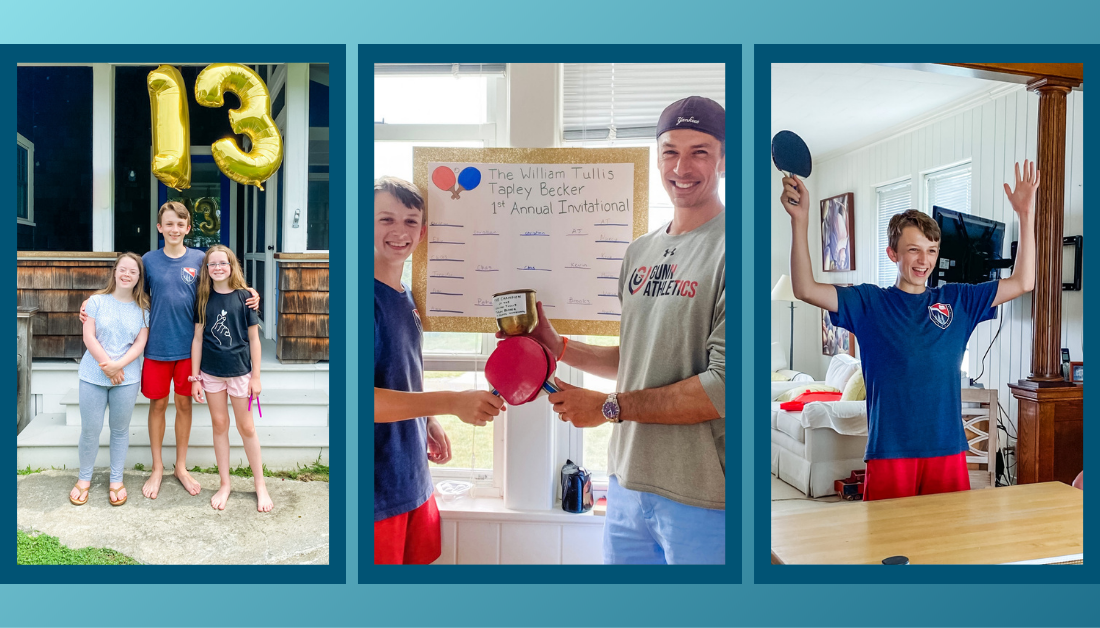 Last week, we celebrated William's 13th birthday, and I loved every minute of it.
I loved that our girls strong-armed their dad into a Walmart trip and came home with confetti balloons and a huge tacky gold 13 because that's their way to love their brother. I loved that my sister decided we needed our first annual ping pong tournament in the center of the celebration. I loved that we kept it simple and ordered the same ice cream cake and pizza we've ordered every year, even though he now eats seven pieces instead of two. 
And I loved that we stopped for a moment to notice the tremendous gift of this one life: a boy who is becoming a young man who is kind and curious and tall and filled with questions and laughter and annoying brother traits. I love that he perches at the end of our bed every night (since I'm already in my pajamas and under the covers by the time he eats his final bowl of cereal and turns out the lights downstairs and heads up) and tells me about his day. I love that he worries about the same things I do, so I can help him learn how to bring peace to his mind and body. I love that he pushes back when he disagrees with us. I love that he is growing up. 
Happy 13th Birthday, William! We love you!
---
Learn more with Amy Julia:
If you haven't already, you can subscribe to receive regular updates and news. You can also follow me on Facebook, Instagram, Twitter, Pinterest, YouTube, and Goodreads, and you can subscribe to my Love Is Stronger Than Fear podcast on your favorite podcast platforms.