Healing often feels like a circle, where we tiptoe slowly forward and return to the same place. Where we think we've made progress, and then find ourselves back in that conversation about who has sacrificed more for the family or we find ourselves snapping at our kids again or in physical pain again in an area that seemed to have healed. 
I've written before about how I've started to think of healing more as a spiral. Yes, it is circular. Yes, it returns. But it returns to a similar place, not the same place. As we move—patiently, gently, maybe even steadily—upward.
Healing's Upward, Outward, Expansive Spiral
I've started to believe that when love is at the center of that spiral of healing, we not only spiral upward, but outward as well. Because love is always expansive. Always making room for more creativity, more diversity, more relationships, and more healing. 
So when I find myself in what feels like an all-too-familiar place of hurt or grief or anger or pain, I can take it as an invitation to return to love.
---
For more on the movements of healing:
Movements of Healing: Honesty, Humility, Hope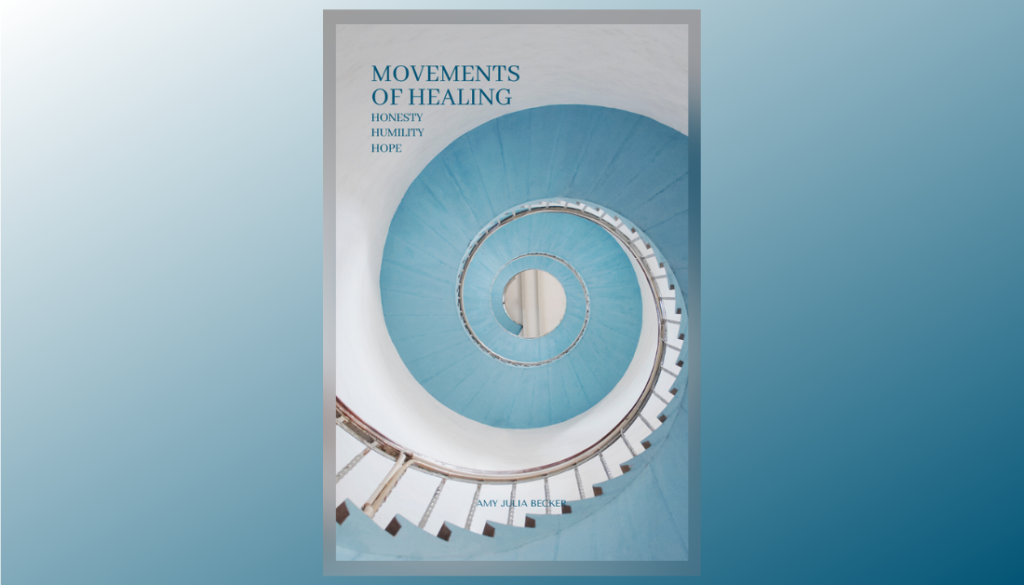 ---
More with Amy Julia:
If you haven't already, you can subscribe to receive regular updates and news. You can also follow me on Facebook, Instagram, Twitter, Pinterest, YouTube, and Goodreads, and you can subscribe to my Love Is Stronger Than Fear podcast on your favorite podcast platform.