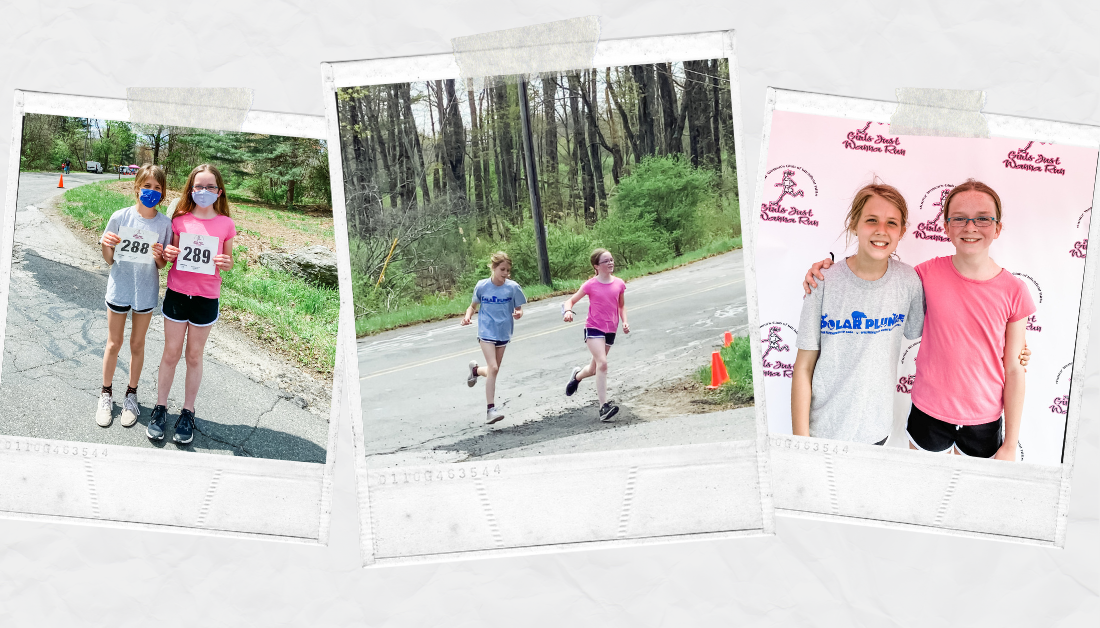 There are so many things to love about Marilee running her first 5k with her friend Lexi.
One, they got to participate in a pretty normal activity where people gathered together (safely).
Two, she LOVED the experience of running farther than ever before and crossing that finish line.
Three, it was a run just for girls and women. There were groups of women in black dresses and pearls, others in tutus, others in hot pink.
Four, it was exactly the right temperature.
Five, I got to cheer her on.
Running, outside, with a friend, with a lot of women, next to a lake. Glorious.