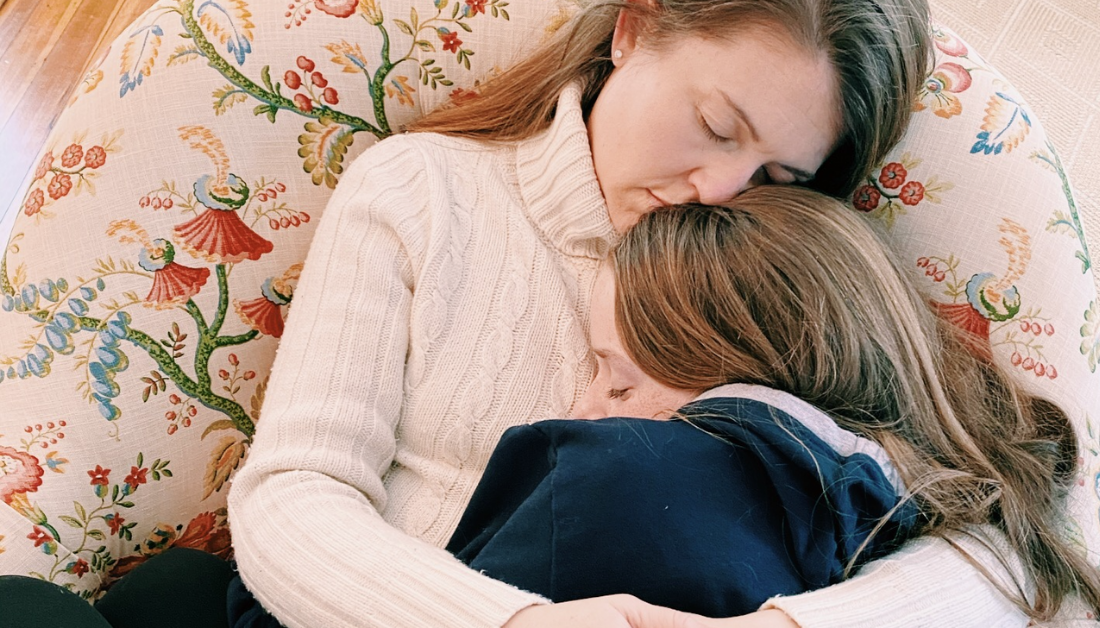 "You can tell this story as long as you make Penny and William look bad." Those were Marilee's words of permission to explain what happened on Sunday afternoon and why it gave me a picture of God's care for us as I thought about our daughter and prayer.
It was a typical Sunday afternoon. I was sitting in front of the fireplace reading. Peter was taking a nap. The kids were in the playroom, a little agitated because Sunday is our day with no screens. But I had made an exception for MarioCart, if they played together.⁠
Marilee suggested playing. Penny refused. She wanted to play backgammon with herself. And William refused to play unless Penny would play.⁠
So Marilee came into the living room to explain the situation. She cried. She spoke with vehemence about her mean siblings. I offered some suggestions for how she could handle it, but I didn't offer to force Penny and William to play. She cried some more.⁠
So then I suggested that we set a timer and breathe deeply and pray for three minutes. Breathe in peace and calm. Breathe out anger and sadness and give it to God.⁠
Her tears subsided, and she stayed, with her head on my chest, even after the three minutes had ended. Within moments, she fell asleep. I fell asleep too. We woke up together and had a lovely afternoon as a family. No MarioCart. Sledding and games and a family dinner.⁠
A Picture of Prayer
It all gave me a picture of prayer. How I am invited to bring my real, raw emotions to God—to cry and rage and yell about whatever is on my heart. How God will listen, possibly make suggestions, and probably not right the perceived wrong on my behalf. How instead God will offer to breathe with me, to bring peace into my body and soul, to take the anger and fear and sadness away, and to hold me until I have fallen asleep.⁠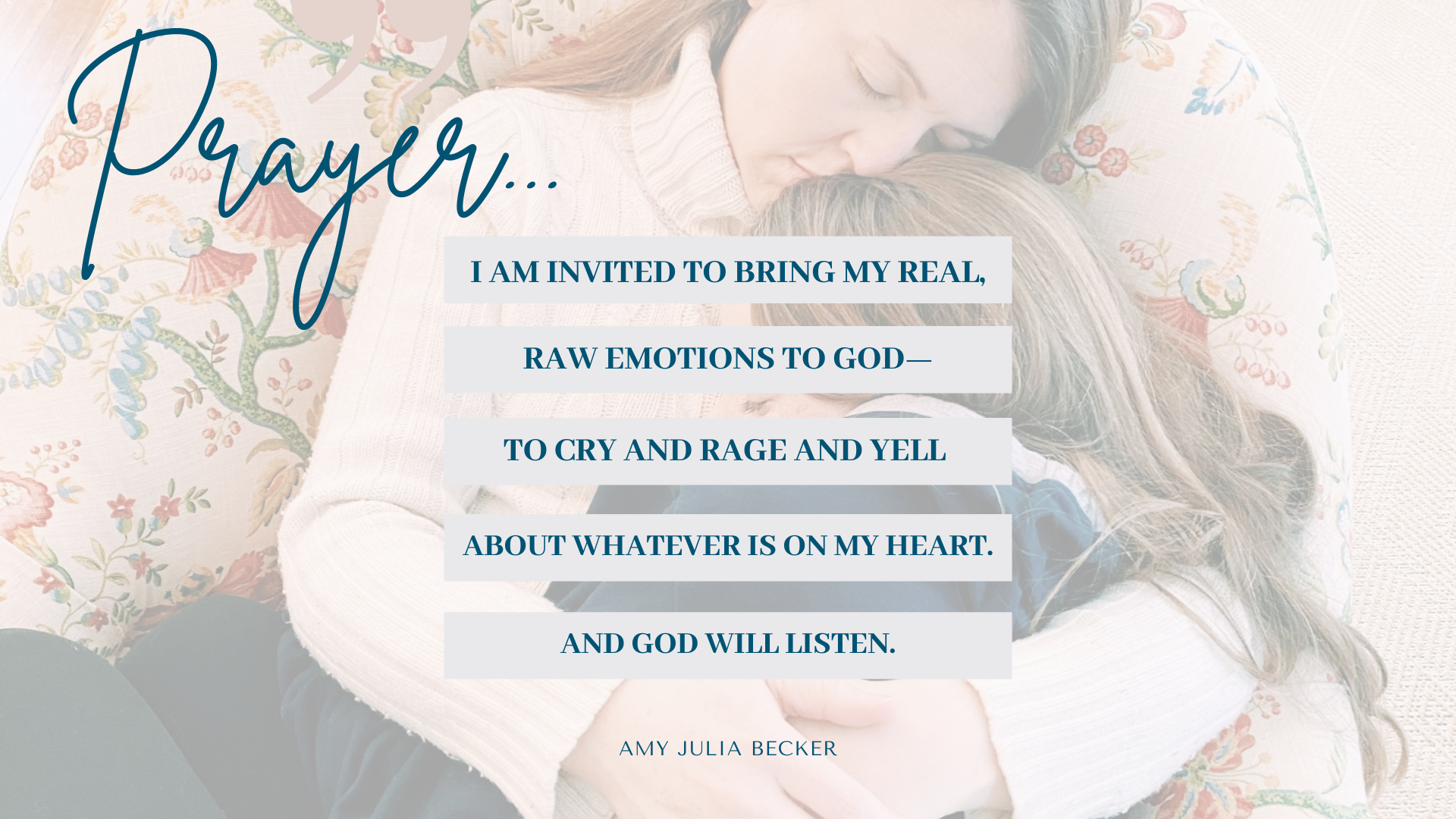 ---
To read more with Amy Julia:
If you haven't already, please subscribe to receive regular updates and news. You can also follow me on Facebook, Instagram, Twitter, Pinterest, YouTube, and Goodreads, and you can subscribe to my Love is Stronger Than Fear podcast on your favorite podcast platforms.