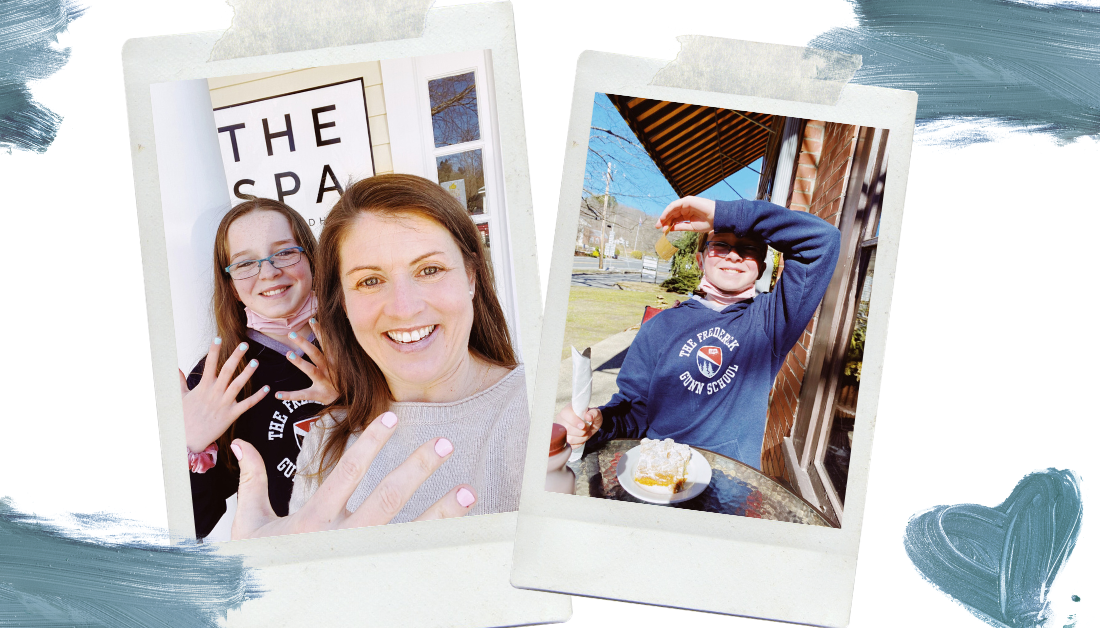 Marilee and I had plans in March of 2020 for a girls' day over her spring break. She had a gift certificate to a local spa and one to a local movie theater. We had plans for a special lunch and tickets to a Broadway show (Wicked). 
And then, of course, Covid hit. The spas and theaters and restaurants closed. We didn't know what to do with ourselves.
The weeks from this time last year are hazy for me. I felt as though I had lost my job—speaking engagements were gone, essays that had been accepted for publication were no longer relevant. I didn't have time to figure out a new way to work in light of the news that all three kids would start learning from home through the spring. It was like grief—uncertain and disorienting and sluggish. 
All of us have walked through grief this past year. For some, it has involved the literal loss of loved ones. For others, that grief looked more like mine. The smaller losses of sports seasons and graduation parties. The loss of "consequential strangers," the people you see every day but don't really know. The loss of friends, even, who got swept up in work or family life that became stressful in a new way. The loss of human touch. The loss of plans for the future.
But a few days ago, Marilee and I pulled out the gift certificate. We masked up and got our nails done behind plastic shields. We ordered takeout from a local restaurant and enjoyed cheeseburgers and french fries at our kitchen counter. We bought sour patch kids and made microwave popcorn and cuddled up on the couch to watch Wonder Woman together. 
We look forward to using our Broadway tickets someday. We look forward to eating in a restaurant. I am eager to get vaccinated and return to church in person and anticipate getting on an airplane in the near future. But for now, I am grateful for nail polish and superhero movies and this sweet girl of ours.
---
To read more with Amy Julia:
If you haven't already, please subscribe to receive regular updates and news. You can also follow me on Facebook, Instagram, Twitter, Pinterest, YouTube, and Goodreads, and you can subscribe to my Love is Stronger Than Fear podcast on your favorite podcast platforms.