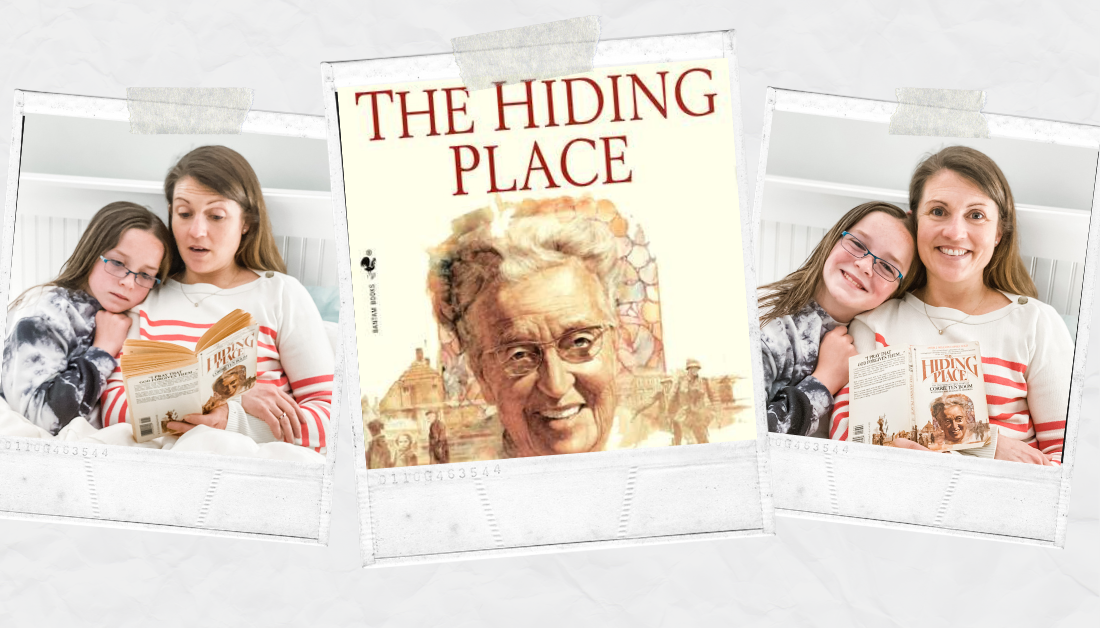 A single, middle-aged woman living with her sister and father in Holland does not sound like the makings of a riveting story. Add to this that she is a watchmaker. Did I mention Holland? 
Marilee and I read The Hiding Place by Corrie ten Boom this past month, and the first few chapters moved slowly. Life in Holland in the early part of the 20th century for a young woman who never marries and loves her family and lives simply just isn't all that interesting.
And yet it is in part because hers was such an ordinary life that this story becomes so remarkable. Corrie ten Boom tells the story of her improbable role as a central figure within the underground network of people resisting the Nazi occupation of Holland during WWII. She passes secret messages. She welcomes Jewish neighbors and strangers. She ends up not only imprisoned but taken, along with her sister Betsie, to Ravensbrück, a notoriously horrific concentration camp within Germany. 
The Hiding Place
The Hiding Place was a great way to enter into the history of WWII with Marilee (age 10). It was also a way to talk about—and question—God's providence. The ten Booms are committed Christians and see lots of miracles throughout these years even as their family members lose their lives for the sake of seeking to protect their Jewish friends and neighbors. How can God protect some and not others? How can such horrors and such beauty exist side by side? 
This story also offered an invitation to consider the value of human life. Before Corrie ten Boom became a member of the underground movement, she was already volunteering her time to work with the "feeble-minded," which is to say, people with intellectual disabilities. She only mentions this work in passing on a few occasions, but it is clear that she entered into the war with an understanding of the inherent dignity, the God-given humanity, of every person.
For All Ages
William (age 12) is now reading The Hiding Place on his own. Peter (age 44) is next in line. In other words, this is a story of horror and hope, loss and courage, brutality and beauty, for all ages.
---
To read more with Amy Julia:
If you haven't already, please subscribe to receive regular updates and news. You can also follow me on Facebook, Instagram, Twitter, Pinterest, YouTube, and Goodreads, and you can subscribe to my Love Is Stronger Than Fear podcast on your favorite podcast platforms.