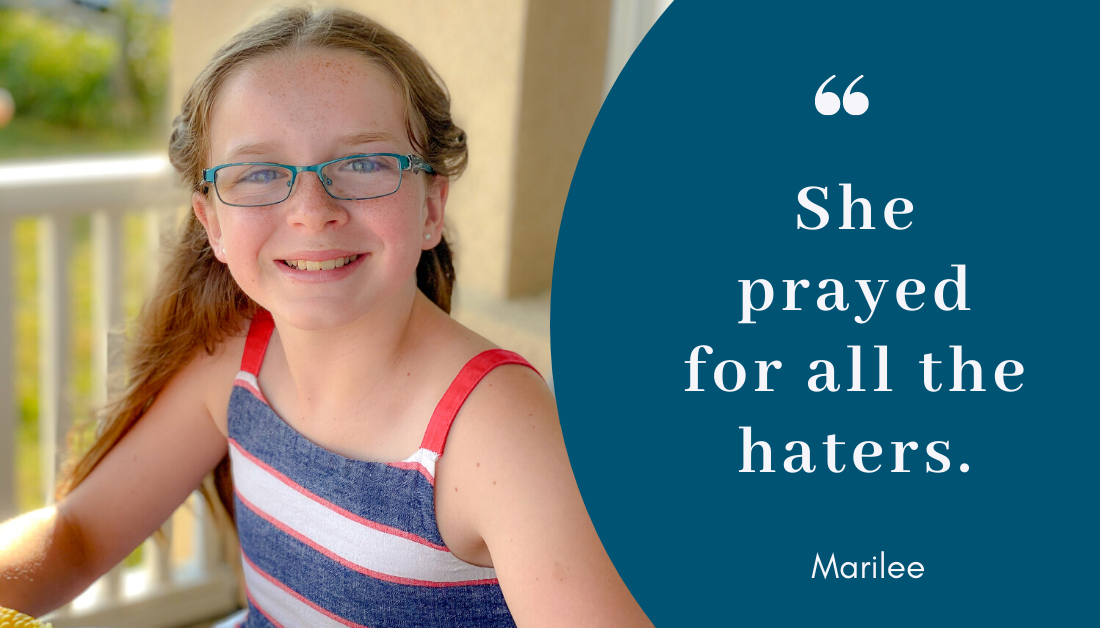 In this week's podcast, I interviewed all three of our kids about their experiences over the past few years of reading diverse books, traveling to museums and historic sites in Civil Rights' history, and learning most recently about the death of George Floyd. Marilee first learned the story of Ruby Bridges when she was six years old. She experienced a sense of connection through their shared age.
Marilee could imagine what it was like for a little girl to walk to school and endure the hateful shouts of men and women who did not want her in their children's classrooms. 
Through a straightforward story, Marilee learned about the hateful attitudes and actions of white people toward Ruby. She also learned about Ruby's resilience and how "she prayed for all the haters." She didn't learn the history of the African American church. She didn't learn about the high rates of Bible reading among Black Christians or the way the Gospel has sustained many within the Black community throughout the centuries. She didn't learn about Gospel music or Negro spirituals. But Ruby Bridges' story invited her to begin to understand a whole history of faith, a whole history of resilience, and a whole history of discrimination. 
As Marilee points out when we talk about this story in this week's podcast, Ruby Bridges is still alive. She's in her 60s now, younger than Marilee's grandparents. She made history when she integrated her elementary school in New Orleans. She also gave my daughter a glimpse of what a community of faith can provide in the face of danger, threat, and abuse. Her story offers a way to imagine hope in the face of hardship, love in the face of fear, and grace in the face of violence.
---
To read further with Amy Julia and for more resources to talk with kids about race and privilege:
If you haven't already, please subscribe to receive regular updates and news. You can also follow me on Facebook, Instagram, and Twitter, and you can subscribe to my Love is Stronger Than Fear podcast and my Reading Small Talk podcast on your favorite podcast platforms.