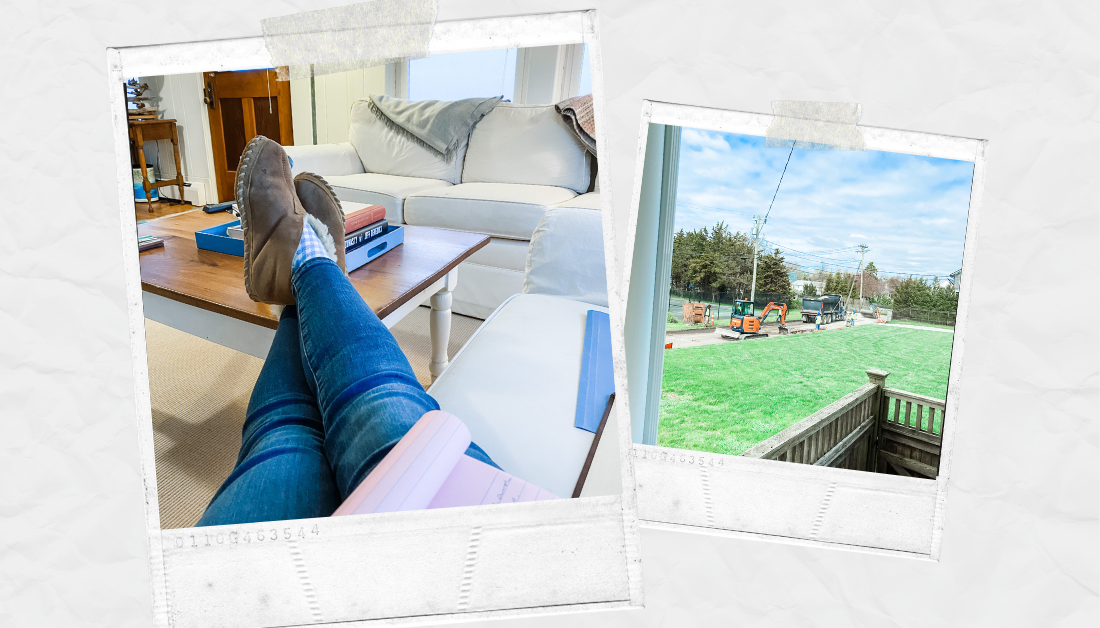 Writing retreat day to work on my next book. So far we can call this the "s—tty first draft" (as Anne Lamott puts it). Hopefully one day it will turn into something helpful and beautiful.
(And it's always unfortunate when the town decides it is time to dig up the road in front of the house you are using for your quiet, peaceful, contemplative writing retreat! 😂)
First draft and road construction—quite a combo!
---
To learn more with Amy Julia:
If you haven't already, please subscribe to receive regular updates and news. You can also follow me on Facebook, Instagram, Twitter, Pinterest, YouTube, and Goodreads, and you can subscribe to my Love Is Stronger Than Fear podcast on your favorite podcast platforms.