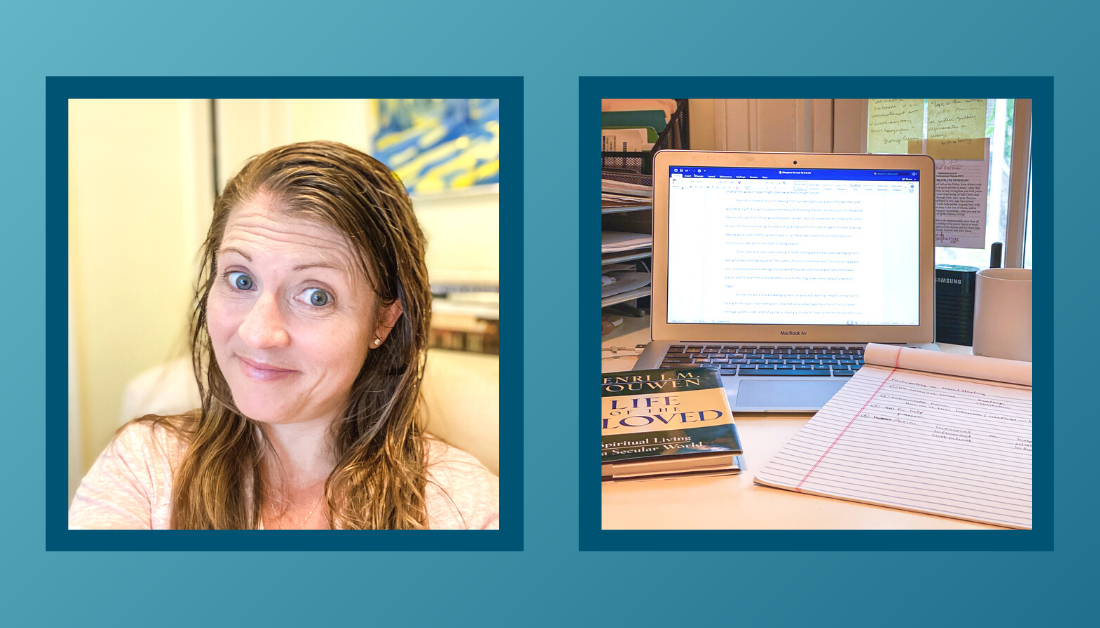 Today I will set a timer on my phone for 30 minutes. I will turn the phone over so I can't see notifications of text messages or news stories or calls. I will turn off the wifi on my computer. I will open Microsoft Word. 
During those 30 minutes, I will ignore the little vial on my desk in which I am supposed to put a stool sample from our cat.
I will ignore the pile of folded laundry that has not been distributed to various rooms around the house.
I will ignore the voice inside my head that wonders whether anyone will benefit from these words.
I will repeat this process at least 4 times. And I will repeat it again tomorrow. 
And, word by word—or, as Anne Lamott says, bird by bird—I will write the final pages of To Be Made Well.
---
Learn more with Amy Julia:
If you haven't already, you can subscribe to receive regular updates and news. You can also follow me on Facebook, Instagram, Twitter, Pinterest, YouTube, and Goodreads, and you can subscribe to my Love Is Stronger Than Fear podcast on your favorite podcast platform.