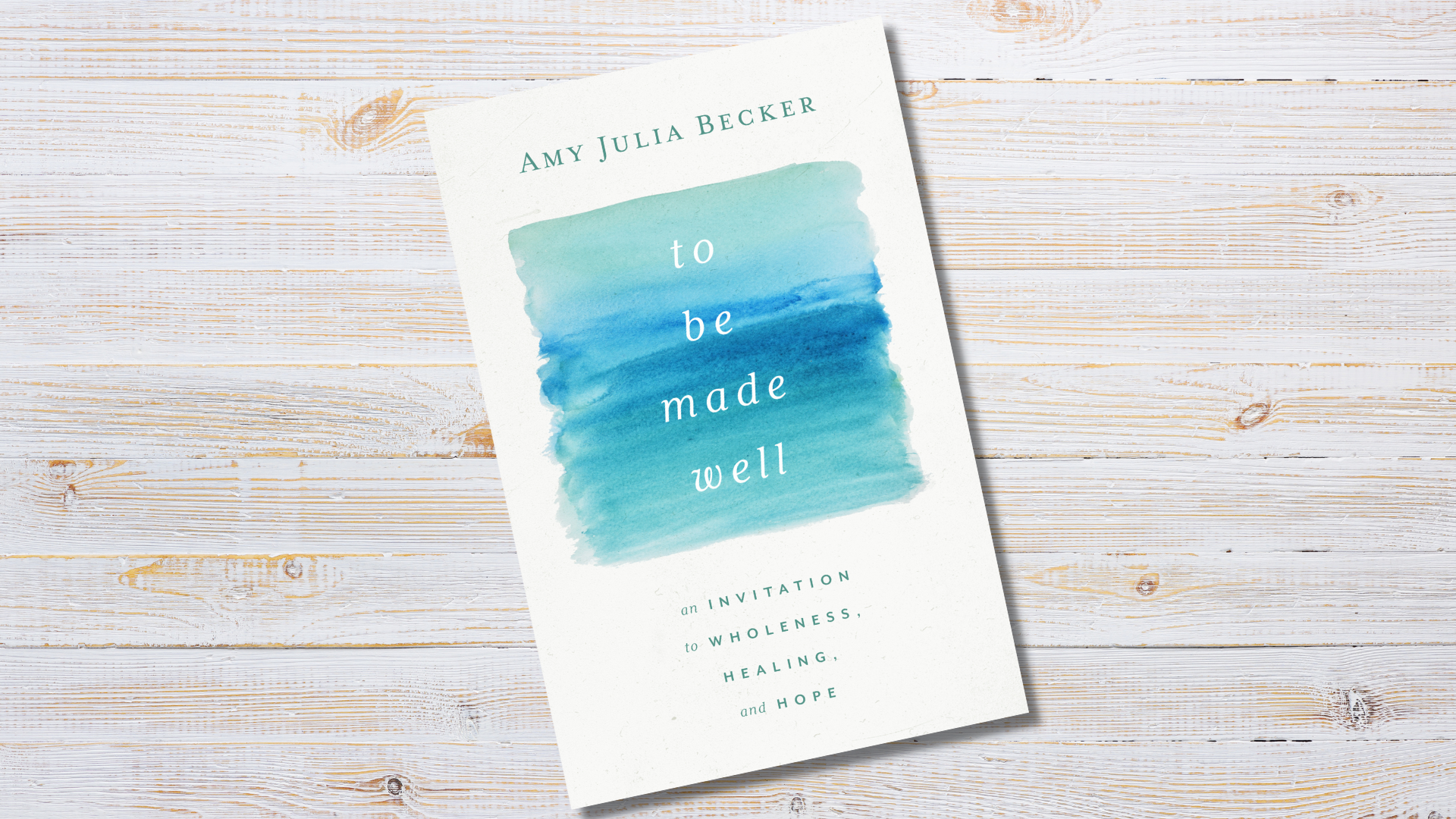 We have a book cover for To Be Made Well! 
I love it. It makes me think of water and cleansing and responding to the invitation to go deeper rather than stay on the shoreline. (Thanks to the terrific team at Herald Press for their design work on the cover!)
I am about ⅔ of the way done with writing this book. So far I've reflected on the nature of healing and all the barriers to healing, and I'm about to get started on the invitation to participate in healing. 
To Be Made Well will be available for pre-order in a few weeks. Subscribers to my monthly updates will be the first to know! You can subscribe here!
---
Learn more with Amy Julia:
If you haven't already, please subscribe to receive regular updates and news. You can also follow me on Facebook, Instagram, Twitter, Pinterest, YouTube, and Goodreads, and you can subscribe to my Love Is Stronger Than Fear podcast on your favorite podcast platforms.