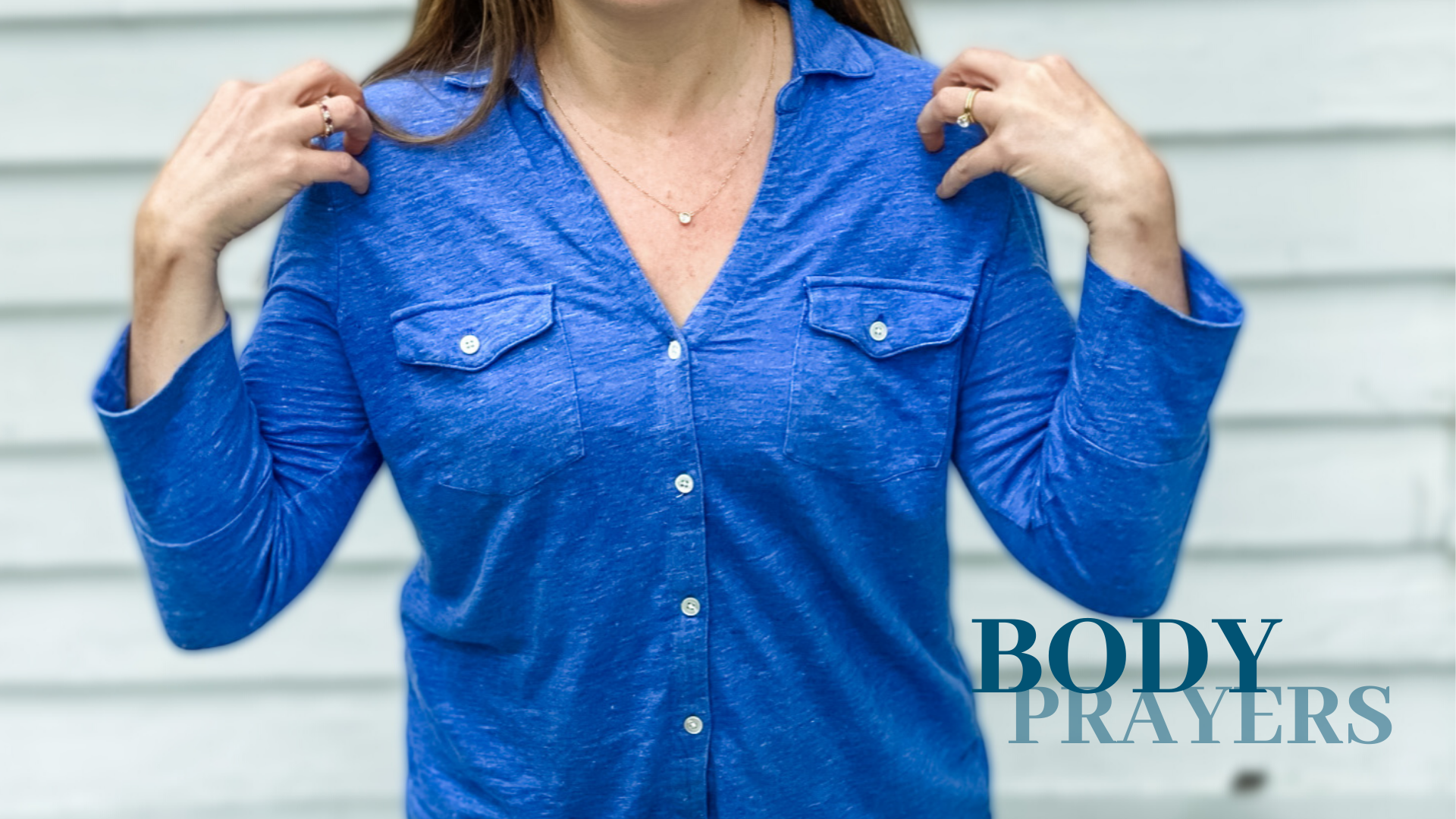 When I was in high school, my shoulders were so tight that I asked my mother if we could go to the doctor. I wanted a muscle relaxer. I didn't really think about what might be contributing to the tension in my body. I wanted my life of overachieving to stay the same. I also wanted to feel better. 
In the decades since then, I've learned how to take better care of myself, so I don't find myself constantly tense. Still, the tension comes, and I've learned over time to stop and ask what burdens I am unnecessarily carrying and how I can ask for help when that load is just too heavy. 
---
Body Prayer: Shoulders
We talk about "shouldering" loads in both a physical sense and an emotional one. Shoulders represent all the burdens we carry.
Bible Verses:
"Come to me, all you who are weary and carrying heavy burdens, and I will give you rest. Take my yoke upon you, and learn from me, for I am gentle and humble in heart, and you will find rest for your souls. For my yoke is easy and my burden is light." (Matthew 11:28-30)
Prayer:
What prayer could I bring to my body?
I give you my heavy burdens.

Lord, take my burdens from me.

Teach me how to rest in you.
If you're new to body prayer or want to read more body prayers in this series, go here.
---
Learn more with Amy Julia:
If you haven't already, you can subscribe to receive regular updates and news. You can also follow me on Facebook, Instagram, Twitter, Pinterest, YouTube, and Goodreads, and you can subscribe to my Love Is Stronger Than Fear podcast on your favorite podcast platforms.