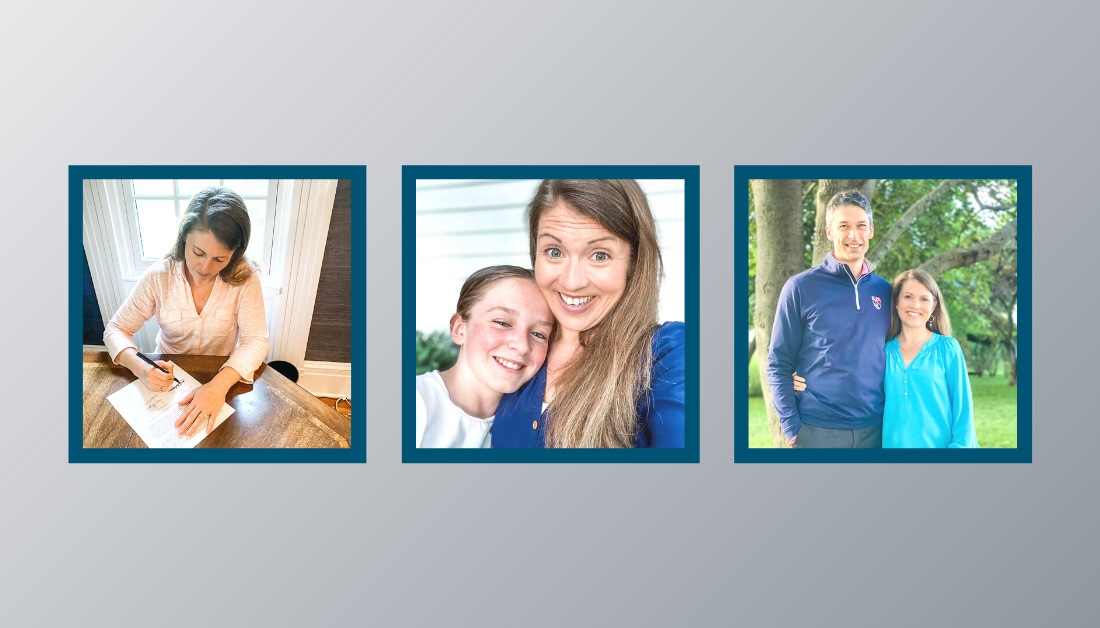 There are so many wonderful new people in this space these days, so I wanted to take a moment to introduce myself to you. In brief, I am a writer, a mother to three kids, including one with Down syndrome, and a Connecticut native. 
Writer: Yes, I've written books (3 or 4, depending on how you count them, and one more on the way) and e-books and essays and a gazillion blog posts. But I started writing when I was really little. Once, in middle school, I decided to gather everything I had written into one document: The Collected Works of AJ Truesdell (that's what I was called at the time). Thankfully, said document has not survived! 
Mother: Our three kids are Penny (15), William (12), and Marilee (10). Penny was diagnosed with Down syndrome at birth, and receiving the gift of her presence into our lives was transformative. I thought her presence would shrink our lives into an isolated world of children with disabilities. Instead, she has expanded my imagination and my reality to see the beautiful and diverse expanse of humanity. And she has helped me begin to live as someone who doesn't see relationships in terms of buying and selling but in terms of giving and receiving.
Connecticut: I was born in North Carolina, but that was an aberration from the family history. Both of my parents grew up in this little old state of Connecticut. Their parents grew up here too. Someone from my mom's family has lived in the same house in Suffield, CT for 13 generations. And we are back in Connecticut now. Connecticut as a state is kind of a metaphor for me. Small. A little understated. Not very dramatic or adventurous. But consistent, and pretty interesting once you peel back the layers. 
That's how I would introduce myself to you at this moment! How about you? How would you describe yourself? How does your home state reflect (or not!) who you are?
---
To learn more with Amy Julia:
If you haven't already, please subscribe to receive regular updates and news. You can also follow me on Facebook, Instagram, Twitter, Pinterest, YouTube, and Goodreads, and you can subscribe to my Love Is Stronger Than Fear podcast on your favorite podcast platforms.