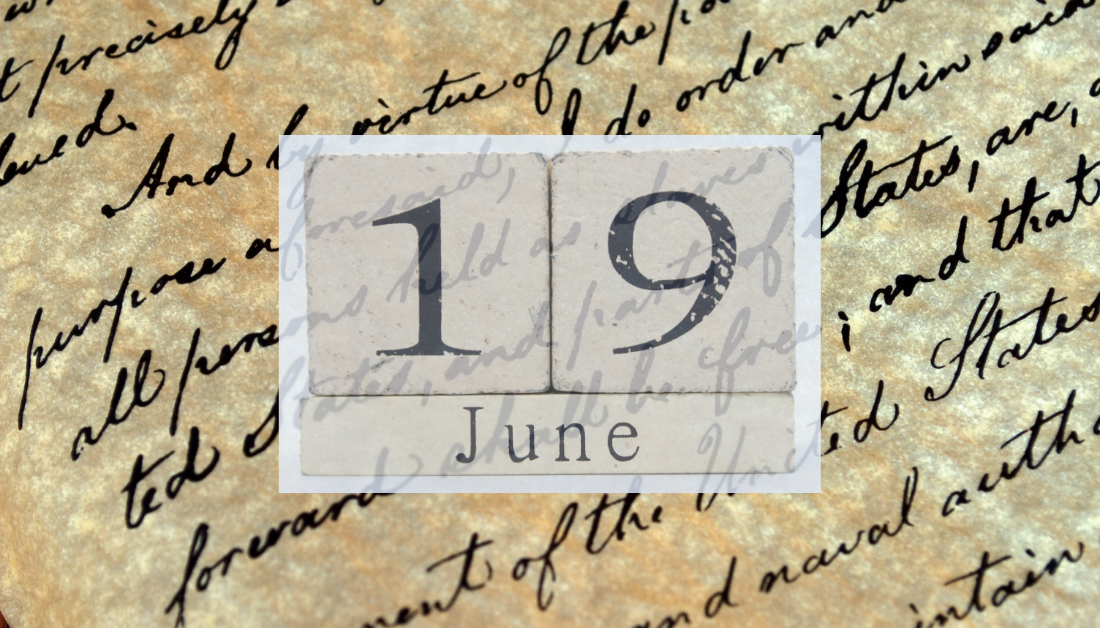 Today is Juneteenth, a holiday that commemorates the day the news of the Emancipation Proclamation reached Galveston, Texas. It is a day to lament the gap between the ideals of this nation and the lived reality of many of our citizens. It is also a day to celebrate the many contributions made to politics, art, and culture by Black people throughout our history. It is a day to affirm the inherent dignity and worth of all Black people, with thanks. And Juneteenth is a day to think beyond anti-racism.
Juneteenth and Anti-Racism
Anti-racism should not simply consist of being against racism, as Harvard Assistant Professor Jarvis Givens has recently reminded me. We also have the opportunity to be for democracy. For justice. For freedom. 
In an article for The Atlantic, Givens writes,
"Black life has always been, and must continue to be, concerned with more than … defensive posturing. To make anti-anything the total concern of one's teaching would be to concede that our lives have no meaning without that which we refuse."
At its best, anti-racism will move us beyond racism and even beyond anti-racism. It will move us towards a celebration of the common humanity that expresses itself through a multi-ethnic democracy of diverse people.
---
Learn more with Amy Julia:
If you haven't already, you can subscribe to receive regular updates and news. You can also follow me on Facebook, Instagram, Twitter, Pinterest, YouTube, and Goodreads, and you can subscribe to my Love Is Stronger Than Fear podcast on your favorite podcast platforms.