I talk with my friends ALL the time about how much time it takes to handle the work of the household. Many of these friends work outside the home full time. Some have no paid work. Many are, like me, in a hybrid state of professional life, mother, and household manager. 
But all of us are more or less surprised on a weekly basis that our households take a lot of work. 
The groceries, meal prep and planning, school forms and camp forms, doctors and dentists and vet appointments, buying things and organizing things and giving away things, hospitality to others, driving to all the things all the time, cleaning, car maintenance and repair, every-item-and-appliance maintenance and repair. I could keep the list going.
All I want to do here, though, is say that this is important work. Meaningful work. Valuable work. And it is work that usually goes unnoticed and unvalued even by those of us who are doing it.
This is the work that brings order to chaos.
This is the work that communicates welcome and belonging.
This is the work that conveys love and grace. 
So for anyone who feels taken for granted or who wonders whether scrubbing the toilet unnoticed or planting the flower bulb unbidden or buying the chips in bulk at Costco just in case more kids than expected show up some afternoon–it is worthy work. Good work. Sacrificial work. Work that takes a tremendous amount of time and slows down other important things in your life and feels tedious and pointless and thankless so often. This is the work of love.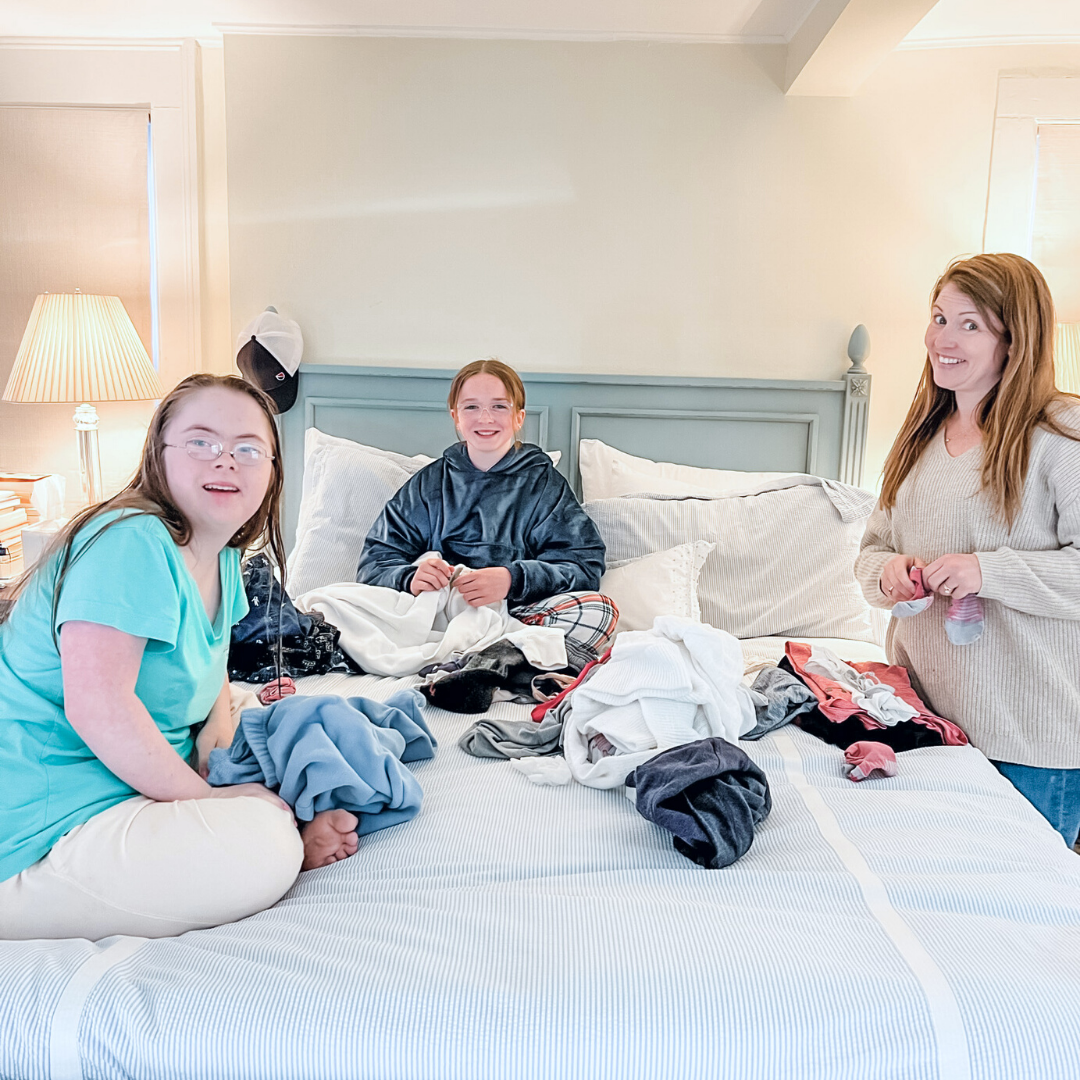 ---
More with Amy Julia:
If you haven't already, you can subscribe to receive regular updates and news. You can also follow me on Facebook, Instagram, Twitter, Pinterest, YouTube, and Goodreads, and you can subscribe to my Love Is Stronger Than Fear podcast on your favorite podcast platform.