It is always fun to have new faces around here, and this week we've welcomed many of you. I wanted to introduce myself, and I'd love to hear a little bit about you in return!
1. I'm a writer, and I have a new book releasing next week (!!!).
The book is called To Be Made Well: An Invitation to Wholeness, Healing, and Hope.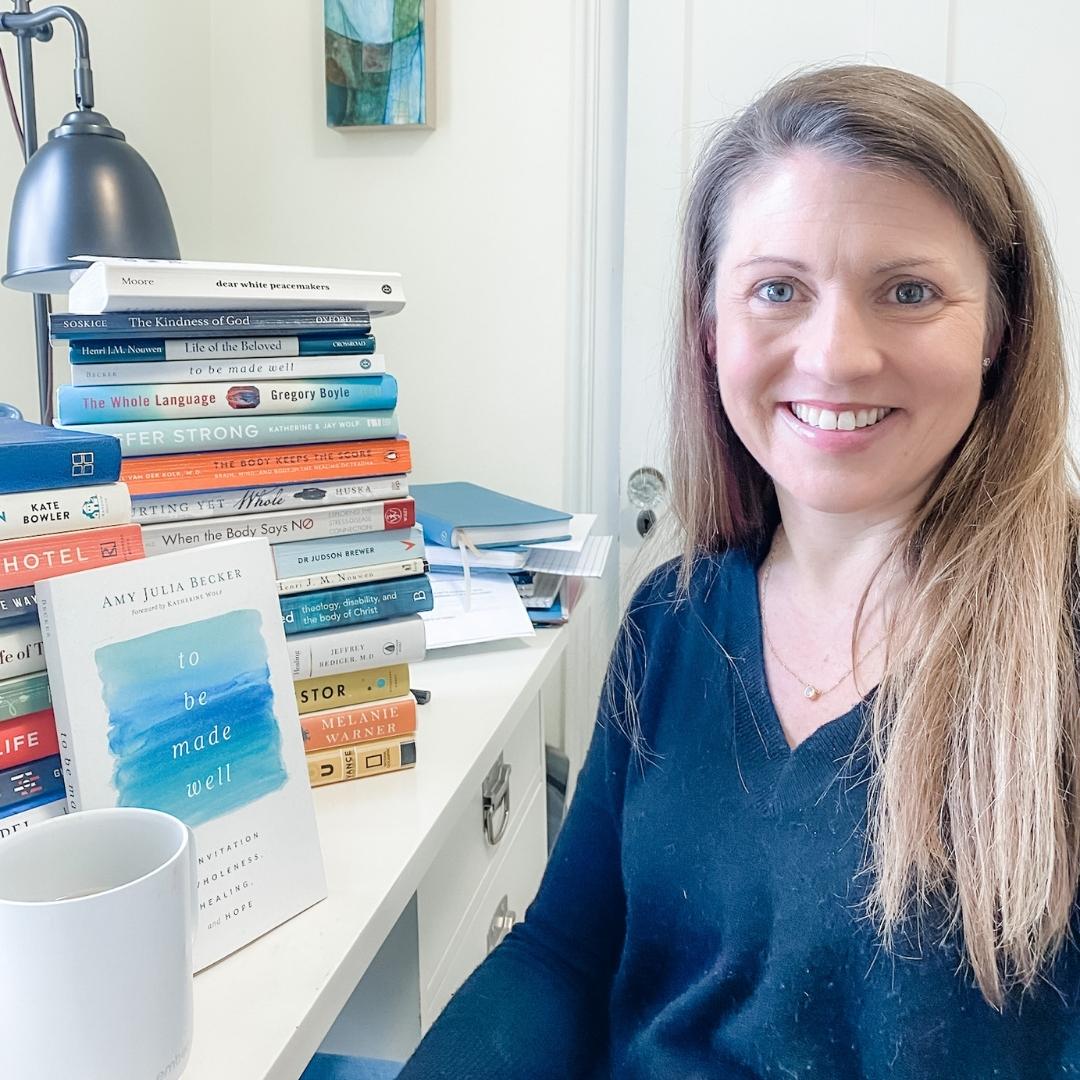 2. I'm also a reader. A ridiculous reader.
I think I had something called hyperlexia as a child, which means I just kind of learned how to read without really learning it. My mom says she didn't teach me, it just happened. Early. I still consume words everywhere I go. I read magazines while blow drying my hair. I read novels before bed and theology books while eating my lunch. There are stacks of books everywhere in our house. And I read dozens of books to prepare to write To Be Made Well (pictured here!).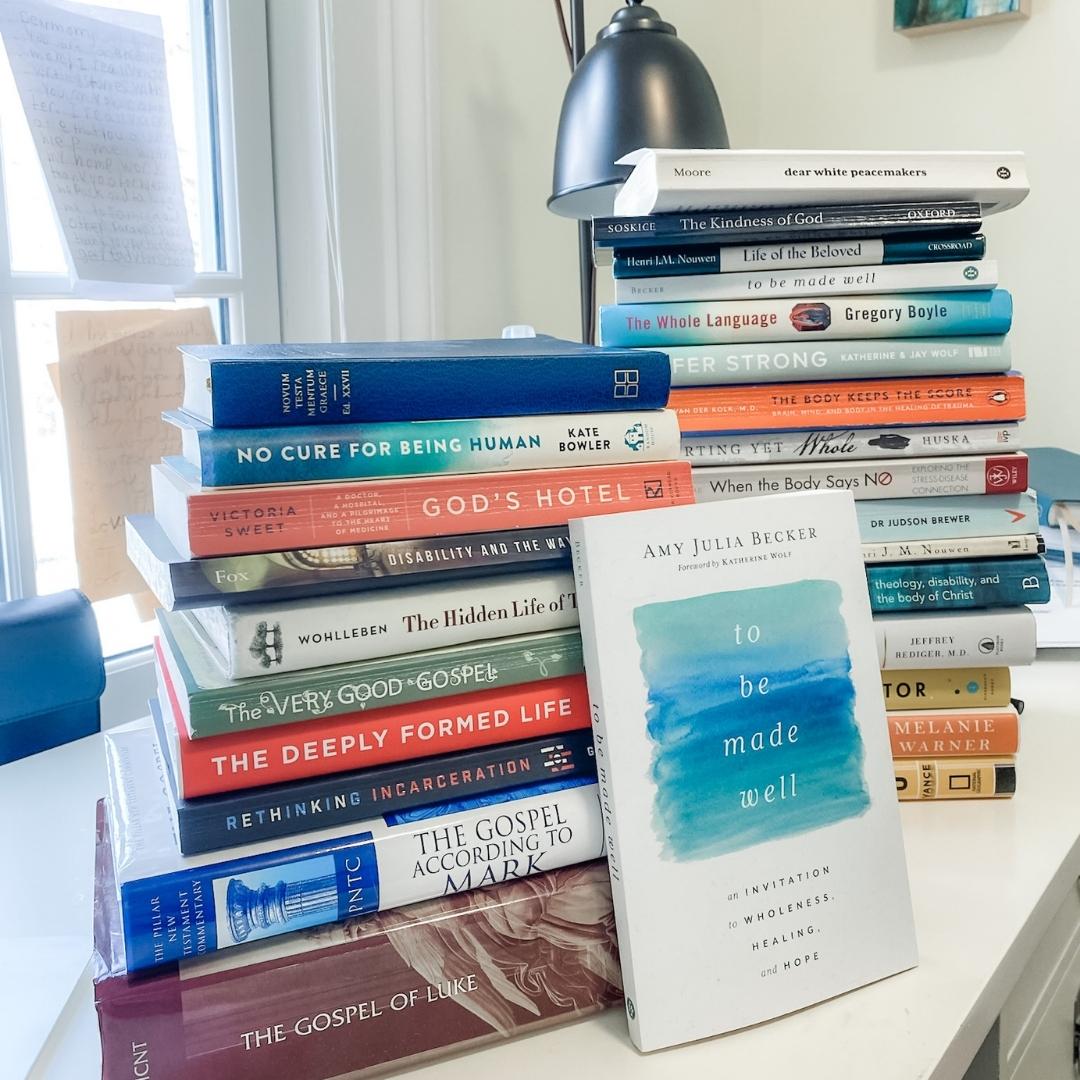 3. I have three kids, Penny (16), William (13), and Marilee (11).
I LOVE being a mother to tweens/teens. I did my best when they were younger, but this parenting gig gets better every year. Currently, our favorite family game is Things. I still enjoy reading to Marilee. (We're halfway through the 4th book in the Wrinkle in Time series, Many Waters, and we both really like it. Who knew there was a 4th book?) William teaches me about global politics. And Penny cooks with me. I'm grateful.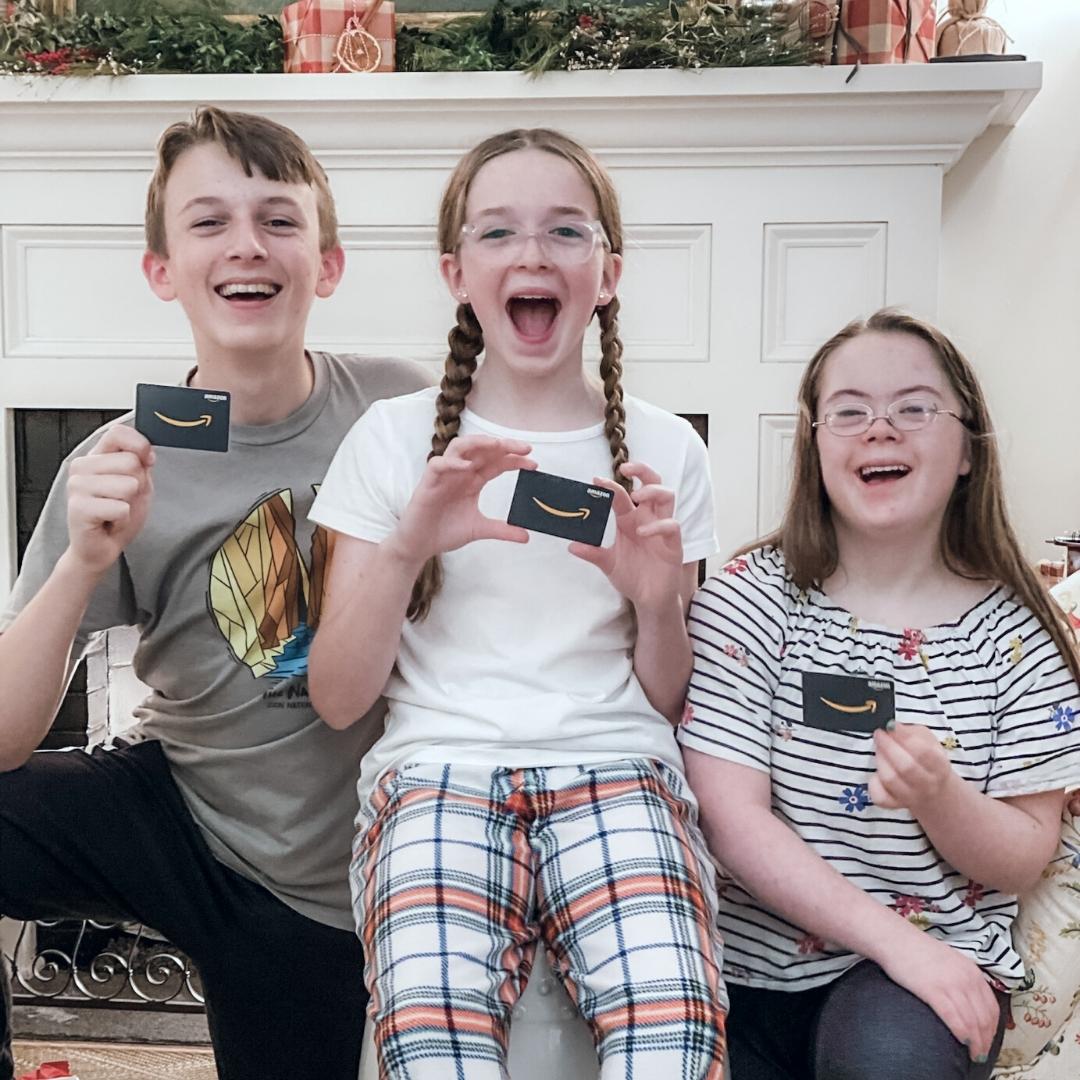 4. I am married to my high school sweetheart.
Meeting the love of my life when we were both 16 (see picture below) has been surprisingly wonderful and good for us, though as our kids reach and approach this age, I find myself wondering how on earth this ever worked out. But again, I'm really grateful for him and for the life we get to live together.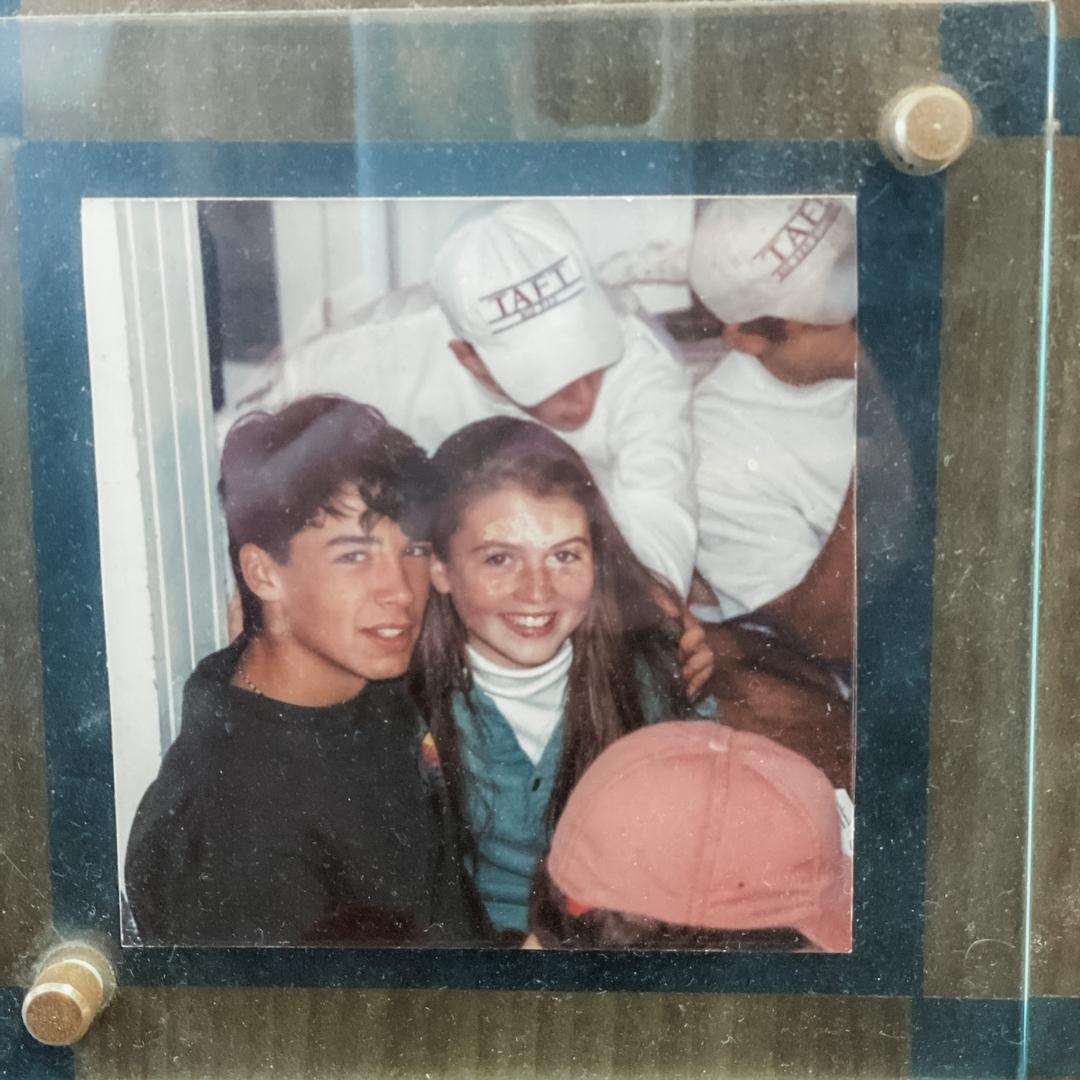 ---
How about you? What's something fun or ridiculous about you? What feels surprisingly easy or hard right now?
---
More with Amy Julia:
This post contains affiliate links.
If you haven't already, you can subscribe to receive regular updates and news. You can also follow me on Facebook, Instagram, Twitter, Pinterest, YouTube, and Goodreads, and you can subscribe to my Love Is Stronger Than Fear podcast on your favorite podcast platform.