We are living in a time of fear. 
In the past few years alone, we've felt the fear of Covid and political division. And in just the past few days, we've faced the threat of nuclear war in a more pressing way than we have for many decades. We are living in a time of fear. 
Fear is always an opportunity to love. 
Erin S. Lane read a poem from Clarissa Pinkola Estés that got me thinking: 
Be fearful, and bless others.
Be fearful, and be merciful.
Be fearful, and forgive.
Be fearful, and do.
Be fearful, and love.

It is by doing…
by doing the blessing,
doing the mercy, doing the forgiveness,
doing the loving, and doing the doing…
that fear is dissipated.
I read that poem and thought: Fear is an emotion, but love is an action. 
Respond to Fear With Love
We can respond to fear with love. 
Right now, we are seeing what happens when a whole nation decides to respond to the fear of an army encroaching upon them with love. Love of country, love of family, love of God.
And we too are invited to respond to fear with love. Love of neighbor. Love of God. Love of our own beautiful and beloved bodies and souls. Love of children. Love of creation. Every act of mercy and forgiveness and blessing and beauty and kindness and patience is an act of love that somehow strengthens us in the face of the fear and equips us for more and more love.
Love Remains
In the end, fear will not prevail. Love is the only power that remains.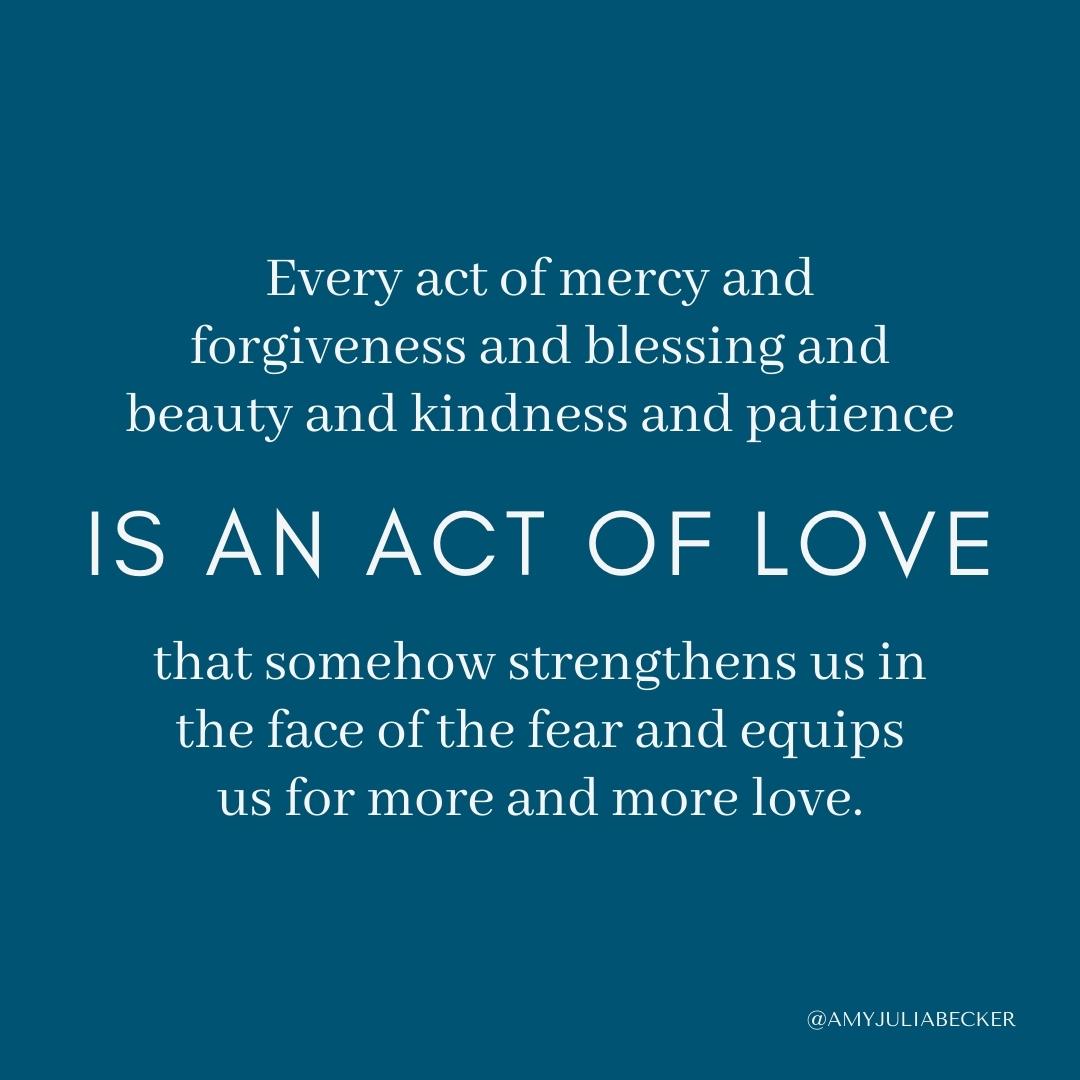 ---
More from Amy Julia:
If you haven't already, you can subscribe to receive regular updates and news. You can also follow me on Facebook, Instagram, Twitter, Pinterest, YouTube, and Goodreads, and you can subscribe to my Love Is Stronger Than Fear podcast on your favorite podcast platform.