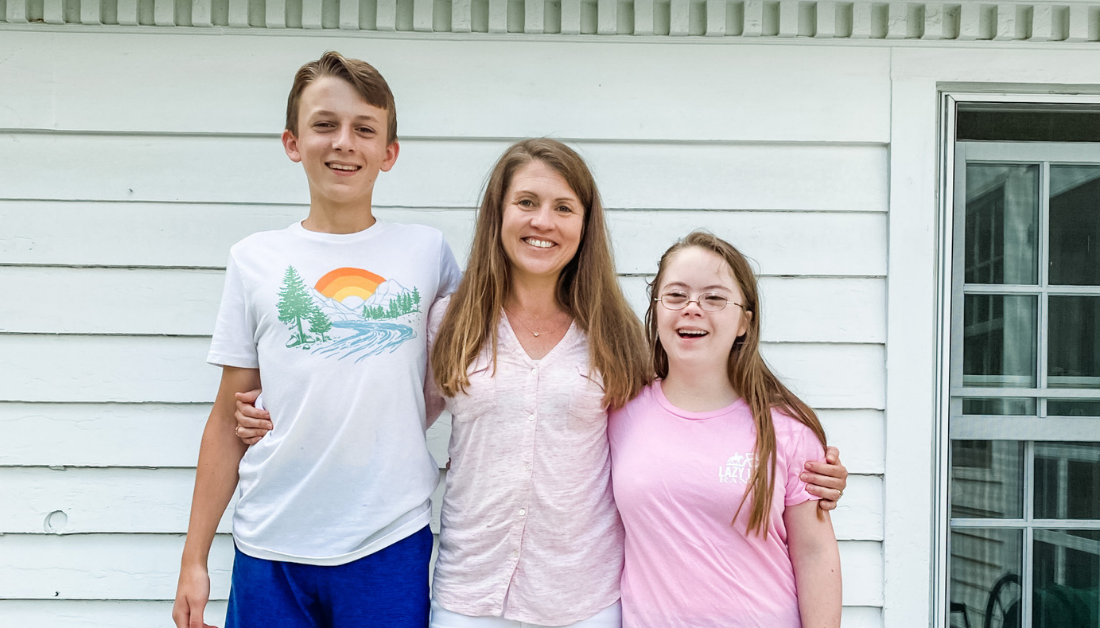 I love that there are new people joining this community every day, and I wanted to take a minute to introduce myself (unofficially) to all of you. My official bio says: Amy Julia Becker is a writer, speaker, and teacher who lives with her husband and three children in western Connecticut. This is all true, but did you know…! I'll add a few fun facts that don't show up in the official space:
I'm almost done with my manuscript for my next book, To Be Made Well: An Invitation to Healing, Wholeness, and Hope. Which means right now I'm learning a tremendous amount about healing and integration of body, mind, and spirit with God and society. I'm loving every minute.
.
I'm short. Petite. Five foot one inches on a good day (see picture above!). I can only imagine what my body will do over the next few decades of experiencing gravity! It can be hard to tell such things online.
.
I'm a Bible nerd. I love literature, and I love learning and experiencing God, so the Bible is a constant and incredible invitation for me to learn and experience more truth, goodness, and beauty. (For those of you who find the Bible really hard to read, two things. One, I wrote a short guide to people who are just starting out reading the Bible…download here. Two, although reading the Bible is a sweet spot for me, there are lots of other spiritual practices that I avoid, ignore, and feel like I'm bad at, mostly which involve serving and caring for other people in practical ways. These are places for me to grow, and also ways for me to recognize that God gives us all different gifts!)
How about you? How do you spend your days? What's something unusual about your body? What do you know more about than most people around you?
---
Learn more with Amy Julia:
If you haven't already, you can subscribe to receive regular updates and news. You can also follow me on Facebook, Instagram, Twitter, Pinterest, YouTube, and Goodreads, and you can subscribe to my Love Is Stronger Than Fear podcast on your favorite podcast platform.