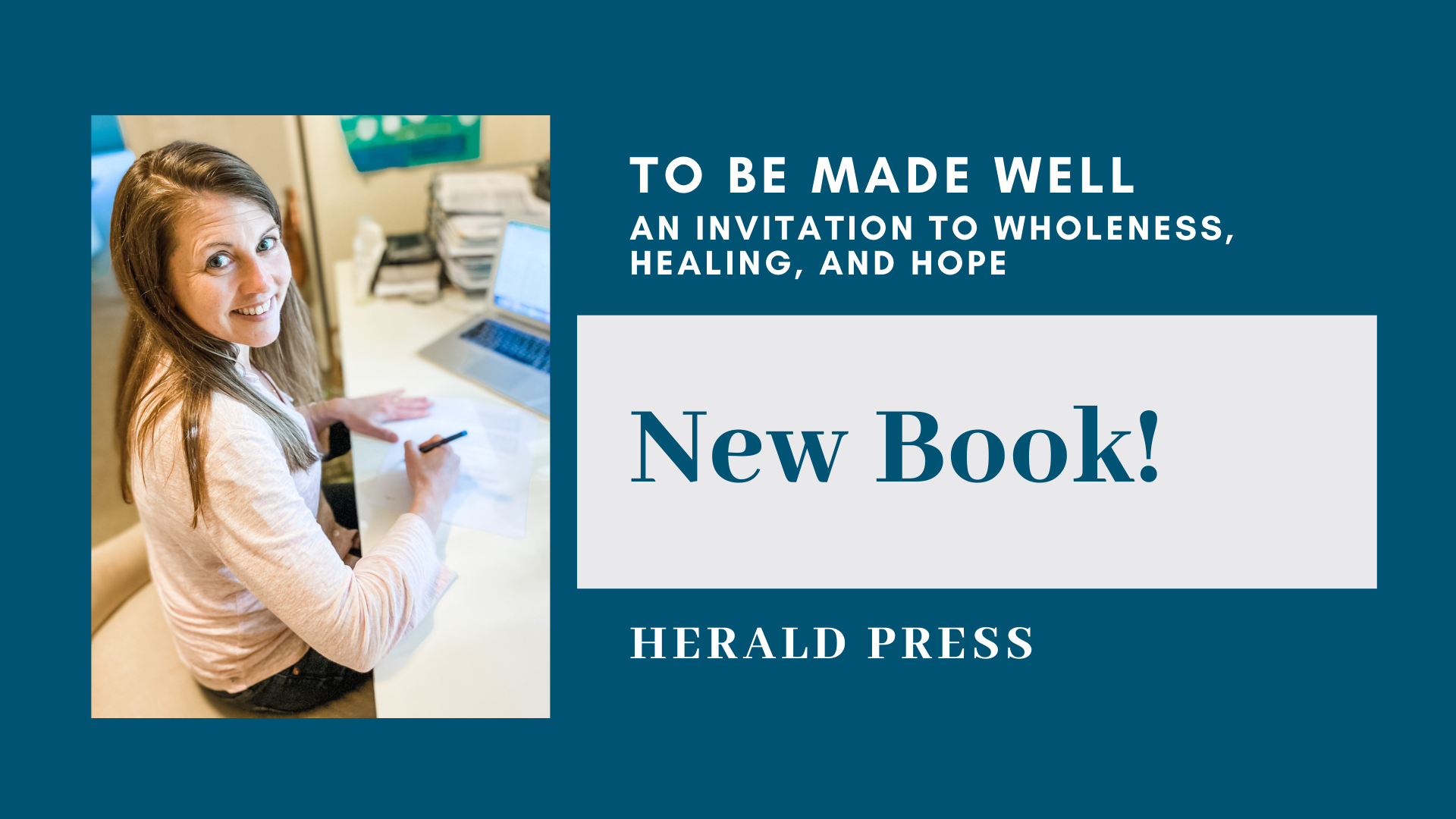 I just signed the contract to make it official! My next book, To Be Made Well: An Invitation to Wholeness, Healing, and Hope, will be released by Herald Press in the spring of 2022. 
To Be Made Well is a book about personal, spiritual, and social healing.
I'll share my own stories of healing alongside thoughts and reflections about Jesus as a healer, especially in the story of Jesus with a woman with persistent bleeding and a synagogue ruler named Jairus from Mark 5. 
The last line of my last book, White Picket Fences, is "Do we want to get well?" This new book will reflect on how we cannot get well as a society until we get well personally while we also cannot get well personally unless we participate in getting well as a society.
So I'll be writing about physical pain and the placebo effect and miracles, shame and anxiety and distraction, alongside injustice and compassionate anti-racism and our invitation into God's healing love.
Grateful to have you along on the writing journey!
---
Learn more with Amy Julia:
If you haven't already, please subscribe to receive regular updates and news. You can also follow me on Facebook, Instagram, Twitter, Pinterest, YouTube, and Goodreads, and you can subscribe to my Love Is Stronger Than Fear podcast on your favorite podcast platforms.