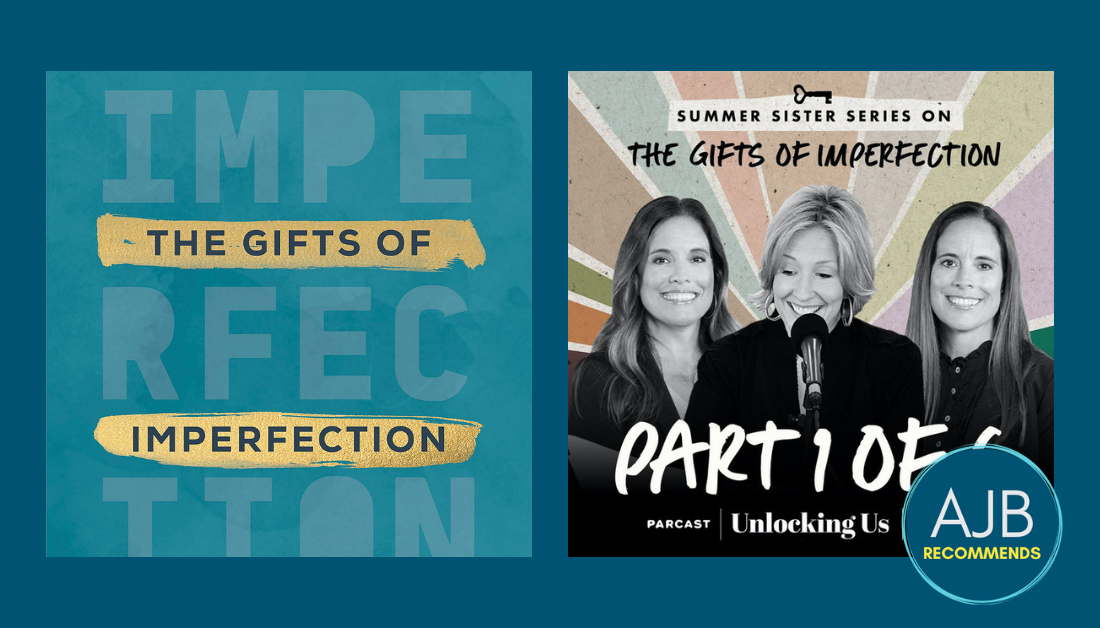 As a recovering perfectionist, I don't know why I had never picked up Brené Brown's The Gifts of Imperfection. I wrote my own memoir about perfectionism, A Good and Perfect Gift, and I figured that experience had taught me what I needed to know.
(As it turns out these two books came out within months of each other 10 years ago. Yes, A Good and Perfect Gift is about to turn 10—more on that soon! But also, The Gifts of Imperfection just turned 10, and Brené Brown released a podcast series on Spotify about the book, which prompted me to finally read it.)
From Perfectionism to Self-Compassion
So I finally read the book. And I learned that I'm still a recovering perfectionist and I still have a lot to learn. In fact, when I took the "Wholehearted Inventory" to help me understand where I have opportunities to grow, the place where I had the most growth ahead was on the continuum from perfectionism to self-compassion. I'm very ready to grow in this area!
I wanted Brown to go a little farther as far as the source of the worthiness she believes we all have and how to connect to it, to what I might even call belovedness. She talks about faith and spirituality, and she was wise not to go too far in the direction of naming God as that source. Still, for me, to overcome self-criticism means connecting to the infinite and eternal and enduring power of Love that orders and sustains and redeems the universe and every one of us within it. 
The Gifts of Imperfection
All this is my way of recommending both the podcast and The Gifts of Imperfection as a short, accessible, challenging, welcoming way into a fuller, deeper, freer way to live.
---
Learn more with Amy Julia:
If you haven't already, you can subscribe to receive regular updates and news. You can also follow me on Facebook, Instagram, Twitter, Pinterest, YouTube, and Goodreads, and you can subscribe to my Love Is Stronger Than Fear podcast on your favorite podcast platforms.