Marilee and I were driving to soccer practice the other day (alternating between the Taylor Swift Eras Tour setlist and The Good Girl's Guide to Murder audiobook), when she said, "Oh, Mom, I forgot to tell you!"
I paused the book. She went on to describe the seating arrangement at an upcoming party. It was nothing monumental, but I felt this overwhelming sensation of delight. Delight in who she is. Delight that she wanted to share this little detail of her life. Delight in the excitement she felt about this upcoming event. Her joy is my joy, even in the littlest things. 
It made me think about the idea that God delights in us. That God takes great joy in knowing what we care about. That God feels pleasure when we get excited. My mind went to the declaration in Zephaniah:
"The Lord your God is in your midst, a warrior who saves. He will take great delight in you. He will no longer rebuke you, but will rejoice over you with singing" (Zephaniah 3:17). 
I read a book a few years ago called The Six Needs of Every Child. (I highly recommend it.) For each of the six needs, there are ways that parents can overdo it or underdo it. We can be overly protective or not protect our kids enough. We can give too much comfort or too little. Etc. But a friend pointed out to me recently that the only one of these six needs that we cannot overdo is delight. Our children need to know that we delight in them. And we cannot delight too much in our children. 
We need to know that God delights in us. And God cannot delight too much in us. 
(For some thoughts on how to experience God's delight, you might try these practices that help us receive God's love.)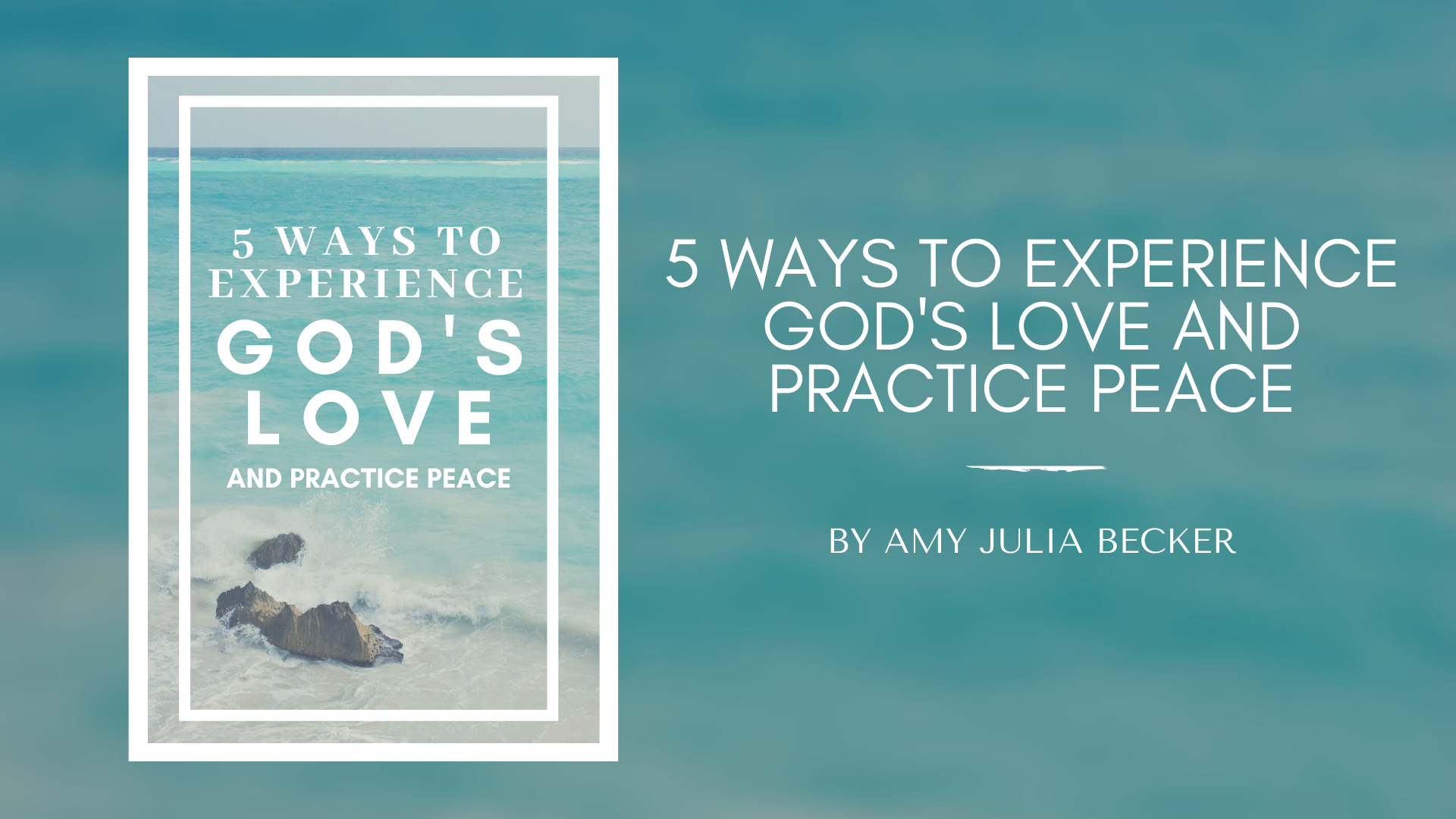 ---
More with Amy Julia:
If you haven't already, you can subscribe to receive regular updates and news. You can also follow me on Facebook,  Instagram, Twitter,  Pinterest, YouTube, and Goodreads, and you can subscribe to my Love Is Stronger Than Fear podcast on your favorite podcast platform.