As a mom, I've found that I want one thing I share with each kid that is just for the two of us. With Penny, it's creating our family photo albums. With Marilee, reading before bed. I've waited a long time to find that one thing with William. And here it is, in the form of a 5×6 grid, three colors, and the fact that we gave him a phone for Christmas so he can play and text me his results. 
Apparently tens of millions of people are now playing Wordle, the simple and surprisingly satisfying word game created last fall. I have a few friends on Twitter who have joined this crowd, and I love seeing their scores and comments on it. But I only have one person in my real life who plays every day. It's William.
It's a few seconds worth of connection, but it gives us this little shared bond every day that somehow spills into conversations about life and questions about the future and talking about politics and everything else. 
So I guess I'm just offering this out to anyone who longs for connection with someone else—a friend, a child, a spouse. Look for one little daily or even weekly experience of shared delight. It can make a big difference.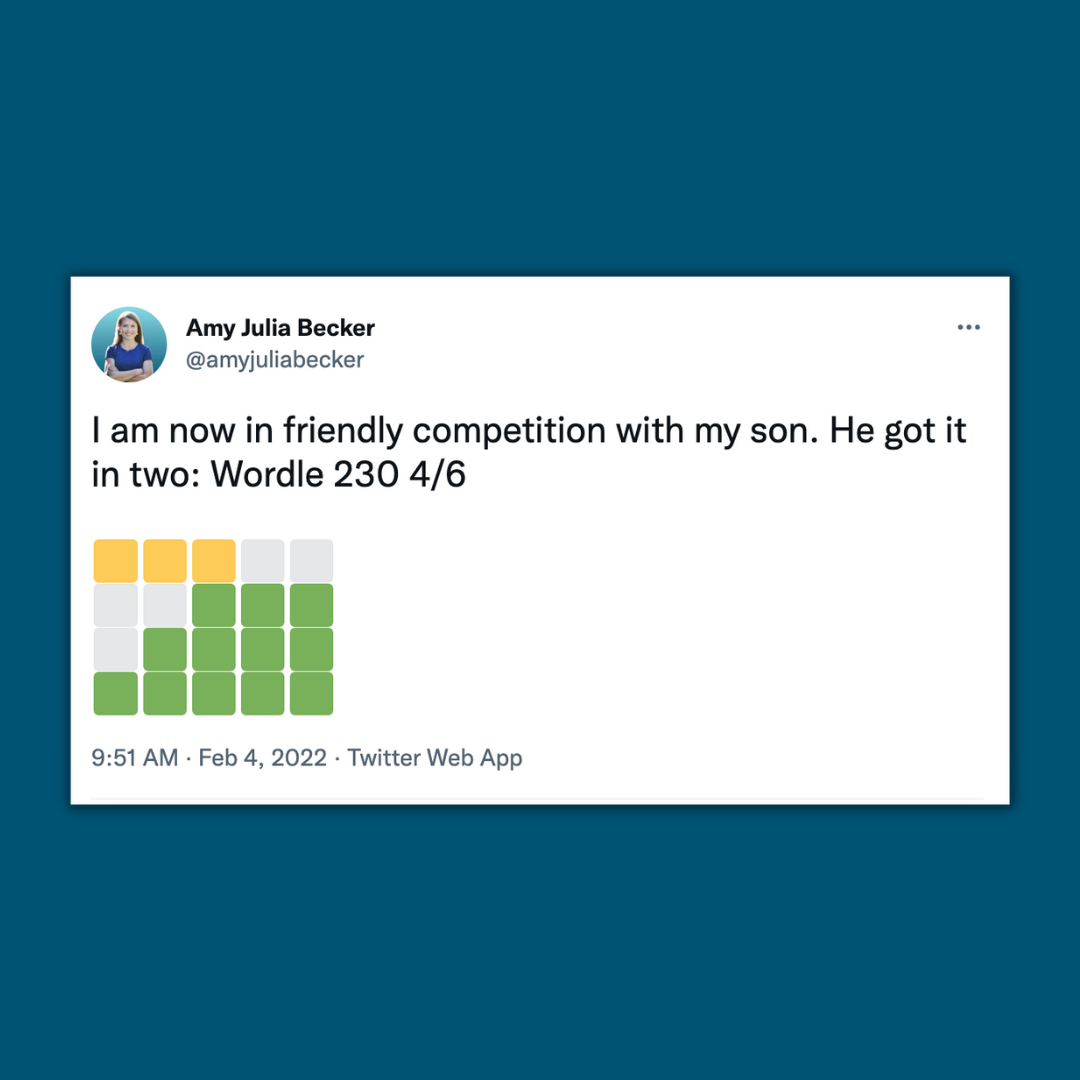 ---
Read more with Amy Julia:
If you haven't already, you can subscribe to receive regular updates and news. You can also follow me on Facebook, Instagram, Twitter, Pinterest, YouTube, and Goodreads, and you can subscribe to my Love Is Stronger Than Fear podcast on your favorite podcast platform.