Sometimes love comes in the form of fish tacos. 
I've been eating as a pescatarian for a few weeks now. Our family knows this, but we haven't really changed our eating habits. I cook the roasted chicken, potatoes, and vegetables and just eat the potatoes and vegetables. 
But this weekend, we were going to cook a family dinner, and Penny suggested fish tacos. "So you can eat them too, Mom," she said.
But then the timing of getting fresh fish didn't work out, so I asked what her ideal meal would be. "Chicken parm," she immediately responded. Then she paused. "Except that doesn't work for you. Let's come up with something else."
I was just so struck by the kindness embedded in her comment. I hadn't reminded her that I wasn't eating chicken. Chicken parm is her favorite meal. That she remembered, and was willing to give up what she wanted in order to include me fully in the meal, was an act of love I hadn't even considered offering myself.
We ended up learning how to make eggplant parm in addition to chicken parm, and we will save the fish tacos for another day. Meanwhile, I'm very grateful for the simple expression of love.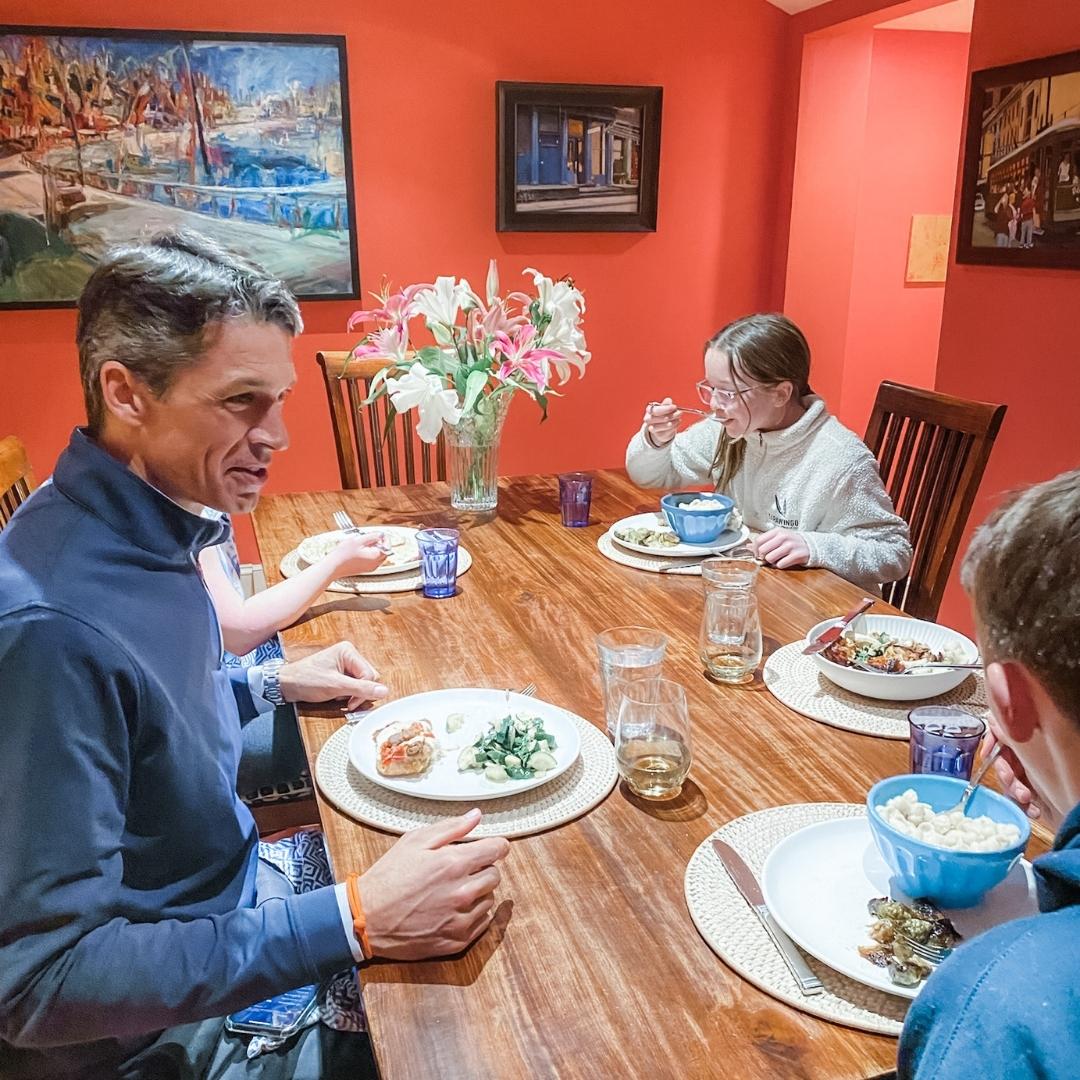 ---
Read more with Amy Julia:
If you haven't already, you can subscribe to receive regular updates and news. You can also follow me on Facebook, Instagram, Twitter, Pinterest, YouTube, and Goodreads, and you can subscribe to my Love Is Stronger Than Fear podcast on your favorite podcast platform.