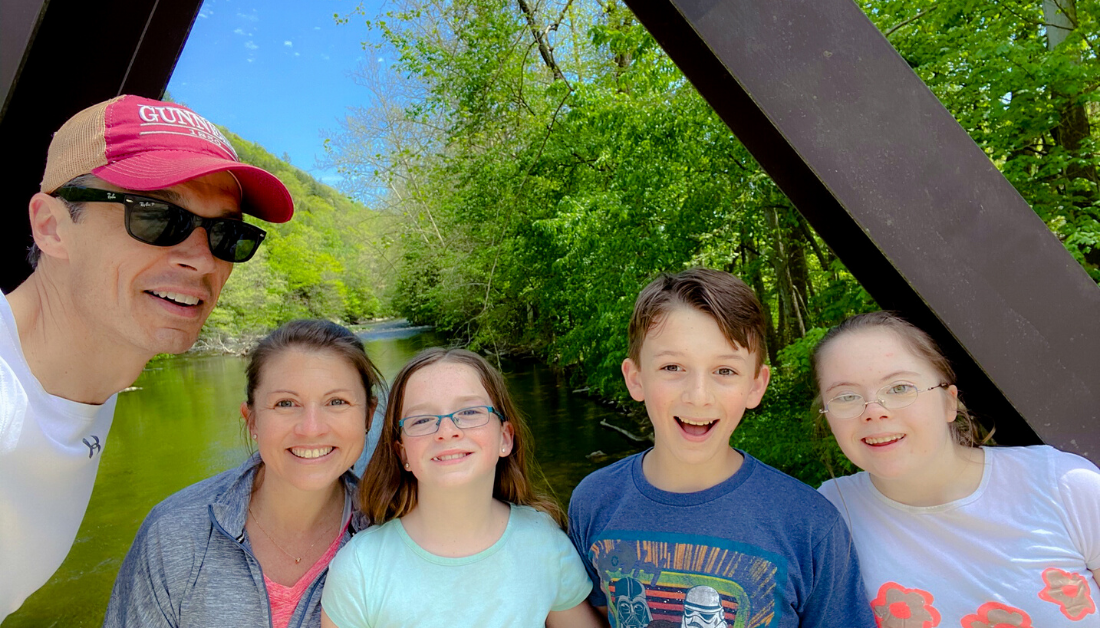 Our daughter Penny is 14. She loves Taylor Swift and Fuller House and the Yankees. She betrays many signs of becoming a typical teenager: she groans when I wake her up at 8 am, rolls her eyes when I suggest she do her homework before checking her phone, begs me for more access to social media, and offers blank stares accompanying a dismissive, "Mom!" when I push her to go into detail about her feelings. 
Ordinary Life
She's in 8th grade, and right now that means she sits down in front of her school-provided Chromebook every morning and spends the next five hours on and off of Zoom calls and Google meets, with frequent breaks for snacks from the nearby kitchen. 
Our daughter Penny also has Down syndrome. 
Good News, Even Now
A lot of work remains to ensure that the most vulnerable people are welcomed and supported in the manner they deserve. Still, even in the midst of this pandemic that has unearthed prejudice and injustice, there is good news. The state of Alabama, for instance, planned to deny people with disabilities access to ventilators if they came in short supply, but those guidelines changed once it became apparent that they broke the law and discriminated against people with disabilities. Despite the major obstacles to teaching kids with disabilities remotely, this pandemic has also shone a spotlight on the relatively recent reality that we live in a nation where kids with intellectual disabilities are guaranteed access to education.
Generations of parents before me advocated and spoke up and believed in their kids. We stand on the backs of these parents and kids who have refused to be sidelined, refused to be invisible, who have insisted upon the tremendous value every human being brings to their community, to all of us.
Bearing Witness to Ordinary Goodness
Yesterday, Penny baked her first chocolate lava cake, from a recipe one of her school therapists sent her way.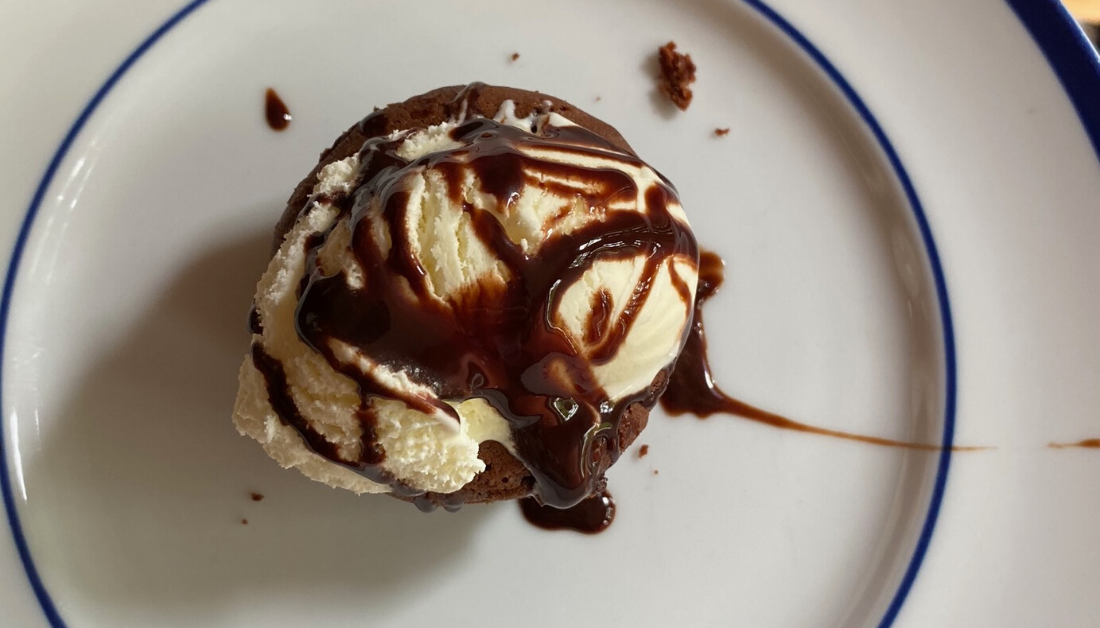 Today, she shared with me her excitement that she gets to write an essay about middle school in anticipation of her eighth-grade graduation. 
I tell these stories of the ordinary goodness in our daughter's life in order to bear witness. She shows me what is true not just about kids with intellectual disabilities but about myself and about everyone else I encounter. She shows me the possibilities inherent in every fragile, unpredictable, messy, beautiful human life. 
This pandemic exposes the ugliness of underfunded school districts and overcrowded nursing homes. It exposes the pain of people who are isolated and vulnerable. It also magnifies the work that has been done to open doors for people like our daughter. And it magnifies the truth of what can happen when a system of people decides to honor the humanity in their midst. It magnifies ordinary goodness.
Get Involved
Consider participating in Disability, Faith & Community Action: A Crip Camp Conversation.
This is a candid and timely conversation about how faith and disability communities can take action to keep disabled and chronically ill people safe and alive during this dangerous time of COVID-19.
Date: Tueday June 9, 2020
Time: 7-8:30 pm Eastern / GMT-4 / 4-5:30 pm Pacific
Hosts: The Institute on Theology and Disability; The Paul K. Longmore Institute on Disability; and Reclamation Press
This conversation is framed by the groundbreaking new film, Crip Camp, which shows the disability-led revolution that changed the United States and influenced the world. Speakers will provide examples of disability-led mutual aid workers about how to build local networks for home delivery of safety supplies, food, and other essential resources; and explore how faith communities can act in solidarity.
…….
Want to read more? Here are some suggestions:
If you haven't already, please subscribe to receive regular updates and news. You can also follow me on Facebook, Instagram, and Twitter, and you can subscribe to my Love is Stronger Than Fear podcast and my Reading Small Talk podcast on your favorite podcast platforms.