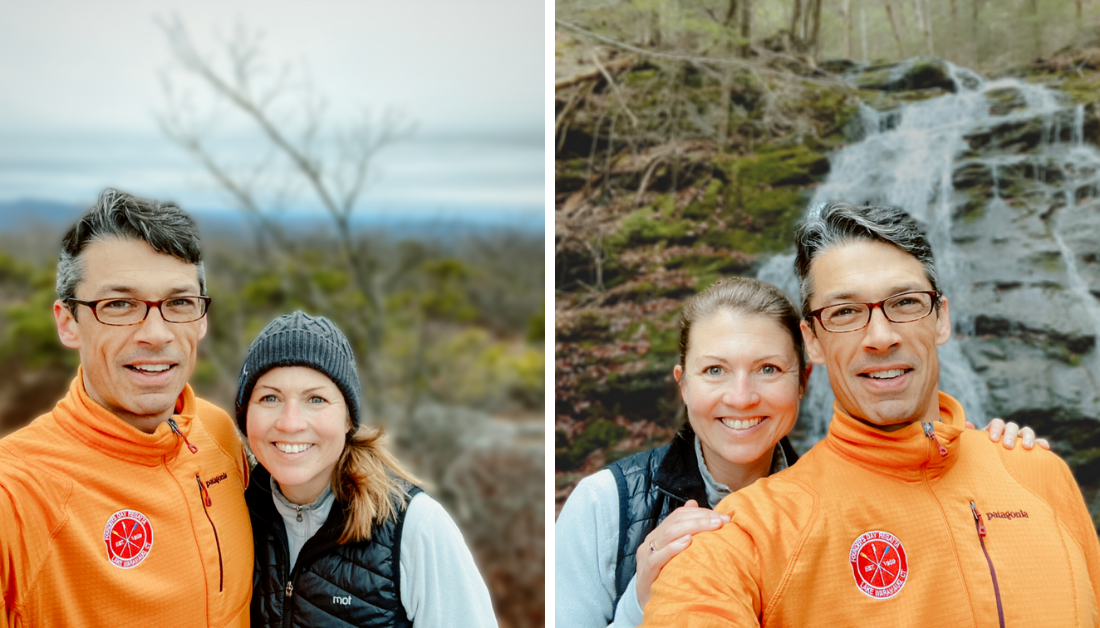 Many of us are away from family and friends at a time of year when we usually gather together. I don't want to be too relentlessly upbeat about this sad reality. Last spring a friend told me about the idea of "toxic positivity," and there is plenty to mourn in this season. Still, as we have focused on Thanksgiving this week, I am looking for ways to give sincere thanks.
It struck me that, so often, traveling and cooking for dozens of people and dealing with Aunt Beatrice's political comments and Grandpa Mike's drinking and the dysfunctional dynamic with my brother and . . . (those are all fictional, of course!) these gatherings can be really stressful, even when they don't involve contentious conversations.
There is also something beautiful about slowing down, keeping things simple, and wondering what gratitude can emerge out of silence and stillness. Last weekend, Peter and I hiked Mt Everett, a mountain in southern Massachusetts. It was cold, and the trees were bare, and I wasn't intending on a four-hour hike when we left the parking lot. (Peter, on the other hand, would have kept going.)
If we had been heading south on vacation or to see relatives, if we had been planning on a feast, I'm sure we wouldn't—and couldn't—have taken that time. We were so grateful for the quiet woods, the abundant beauty of this spectacular waterfall, and the stark beauty of the view at the pinnacle. For time with my husband, for simple, quiet beauty, for local wonders—I give thanks.
---
To learn more with Amy Julia:
If you haven't already, please subscribe to receive regular updates and news. You can also follow me on Facebook, Instagram, and Twitter, and you can subscribe to my Love is Stronger Than Fear podcast on your favorite podcast platforms.