Ted Cruz interrogated Supreme Court nominee Ketanji Brown Jackson earlier this week, and before he did so he called upon Martin Luther King's "I Have a Dream" speech. Cruz referenced King's dream that children not be judged by the "color of their skin, but by the content of their character." Cruz implicitly advocated an approach to race that we tend to call being "colorblind." 
The advantage of colorblindness comes in not denigrating anyone based upon their racial or ethnic background. It's a good thing when we assume that our skin color doesn't determine our value as human beings. Martin Luther King was getting at this point in his speech. The color of our skin should never be a measure of our inherent worth. 
But as soon as we can agree that all humans—Black and Brown and White and Indigenous and from all the tribes and nations and abilities and orientations—carry equal value, colorblindness becomes a problem.
Because once we can agree that every human being has equal and inestimable worth, inherent belovedness and beauty, then we can move beyond that core truth to consider the particularities of humans and the families and communities and social groups to which they belong. 
We can't celebrate diversity when we are colorblind. We can't learn from one another's differences. And we can't identify oppression and injustice. Colorblindness blinds us to more than color. 
King was aware of our structural inequalities, and he did not advocate a colorblind approach to solving them. 
Perhaps it is a sign that we have made a little bit of progress, that colorblindness is now seen by many as a problem, even if it is a problem that people like Senator Cruz seem to want to perpetuate. And perhaps it is also a sign of progress that we can see, and celebrate and revere, Ketanji Brown Jackson as a Black woman who is likely to serve on the highest court in our land.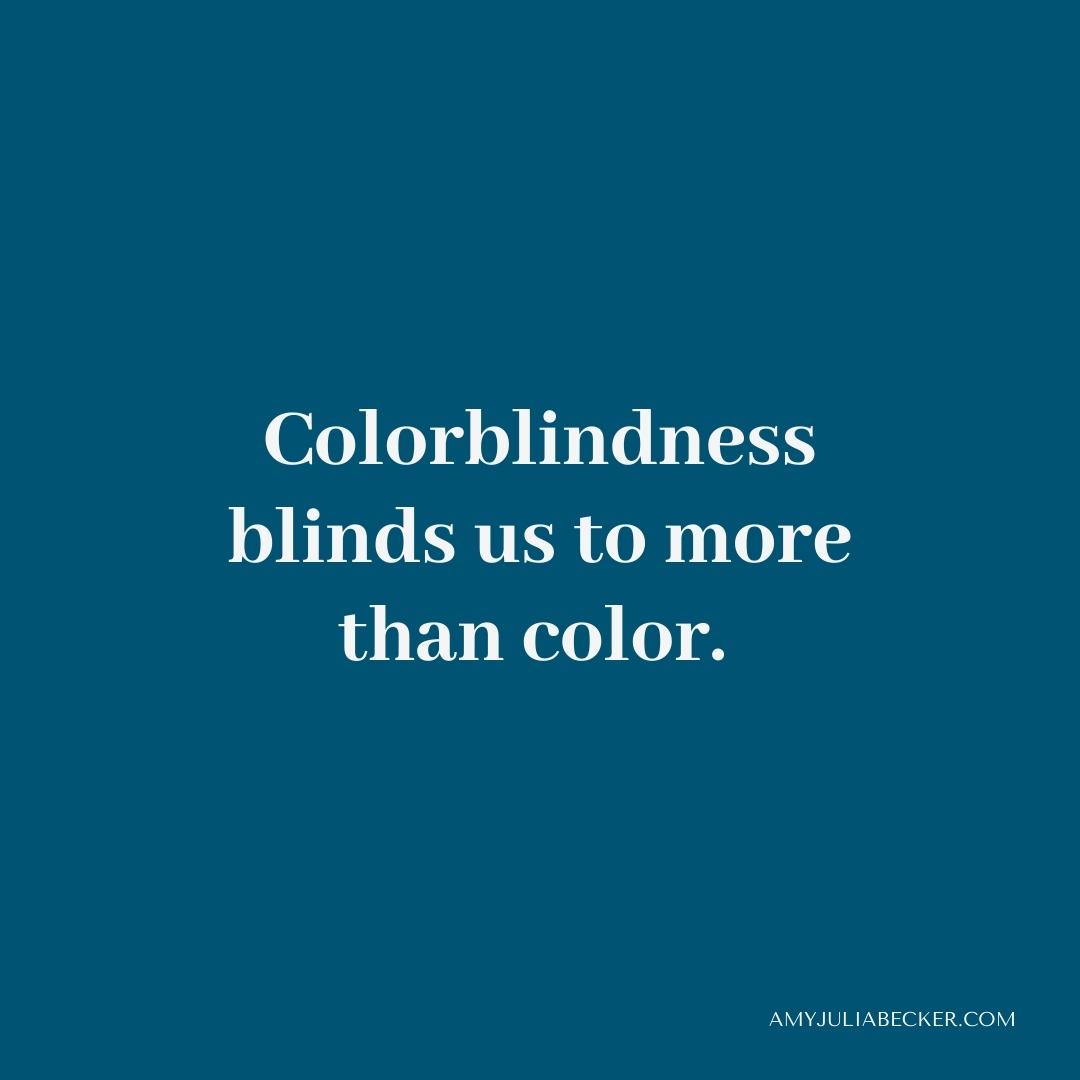 ---
More with Amy Julia:
If you haven't already, you can subscribe to receive regular updates and news. You can also follow me on Facebook, Instagram, Twitter, Pinterest, YouTube, and Goodreads, and you can subscribe to my Love Is Stronger Than Fear podcast on your favorite podcast platform.