If you are still looking for a way to prepare spiritually for Christmas this year, you can still order Prepare Him Room (order here) and get it in time to start reading with us on December 1.
I wrote this Advent devotional for all of us who want to connect with God in the midst of the busyness and fun of the holiday season. 
Preparing for Christmas is both incredibly stressful and incredibly inspiring, at least it is for me. 
I'd love for you to join me this season. Plus, I'll be having a 10-minute (ish) Instagram Live every Wednesday (starting this week) to talk about advent and Christmas and the week ahead. I'd love to see you there!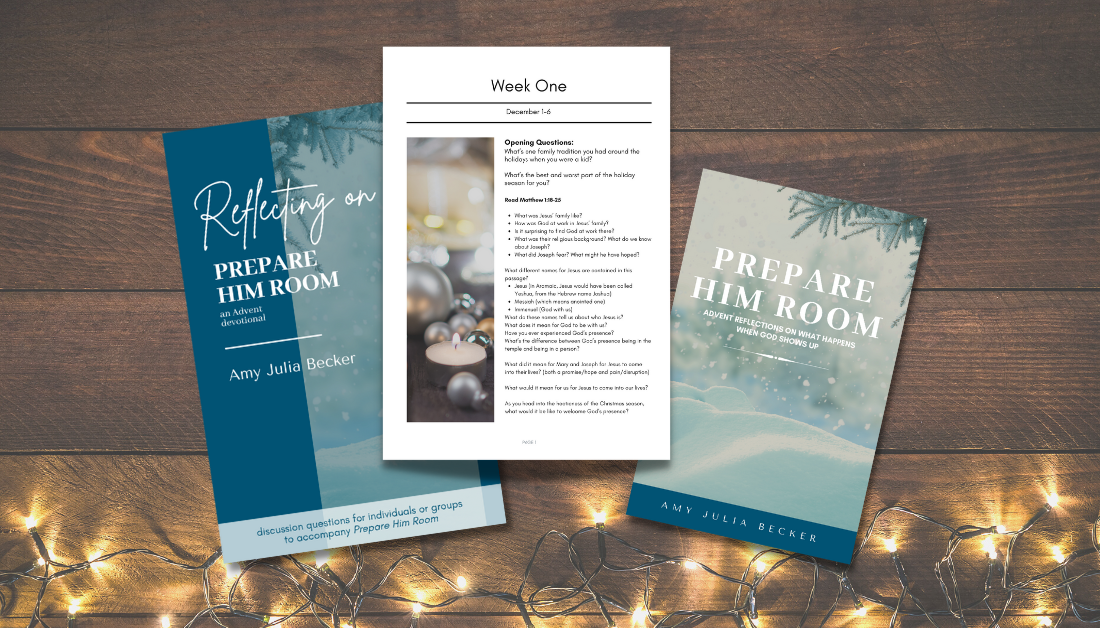 ---
Read more with Amy Julia: 
If you haven't already, you can subscribe to receive regular updates and news. You can also follow me on Facebook, Instagram, Twitter, Pinterest, YouTube, and Goodreads, and you can subscribe to my Love Is Stronger Than Fear podcast on your favorite podcast platform.