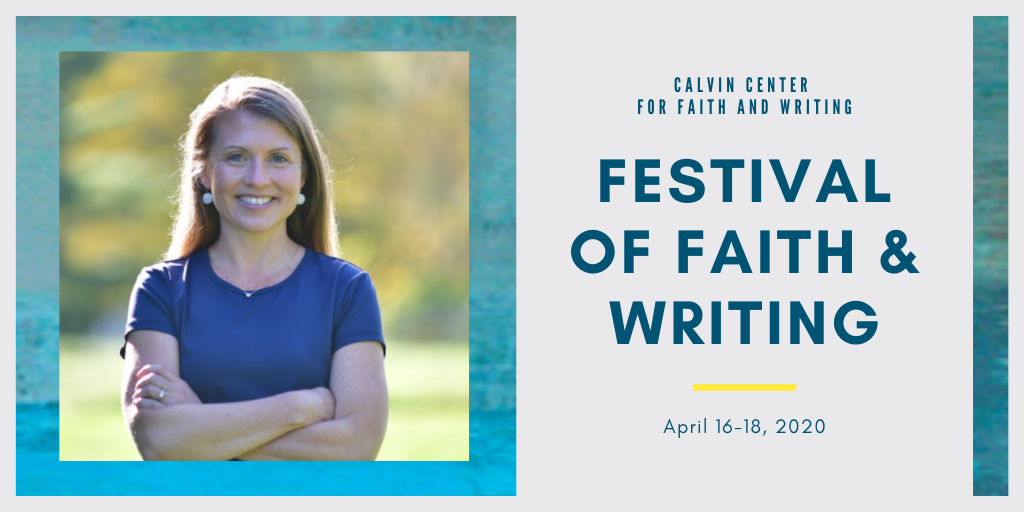 Years ago, I saw an ad in an issue of Books and Culture for something called the Festival of Faith & Writing. The name of the conference alone caught my eye, even though I had literally never attended a professional conference before. And then the list of Festival speakers, which is to say, the list of authors, convinced me that it was worth it to travel to Grand Rapids, Michigan, by myself, with an unpublished manuscript in hand, pregnant with child number two, and see what happened.
Festival of Faith and Writing
A lot happened there, as it turned out. I signed up for a group discussion about memoir writing, and while I was there, I met a new author who said she'd love to introduce me to her editor who had recently become an agent. That editor-turned-agent is still my agent today.
I also began to learn about the business of writing, and I loved sitting through sessions from a host of authors who were anywhere from just getting started to literary giants. I've returned every time the festival has happened since then (it's an every-other-year conference), and over the years I've heard Christian Wiman, Marilynne Robinson, Anne Lamott, James McBride, Kate Bowler, Rachel Held Evans, Rob Bell, and more and more. 
Speaking at the 2020 Festival
So it is truly an honor to be invited to speak there myself in April. I'm one among many, and I will probably regret saying yes to speak because, while I am speaking, I will miss out on hearing some other fantastic person sharing something of their own. But I'm also thrilled to participate. I hope you'll consider joining me at the 2020 Festival of Faith & Writing. It's an enriching few days for anyone who loves to read or write. 
My Speaking Schedule
I'm slowing down on speaking in general, but I'm also going to be in Raleigh, NC, Richmond, VA, and a few local venues here in Connecticut in the coming months. I'd love to meet you in person if you can come to one of these events. And I'm available to speak in person or via video conference throughout the year. Check out my speaking page here and my speaking policy, which includes talk topics and fees, here. 
I hope to see you in Grand Rapids at the Festival of Faith & Writing in April!
If you haven't already, please subscribe to receive regular updates and news. You can also follow me on Facebook, Instagram, and Twitter, and you can subscribe to my podcast on Apple Podcasts, Google Podcasts, and Spotify, as well as other platforms.