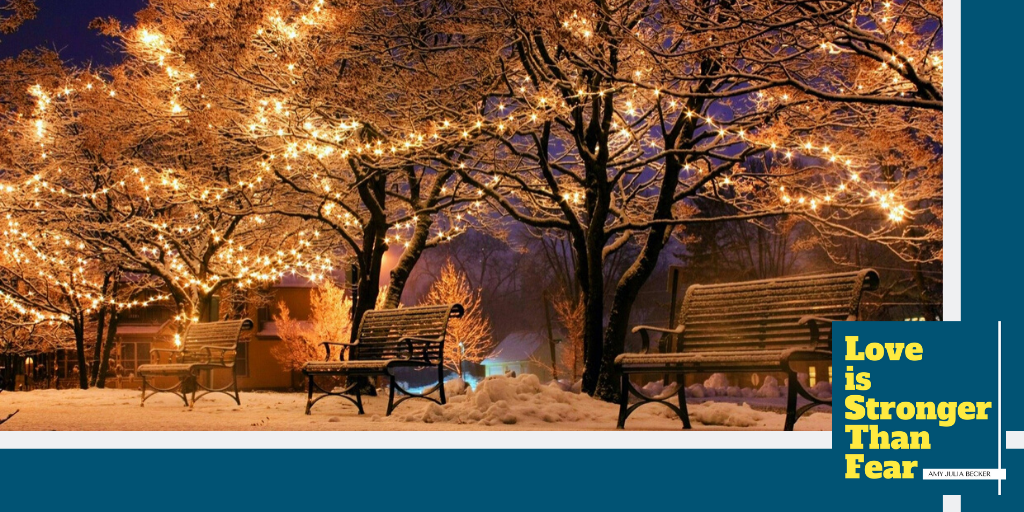 Episode #19 — Light in the Darkness: The light shines in the darkness. Today's episode looks at how the glitz, parties, and gifts of the commercialized Christmas can serve as very physical reminders of what, of whom, we celebrate this season.
Light in the Darkness
We started our Advent calendars on Sunday. Penny read the opening poem from our Advent book:
 There is a star in Bethlehem, bright shining as the sun,

 Announcing that the Light of God shines here for everyone.

 Let's look upon the star this year, as God wants us to do,

And welcome God's great gift of Light, born now for me and you.
As she read, William seemed mostly intent upon the stickers. Marilee held onto a purple egg filled with beads that she had made earlier in the day. No one seemed particularly attuned to the spiritual lesson at hand.
When It's Dark
So I asked, "Hey guys, what do you feel like when it is dark?"
"I can't see," William said.
"Frightened," said Penny.
"Right," I said. "And what did we just read about Jesus? Is Jesus like the darkness that makes us not be able to see and feel afraid?"
"No!" William exclaimed. "Jesus is the light."
Jesus is the Light
A few minutes later, we were walking over to a friends' house for dinner. In front of us stood a forty-foot high evergreen, resplendent with white lights.
"Every time you see white lights, what can we remember?" I asked.
"Jesus is the light!" Penny said.
I often want to disparage the Christmas season, with all its…
There's More!
I'd love for you to listen to the rest of this podcast episode via the player above or on your favorite podcast platform. Visit my podcast page for all of this season's episodes. And you can read along with the entire Prepare Him Room podcast season by downloading my FREE ebook!
If you haven't already, please subscribe to receive regular updates and news. You can also follow me on Facebook, Instagram, and Twitter, and you can subscribe to my podcast on Apple Podcasts, Google Podcasts, and Spotify, as well as other platforms.