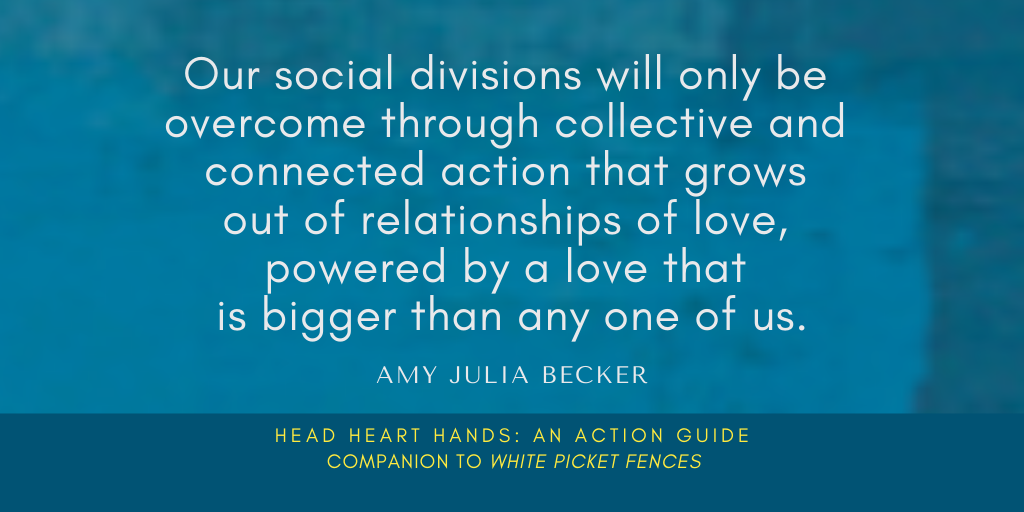 Our social divisions will only be overcome through collective and connected action that grows out of relationships of love, powered by a love that is bigger than any one of us.
An exciting announcement is coming soon about the release of a free action guide, which is a companion to White Picket Fences!
If you haven't already, please subscribe to receive regular updates and news. You can also follow me on Facebook, Instagram, and Twitter.