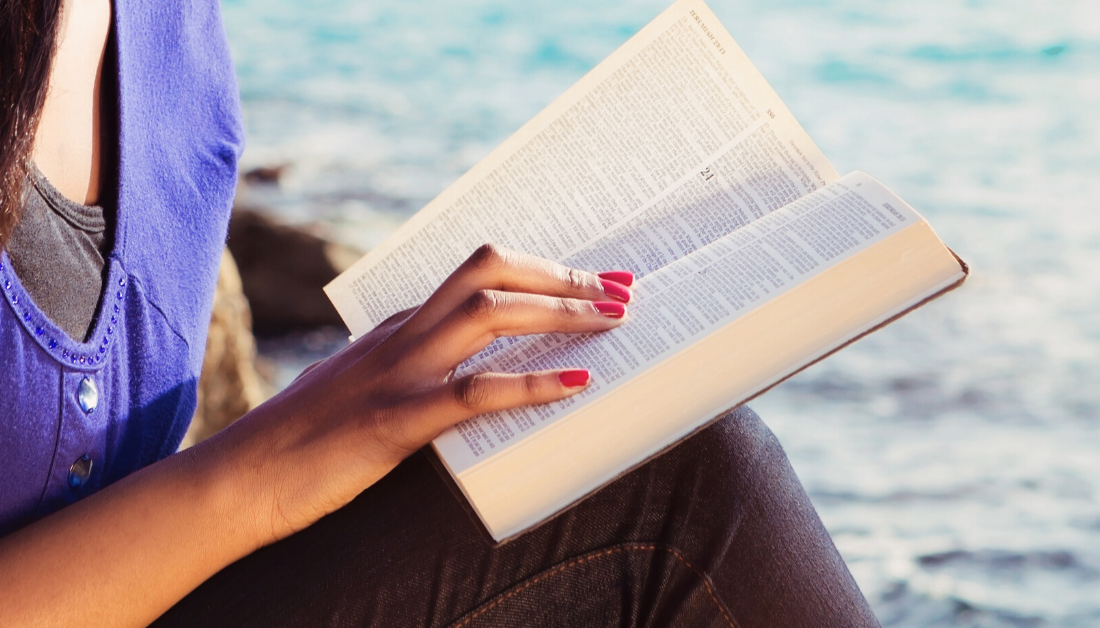 The Rev. Dr. Martin Luther King Jr. famously said that 11 a.m. on Sunday morning was "the most segregated hour of the week" across the United States. Fifty years after the Civil Rights movement, most churches (and many other public spaces) remain functionally segregated along racial lines. Why is this so? And what, if anything, should be done about segregated Sunday mornings?
Segregated Sunday Mornings—History
I asked my guest on this week's podcast, Natasha Sistrunk Robinson, to reflect on this question. She pointed out that the reason our churches remain functionally segregated begins with history: white Christians kicked Black Christians out of their worship communities.
She also noted that our churches reflect our society. If churches want to see more racial integration, we will need to reckon with a history of discrimination as well as the current social situation of functional segregation throughout American life. Our segregated Sunday morning worship services reflect our history, and they reflect our contemporary social divisions.
Place of Safety and Dignity
But Natasha also points out what many other Black leaders have emphasized: the Black church is an important place of safety, dignity, and belonging for many Black people. In a world that historically and even now denigrates and devalues people of color, Black church communities offer a place where Black men and women are treated with the honor they deserve, where they are invited to love and serve others out of their full humanity, in all their giftedness. 
Many predominantly and historically white congregations are taking a self-critical look right now. The temptation for white Christians is to invite Black Christians to assimilate into white communities. To say, "You know those walls we erected so many years ago? They're gone now. You can come back!"
The Problems with Welcome 
The problem with this type of welcome is multi-faceted. One, it fails to reckon with the sin, the abuse and pain, of many years of exclusion.
Two, it fails to honor the integrity of the Black church and the ways God has used Black church communities as pillars of justice and truth in our national story.
Three, it continues to assume that the white Christian experience is the center, the only way to do church. As Natasha remarks on the show, if she knows how to sing a Christian hymn in five different ways, any multiethnic church she's ever been a part of has sung that hymn according to the way a white church would typically sing it. Whiteness, even in multiethnic spaces, often becomes the norm. 
The Problems with Functional Segregation
At the same time, the functional segregation of our churches poses multiple problems. The early church was a multiethnic church. The New Testament letters demonstrate a central commitment to breaking down social dividing walls of Jew and Gentile, slave and free, male and female. And this wasn't just an idealized vision.
The Book of Acts and the lists of people at the end of Paul's letters document the names of countless men and women who testify to the multicultural nature of the early church. The New Testament presents a vision of God's people from different nations coming together in common purpose and common worship. It is a far cry from America's churches on Sunday mornings.
So where do we go from here? 
Unity and Diversity
To move from our current place of functional segregation on Sunday mornings to this vision of unity amidst diversity will be a long, slow process of healing. It will begin (and continue) with white Christians acknowledging, lamenting, and repenting of their complicity in racist practices.
It will continue with building trust between diverse communities. It will involve relationships that extend beyond the boundaries of church buildings. It will involve cost—financial, physical, emotional cost—as white Christians give up power and status. And it will involve putting our spiritual imagination to work as a vehicle of hope for a future powered by love.
Practical Steps
On a very practical level, if you want to participate in a more diverse local church community, you can learn about your own church's history and research other churches both within your denomination and in your local area to begin or continue a work of repentance and to see if one or more of them might be places to connect across social dividing lines. You can pray—and invite others to pray—for this type of connection. And you can propose specific collaborative actions—like a joint Bible study, service project, or prayer gathering.  
We aren't trying to return to something that once existed in the American church and was harmed along the way. We also aren't trying to reject the goodness that has taken place amidst the broken vessels and broken institutions of American Christianity up to this point.
We are instead called to imagine something new, church communities that better reflect the multifaceted face of God, the multiethnic Body of Christ.
---
To go further with Amy Julia:
If you haven't already, please subscribe to receive regular updates and news. You can also follow me on Facebook, Instagram, and Twitter, and you can subscribe to my Love is Stronger Than Fear podcast and my Reading Small Talk podcast on your favorite podcast platforms.