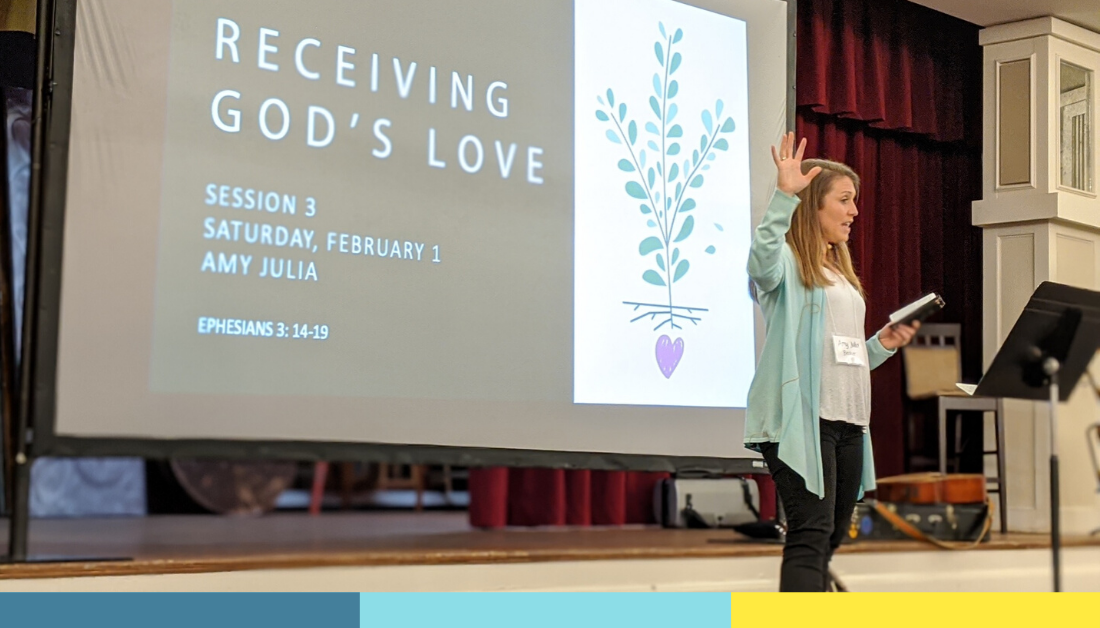 The expansive love of God filled my weekend with the women of White Memorial Presbyterian Church at a retreat in Pinehurst, NC.
It was such a joy to gather with over 200 women, ranging in age from 26 to 82, who attended this weekend of music, laughter, great food (One of the best lines of the weekend: "I didn't come to hear you. I came for the bacon."), deepening friendships, and a lot of teaching from me. After my first talk, a woman approached me and said, "I could listen to you for hours!" and I said, "This, my friend, is very good news for both of us." I spoke five times over the course of 40 hours (!), and it blessed me tremendously to speak the truth about God's abundant, infinite, neverending love for us all.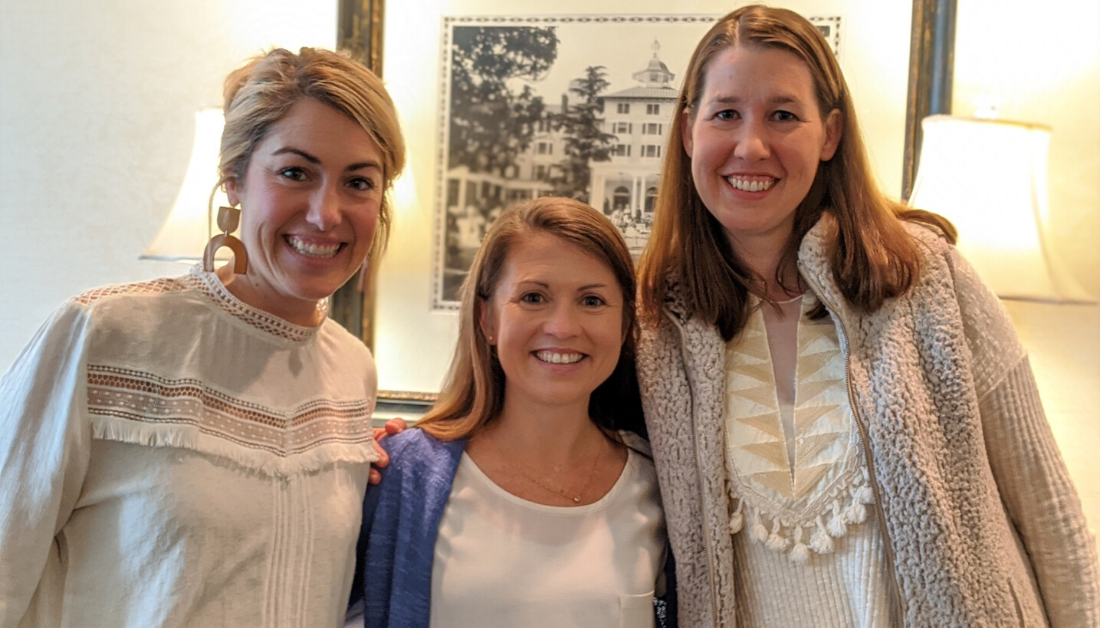 Reality and God's Love
In short, I explained why God's love is the most true thing about reality. Then I talked about how fear and injustice keep us from experiencing and living into that love. (I also think distraction keeps us from love, but that's a talk for another day.) Then came the good news: I shared how we can receive God's love and how we can take practical steps to participate in God's ongoing work of love every day. 
On Sunday morning, in addition to beautiful music, prayer, and communion, I had a chance to speak from John 15, where Jesus offers parting words to his disciples. First, he tells them to "remain in my love." He invites them to live in love, to be like trees with roots firmly and unmovingly planted in love, to stay put in love. But then he says, "If you love me, you will obey my commands," and all of a sudden this love starts to seem to be about obedience, about morality, about getting it right. All of a sudden this love starts to seem to be conditional upon our behavior, as if Jesus is saying, "Get it right, and then I'll love you." 
Expansive Love of God
A few sentences later, though, Jesus says, twice, "This is my command: love one another." That's the only command, just as when he is asked earlier in his life what the greatest commandments are, he sums it up with: "Love God. Love your neighbor." In other words, love begets love. God's love bubbles up and overflows to love others. Love is the beginning, the middle, and the end of the story of our lives. 
I've spoken about these topics before, and I'll be touching on similar themes when I visit St. Mary's Church in Richmond in a few weeks and in April at the Festival of Faith & Writing. In 1 Corinthians 13, Paul writes that love is "the greatest," and I am learning the truth of that statement, as I dive deeper and deeper into all there is to begin to comprehend about the expansive love of God. 
If you haven't already, please subscribe to receive regular updates and news from me. You can also follow me on Facebook, Instagram, and Twitter.