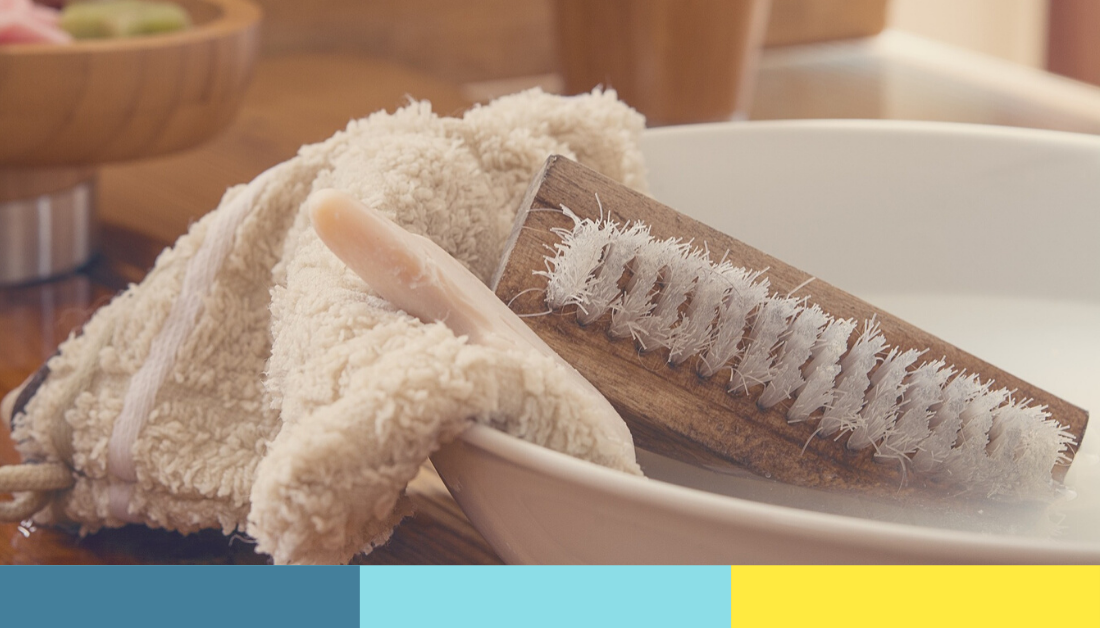 In caregiving, the humble act of bathing requires deep trust and deep care. Here's what it taught me about God.
Have you ever washed another person's body? Maybe a young child, or even a parent or friend who was too sick or injured to wash themselves?
I've resided over many baths of babies, but two of the most profound moments of my adult life came while helping to bathe adults. My mother-in-law came home from the hospital after surgery, and I had the responsibility of pouring water over her body, keeping her wound clean and dry, and trying to make the experience as refreshing and respectful as possible for her. On another occasion, a friend of mine broke her neck, and I had the honor of pouring water over her bare shoulders and hair, massaging her scalp, and rinsing her clean.
The Humble Act of Bathing as a Caregiver
Bathing another person is one of the most intimate ways to interact. It requires deep trust from the one being bathed, and deep care from the one doing the bathing. I felt humbled to be trusted in that way. I would think that my mother-in-law and my friend also felt the humility (but hopefully not humiliation) of sitting in that posture of total vulnerability. 
The God Who Bathes Us
I bring this all up because I was reflecting on Psalm 51, in which David asks God to wash him clean. Imagery of God cleansing us of our sins comes up throughout the Bible, and I've never really paused to recognize what that would entail. But when I heard David's words, "Wash away all my iniquity and cleanse me from my sin," I started to imagine someone who is dirty, smelly, perhaps bloody, in desperate need of a bath, and incapable of bathing themselves. Most of us would reject that person. Or perhaps that person wouldn't even come to most of us with their need. 
But the image here is of God like a mother bathing an infant, or God like a nurse bathing a patient who is too weak or sick or injured to clean themselves. God as a lover, patiently nurturing the beloved one back to wholeness. God as the intimate caregiver, gently, patiently, humbly, faithfully, washing us clean. 
If you haven't already, please subscribe to receive regular updates and news. You can also follow me on Facebook, Instagram, and Twitter.