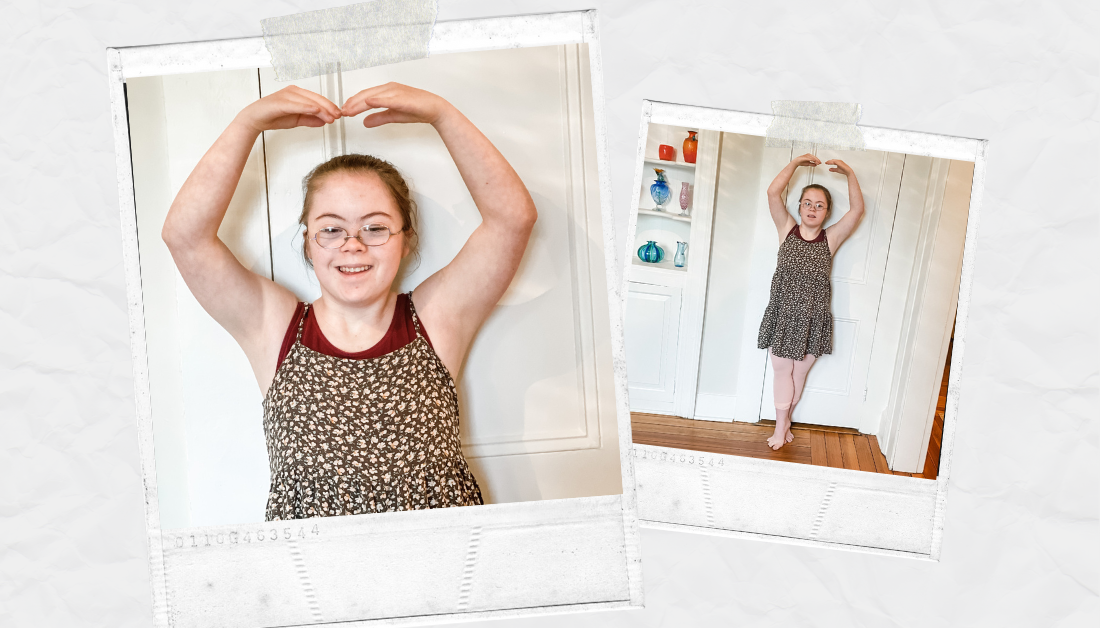 When Penny sat down to receive the shot for her Covid-19 vaccine, the nurse looked at her directly and asked, "Full name? Date of birth? Have you ever had an allergic reaction to anything?"
This might seem incidental, but I found myself feeling surprised. Actually, not only surprised. Also grateful. A little vulnerable.
Because most of the time, when a stranger meets Penny, they turn towards me. They assume I will need to speak on her behalf. And when that happens, I feel a little defensive. A little angry. A little disappointed. I want people to look Penny in the eye and see her for who she is. Most of the time, strangers look past her and turn to me.
But this nurse started with Penny. She learned immediately that Penny indeed can state her name, her birthdate, and everything else necessary for receiving a Covid vaccine.
How to Talk to a Person With an Intellectual Disability
I want to be gracious, but I also want everyone to know that respecting our daughter means addressing her directly. I want everyone to know that even if she weren't able to respond with words, she deserves their attention.
People with intellectual disabilities deserve our respect and our attention. That starts with seeing each one of them as the full, beautiful, gifted, vulnerable human beings they are.
That's how we talk to a person with an intellectual disability.
---
Learn more with Amy Julia:
If you haven't already, please subscribe to receive regular updates and news. You can also follow me on Facebook, Instagram, Twitter, Pinterest, YouTube, and Goodreads, and you can subscribe to my Love Is Stronger Than Fear podcast on your favorite podcast platforms.