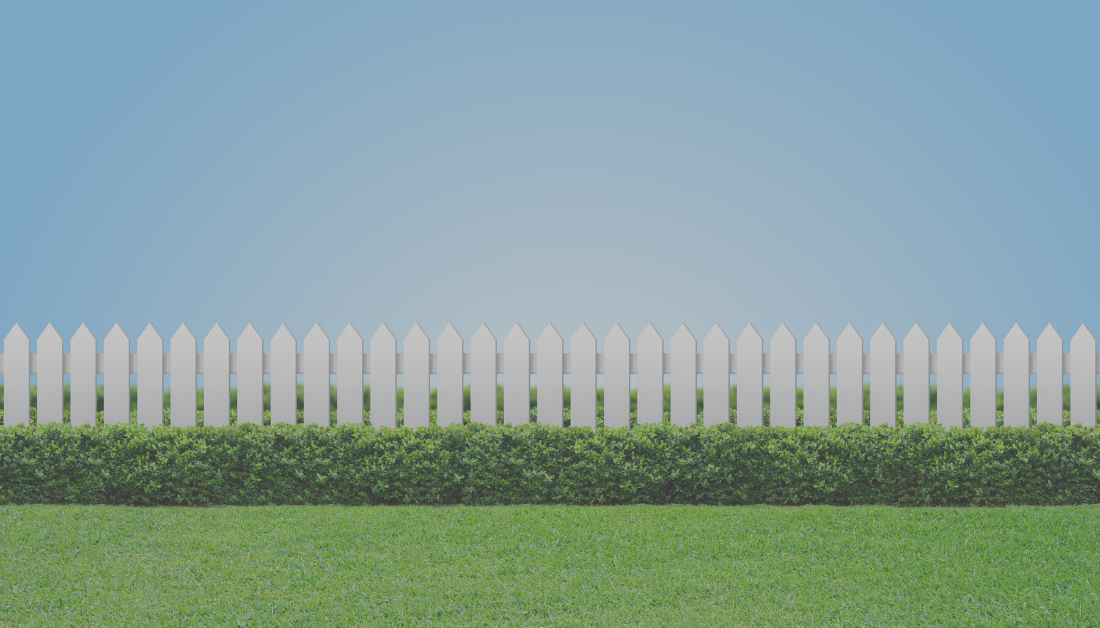 Twenty-one years ago, I moved to Monument Avenue, in Richmond, Virginia. The monuments that line the center of this thoroughfare that connects downtown Richmond to the suburbs are huge. Taller than houses. Edifices of concrete and metal with towering men on large horses tell a visual story. These men were leaders of the Confederacy: Stewart, Jackson, Davis, Lee. 
Privilege and Monuments
I didn't think much about them. My husband and I walked in their shadow on our way to church on Sunday morning. We drove past them daily. It wasn't as though we were in favor of what they represented, but we also didn't experience any sense of harm or threat from their existence.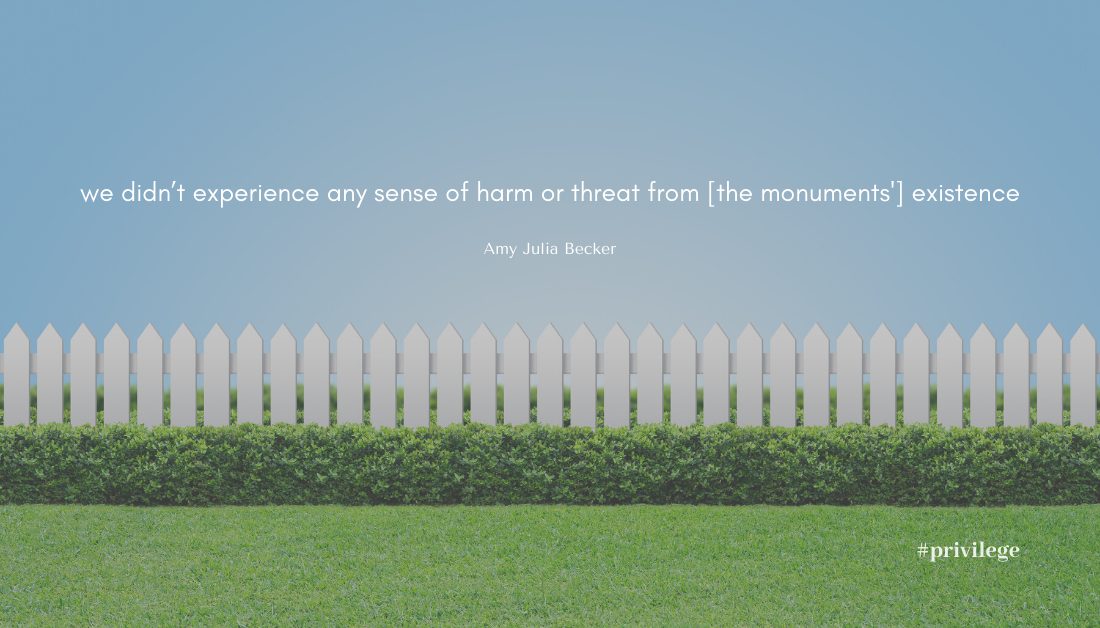 We thought it was positive that the city had also erected a monument (which was, now that I think about it, much smaller and more intimate) to Arthur Ashe. We also appreciated the more recent conversations about whether there is any way to put the monuments into a more appropriate historical context.
One attempt Richmond made to address the problem of exclusion the monuments represented was to commission a new monument by Kehinde Wiley. The New Yorker called this new monument an Anti-Confederate image.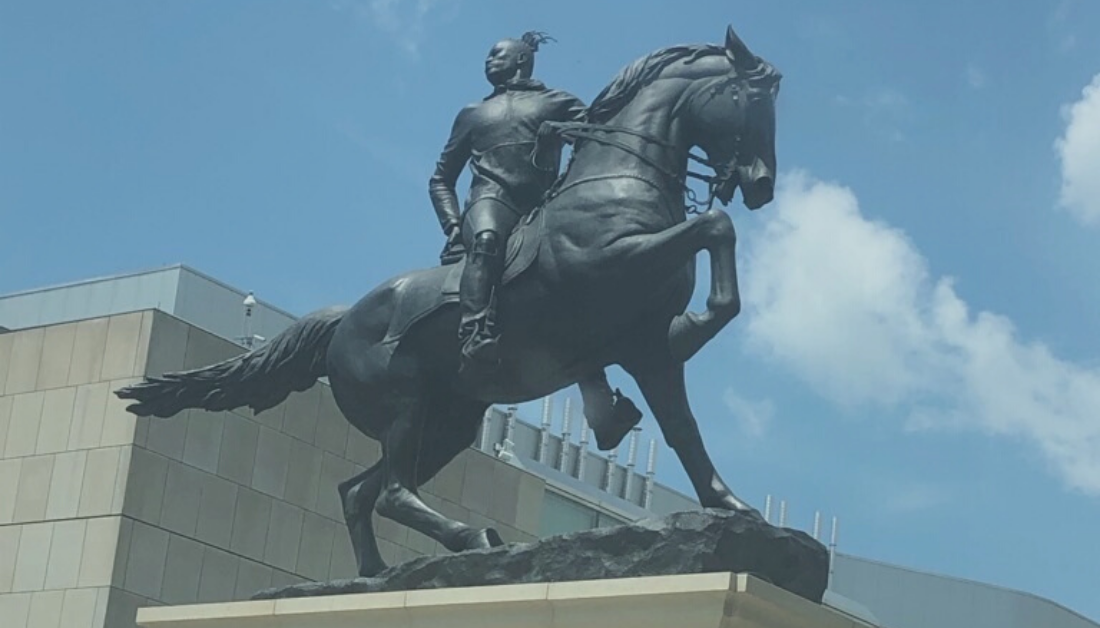 But even once I grew more aware of what those original monuments communicated, and even once I thought they should be removed, it remained abstract for me.
Message of Monuments
Yesterday was the first day of the White Picket Fences season of the Love is Stronger than Fear podcast. In this conversation, I talk with David Bailey about those monuments. David is an African-American man who grew up and still lives in Richmond. To him, the monuments always sent a message. They always represented threat. They always communicated that the city of Richmond was not built for him.
Monuments and Healing
The awesome thing about David, and about so many people like him, is that he sees a way forward that is filled with redemption. He envisions setting those monuments in their proper historical context. He imagines the possibilities for Richmond as a city that exists for the good of the whole population. David runs a ministry, Arrabon, whose name comes from the Greek word that means "foretaste." He wants to help churches become who they are meant to be, "a foretaste of the kingdom of God," of the place where healing, love, and welcome bring people together and make us whole. 
Tune in to our conversation to hear about the monuments, the unexpected people who are giving us hope right now, and the possibilities for collaborative spaces to bring healing. Listen online here or wherever you get your podcasts!
---
To read further with Amy Julia:
If you haven't already, please subscribe to receive regular updates and news. You can also follow me on Facebook, Instagram, and Twitter, and you can subscribe to my Love is Stronger Than Fear podcast and my Reading Small Talk podcast on your favorite podcast platforms.