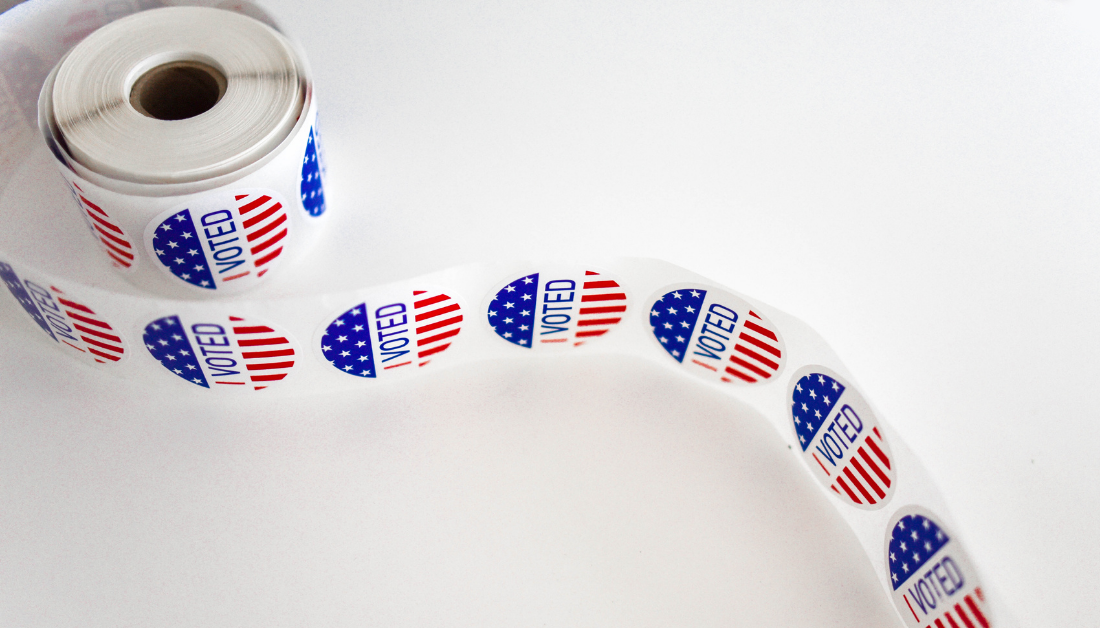 After the 2016 presidential election, I wrote this about prayer:
A heaviness hangs over our community. Most of the people I know are depressed by the election results. Others are happy but hesitant to express it. I am concerned about the way this election has drawn an invisible line within our community. Women are asking if I know who other women voted for. They aren't sure who they can be friends with anymore. I feel hollow inside—fearful in light of the new president's statements throughout his campaign about African Americans and Muslims and women and people with disabilities, and saddened by the animosity I hear toward people who voted for him. It is in the midst of all this angst that I am invited to pray.
And now, in the 2020 presidential election, I am invited, once again, to pray.
How does prayer relate to the presidential election and acting justly? Here are my thoughts from an excerpt from White Picket Fences, which I agreed to write on the day after our last presidential election:
Prayer is one of the few spiritual practices that is pointless unless God is real…Fasting cleanses the body of toxic substances. Resting on Sunday allows us to let go of stress and worry. But prayer? Taking time to pour out our needs and our anxieties, confessing sin, crying out for help—all of these things depend on the existence of God, and specifically the existence of a God who hears and responds to our cries.

Prayer in the face of insurmountable problems is an admission of weakness and need. Prayer is a commitment to a better future, a sign of faith that the world will one day be made right. Prayer is an act that emerges out of helplessness. Prayer is an act of hope.

After years of thinking about problems of racial injustice and economic inequality and discrimination against kids and adults with disabilities—and as much as I believe that policies can change systems of injustice, and as much as I believe that individuals can be empowered to make positive choices—I am starting to believe that the most powerful way to combat sin is spiritual at its core.

Yes, the answer to sin is love, but the way to tap into that love is through prayer. Prayer is not a way to avoid action, but it is an acknowledgement of the futility of action without God's help.
---
To learn more with Amy Julia in thinking about prayer and the election and hope:
If you haven't already, please subscribe to receive regular updates and news. You can also follow me on Facebook, Instagram, and Twitter, and you can subscribe to my Love is Stronger Than Fear podcast on your favorite podcast platforms.