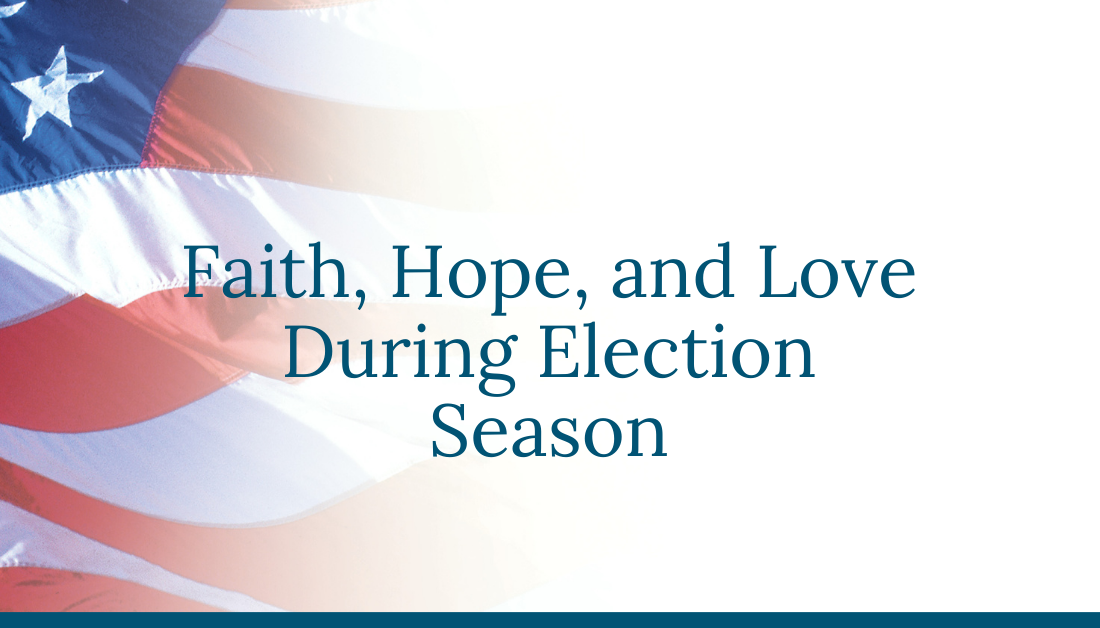 Faith, Hope, and Love During Election Season
Jennifer Grant interviews Amy Julia Becker in an online conversation.
Faith, hope, and love during an election. These seven words might seem like a misprint in any election season, but especially in the midst of this one.⁠
⁠
With battles over health care, the Supreme Court, immigration, and so much more, doubt, despair, and antagonism might be the words many of us would use to describe this political moment. I'm so glad that Jennifer Grant has been interviewing people to draw attention to faith, hope, and love instead.⁠
⁠
I had a chance to talk with Jen on one of the interviews.
⁠
On a big picture level, I continue to find hope when I look at the Biblical witness to God's ongoing work in the world, even amongst political divides. On a very practical level, I'm finding the most hope when I look at (and take part in) local efforts to respond to the fractures in our society. ⁠
⁠
Where are you finding faith, hope, and love right now?⁠
---
This is part of a free video interview series with thoughtful people who care deeply about the state of our democracy, the health of the planet, and the well-being of all people, seeking their insights regarding what's at stake in the upcoming election and how we can love our neighbors—especially those with whom we strongly disagree. In this series we do not wish to add to the negativity and polarization that now so often define American culture, but to discuss issues in the context of compassionate Christianity.  Learn more and access the interviews here. Upcoming interviews include:
GO HERE for all interviews.