Penny had a chance to work at a local cafe for a few weeks in August and on Saturdays in September. She loved every minute of it (and hopes she will be able to work there again someday!) Here are her own thoughts on having a job and working: 
---
Can you describe a typical day of work for you?
I wake up at 8 in the morning. For work you need to wear a T-shirt and jeans with sneakers. I help with whatever they need me to do like filling cups of dressings for salad,or filling sides of ketchup.
---
What has been the most challenging part of work so far?
If there is no customers or it's very slow it's hard to figure out what I am supposed to do.
---
What has been the most rewarding?
If you mean what has been the most exciting or what has been the most fun I would have to say filling cups of anything.
---
How does it feel to have a job?
It feels more grown up then what I am used to. I am going into my senior year so it feels good to have a job and to become more mature.
---
What are some things you are learning by having a job?
I am learning to communicate,asking what I could do next. I am also learning how to serve our customers.
---
Some people think it is too challenging for people with Down syndrome to have a job. What would you want them to understand?
They would need to understand the value of communication,the commitment to the job and speaking up if you need help.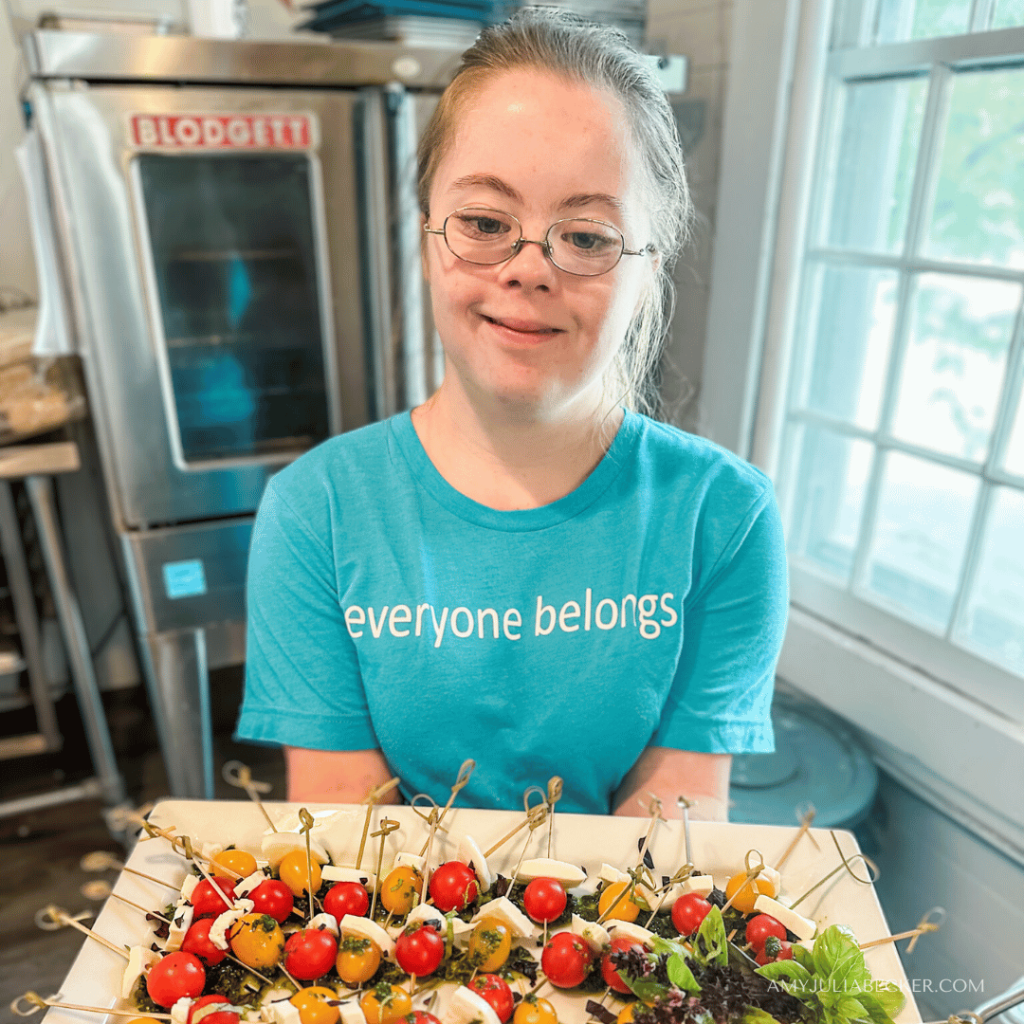 ---
More with Amy Julia:
Subscribe to my newsletter to receive regular updates and news. You can also follow me on Facebook,  Instagram, Twitter,  Pinterest, and YouTube, and you can subscribe to my Love Is Stronger Than Fear podcast on your favorite podcast platform.