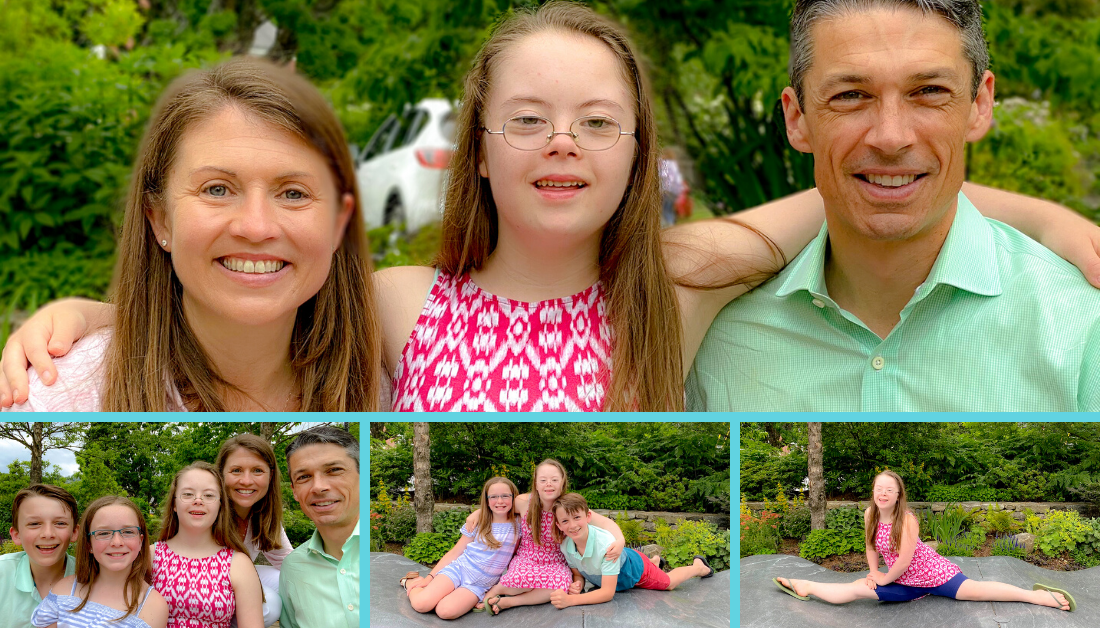 This week we celebrated the end of Penny's years in middle school with a car parade through campus, a dinner out—for the first time in four months—as a family, and a Zoom gathering with the rest of her class. We celebrated her for her hard work and for the many ways she has grown as a person these past three years. We celebrated her school and her teachers for the many ways they have equipped her for that growth. 
Penny and I talked earlier this week about the fact that she has Down syndrome, and I asked her how having Down syndrome affected her. In the past, her automatic answer to that question has been, "It makes me really flexible." (In other words, I can do the splits, as she chose to demonstrate in this photo!) But this time, she said, "It makes me slower in everything." 
And she didn't say that as a negative thing, but as a statement of fact. Penny processes information and moves through the world more slowly. If there's anything Penny has given to me in the past few years it is an appreciation for slowing down, for a deliberate pace, for refusing the frantic effort to accomplish everything now. 
There is much to celebrate about this young woman: her kindness and encouragement to others, her delight and optimism, her faith, her love of language, books, and reading, her love for people. And her self-acceptance. 
Congratulations, Penny, for three years of growing up into the beautiful gift God made you to be!
---
To read further with Amy Julia:
If you haven't already, please subscribe to receive regular updates and news. You can also follow me on Facebook, Instagram, and Twitter, and you can subscribe to my Love is Stronger Than Fear podcast and my Reading Small Talk podcast on your favorite podcast platforms.