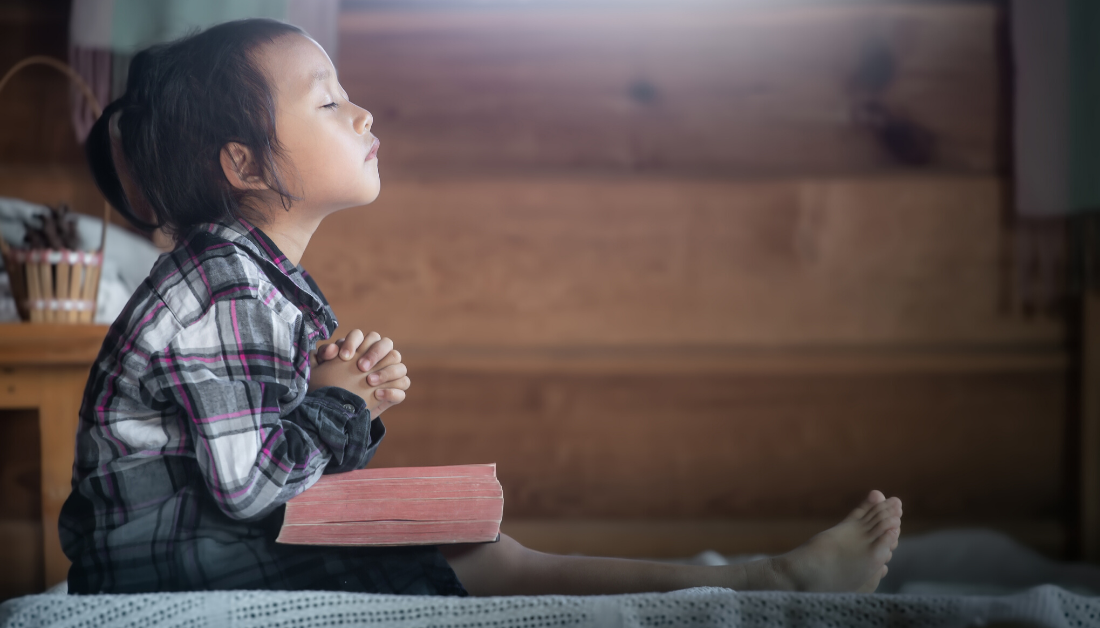 When I was deciding what chapters to record for this Reading Small Talk podcast, I skimmed through the whole book. But when I got to the chapter on Prayer, I lingered. I thought back to those days when it felt impossible to connect with God without interruption, and when I felt like a failure as a spiritual leader to our children because I couldn't manage to teach them even something as simple as the Lord's Prayer. 
My favorite scene comes when William ends up praying in gibberish from inside a laundry basket. His antics prompt Penny to move from sincerity to humor in prayer. It's at that point that one of us asks them, in exasperation, "Do you think God likes jokes?" Of course they both say, "Yes!" 
It was painful and hard to learn about prayer from our children. It also opened me up to a bigger understanding of God. 
God as a parent who wants to hear what I need, even if it is trivial. 
God as a Spirit who uses us to communicate love. 
God as the one who listens, patiently, to whatever we want to say. 
God as a friend who enjoys jokes. 
Our kids somehow picked up the Lord's Prayer along the way. I'm back to having regular quiet times of prayer every morning. I hope they remember what happened in between, and that they know their God is one who listens and laughs and always loves.
You can listen to this episode via the player above or wherever you get your podcasts.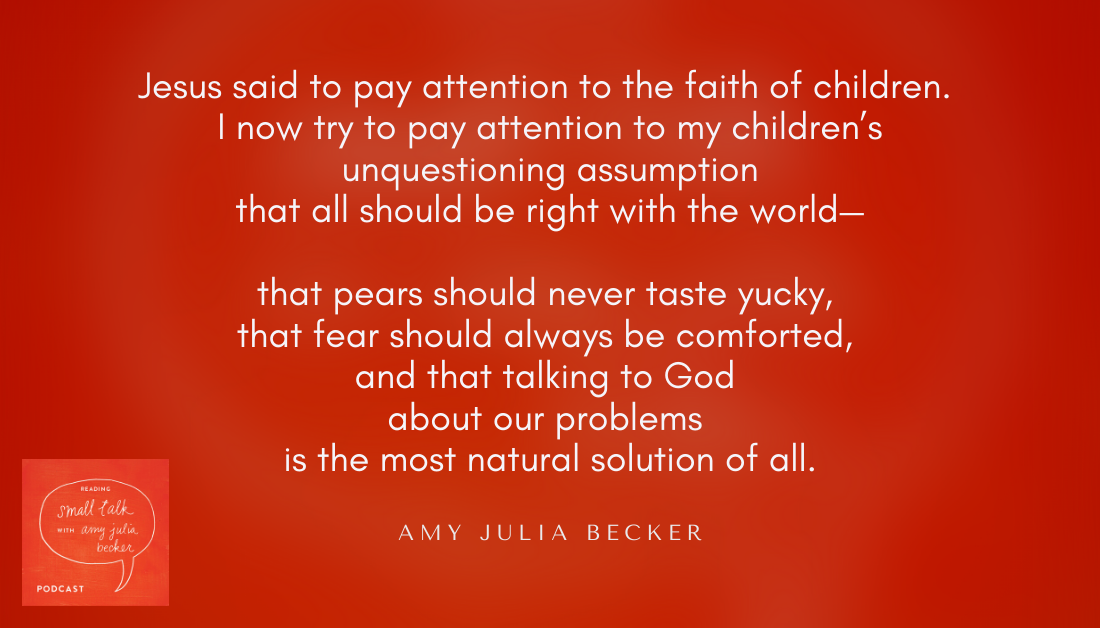 Want to read more? Here are some suggestions:
If you haven't already, please subscribe to receive regular updates and news. You can also follow me on Facebook, Instagram, and Twitter, and you can subscribe to my Love is Stronger Than Fear podcast and my Reading Small Talk podcast on your favorite podcast platforms.