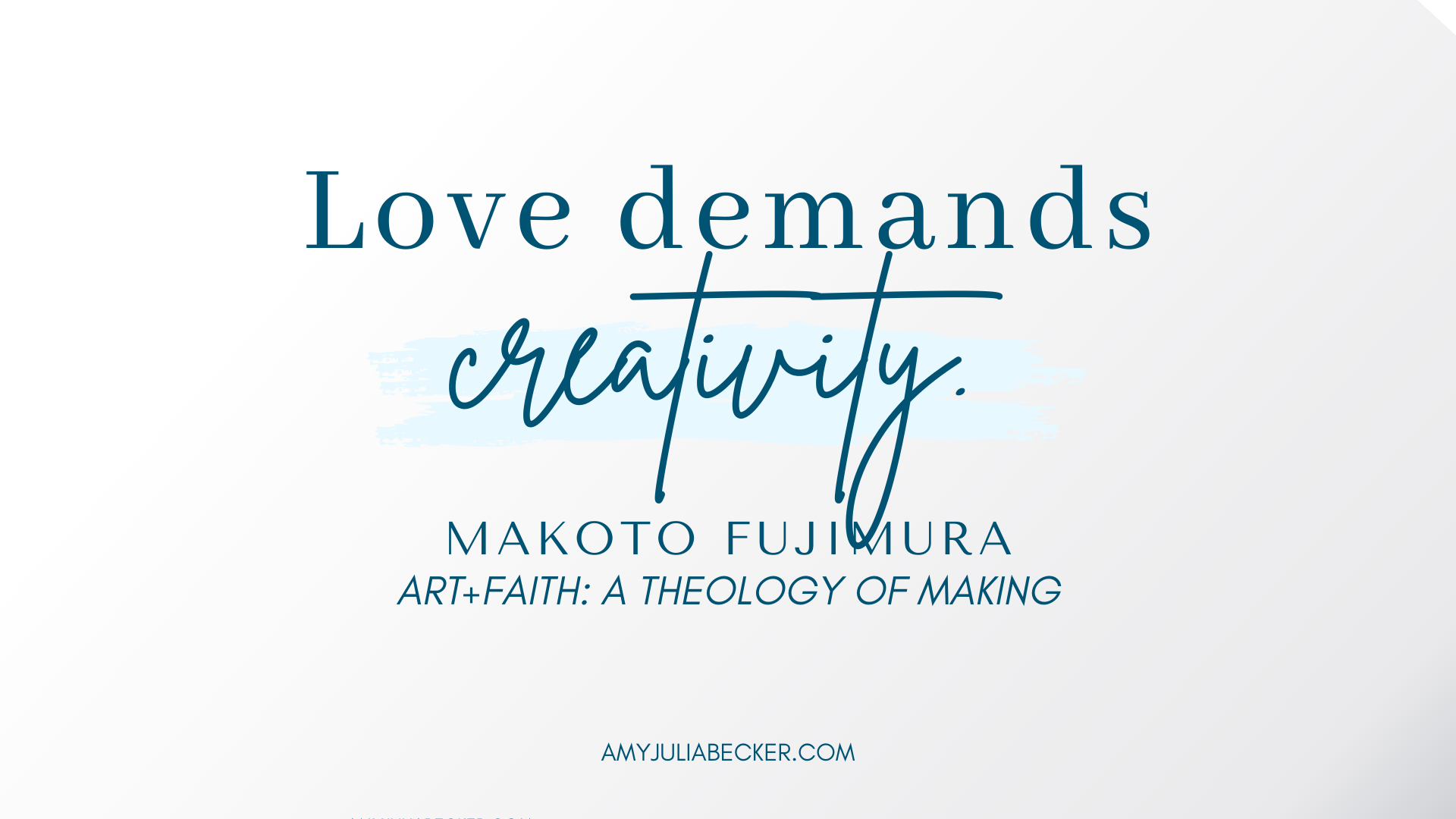 "Love demands creativity" –Makoto Fujimura, Art+Faith: A Theology of Making, p. 63 // Love always generates. Always pours forth. Always emanates in abundance. 
This love originates not in us, but in God. "As the Father has loved me," Jesus says, "so have I loved you. Now remain in my love."
Only from that position—from remaining in the abundant, creative, generative and eternal love of God—only from there can we love one another. Only from there can we participate in the dying of sacrificial love. Only from there can we wait for new life to spring forth. Only from love can we participate in God's new creation.
Today is Maundy Thursday, a day within the church calendar that sounds foreign. It is the day we remember Jesus' Last Supper with his disciples. It is also the day, John's gospel tells us, when Jesus gave his disciples a "new commandment" to love each other as he has loved them. In Latin, the word for commandment is "mandatum," thus "maundy" Thursday.
Today is the day in which we remember to love each other.
Love each other. It sounds simple. Childish, almost. And yet the love Jesus demonstrated, the love he calls us into, is a self-giving love, a sacrificial love, a love that surpasses our human capacity. It is a love that can only emerge out of love.
For many of us, even if it sounds simple, sacrificial love also sounds impossible and exhausting. The idea that love "demands" creativity sounds tyrannical. Many of us feel sucked dry, not filled with generative possibility. If that's the case, then this day can be an invitation to return to the source of all love.
To return to love, remain in love, and know yourself as the beloved of God.
---
To read more with Amy Julia:
If you haven't already, please subscribe to receive regular updates and news. You can also follow me on Facebook, Instagram, Twitter, Pinterest, YouTube, and Goodreads, and you can subscribe to my Love is Stronger Than Fear podcast on your favorite podcast platforms.