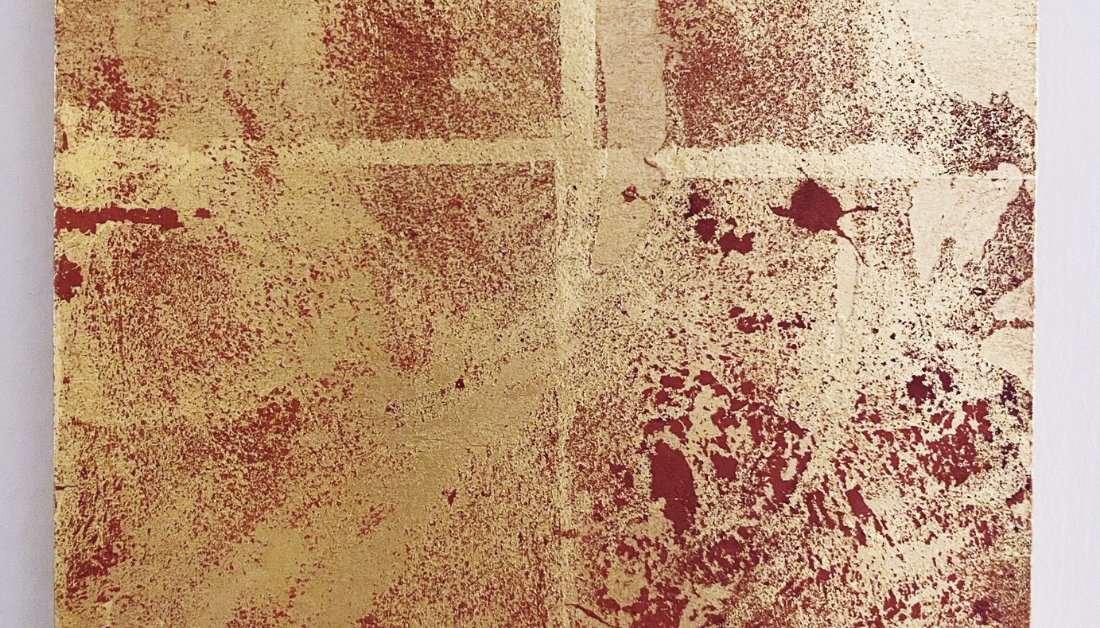 "I have been crucified with Christ, and I no longer live" (Galatians 2:20). I think I'm supposed to be encouraged by these words of Paul. But if I'm honest, I've always wondered what this really means, to be crucified with Christ. I've also wondered why that would be a good thing.
I get it that Jesus' death for me is a good thing for me (and for the whole world). I get it that on a functional and day-to-day level my sin still separates me from God, from myself, from others, from love. And yes, I want to crucify everything within me that separates me from love. 
But I've also been told in the past that once myself has been crucified, God no longer sees me. God only sees Jesus in my place. And I've wondered why the God who created me would want me to disappear. I've wondered why I would want to eradicate myself, even myself with all its flaws and failings. 
Dying With Christ
This Lent, I've been learning about dying with Christ from Ruth Haley Barton's podcast and the corresponding book The Deeper Journey by Bob Mulholland. Mulholland writes about how dying with Christ means getting to know our false self and deliberately putting that false self to death. He also writes about how when we do that, it allows us to enter into union with Christ in Christ's death and in Christ's resurrection. It allows us to enter into union with Christ that our true selves might live. 
Christ Dying With Us
Mulholland's understanding of the practice of dying and rising with Christ resonates with me on two fronts. One, that yes, when I die to my false self I die with Christ. But also, Christ dies with me. Christ journeys with me into the shame and pain and frustration of the death throes of self-centeredness and anxiety. He is with me in the dying. 
Two, that my true self—the self that was created in love and for love by love—does not disappear. It remains, united in love to Christ. 
That verse from Galatians goes on to say, "The life I live in the body, I live by faith in the Son of God, who loved me and gave himself for me."
Living With Christ in Love
This Good Friday, I continue to choose to die with Christ. I continue to be thankful that Christ dies with me. And I continue to be grateful that I also can live with Christ in love.
---
To read more with Amy Julia:
If you haven't already, please subscribe to receive regular updates and news. You can also follow me on Facebook, Instagram, Twitter, Pinterest, YouTube, and Goodreads, and you can subscribe to my Love is Stronger Than Fear podcast on your favorite podcast platforms.