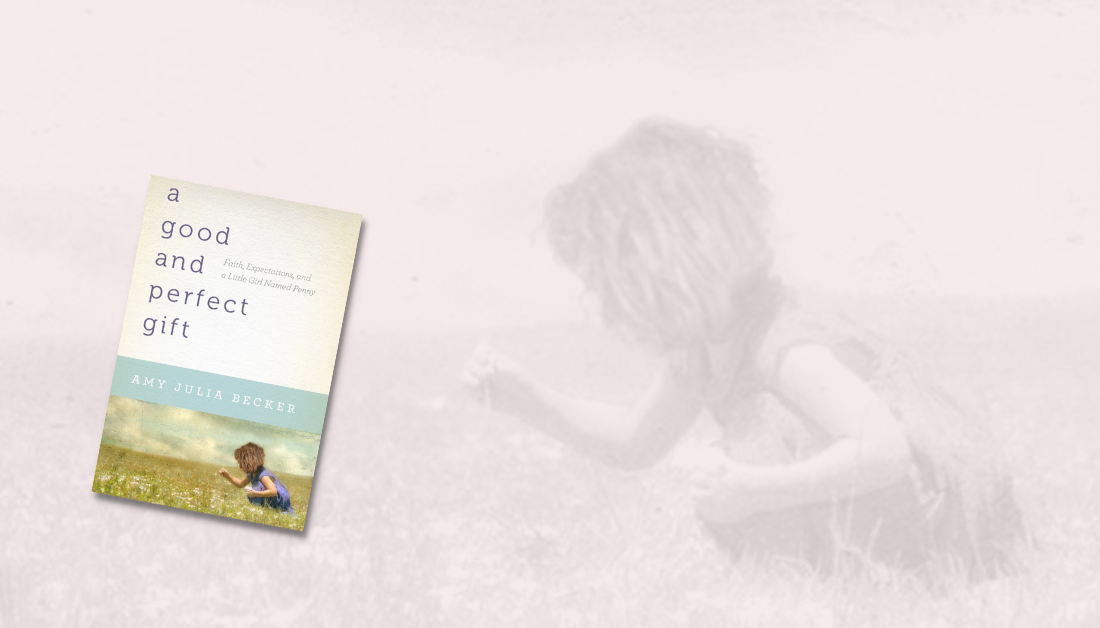 I look back on these words I wrote about Penny so many years ago in A Good and Perfect Gift, and I think, Yes. That's it.
I was no longer willing to trust the experts who tried to tell me exactly how she would be slowed down, or to what degree. Instead, I was willing to wait and see. I didn't have specific expectations for her athletic endeavors as a teenager or her college degree or her spouse. I simply expected that over and over again, I would be surprised, and delighted, by our daughter. (p. 197)
I don't know what to expect, but I know to expect good things. Expect joy. Expect love. Expect wonder. 
I also know to expect struggle. And heartbreak. And anger. 
I expect Penny to be human, with all the pain and beauty and sorrow and delight of our humanity. 
---
Learn more with Amy Julia:
If you haven't already, you can subscribe to receive regular updates and news. You can also follow me on Facebook, Instagram, Twitter, Pinterest, YouTube, and Goodreads, and you can subscribe to my Love Is Stronger Than Fear podcast on your favorite podcast platforms.