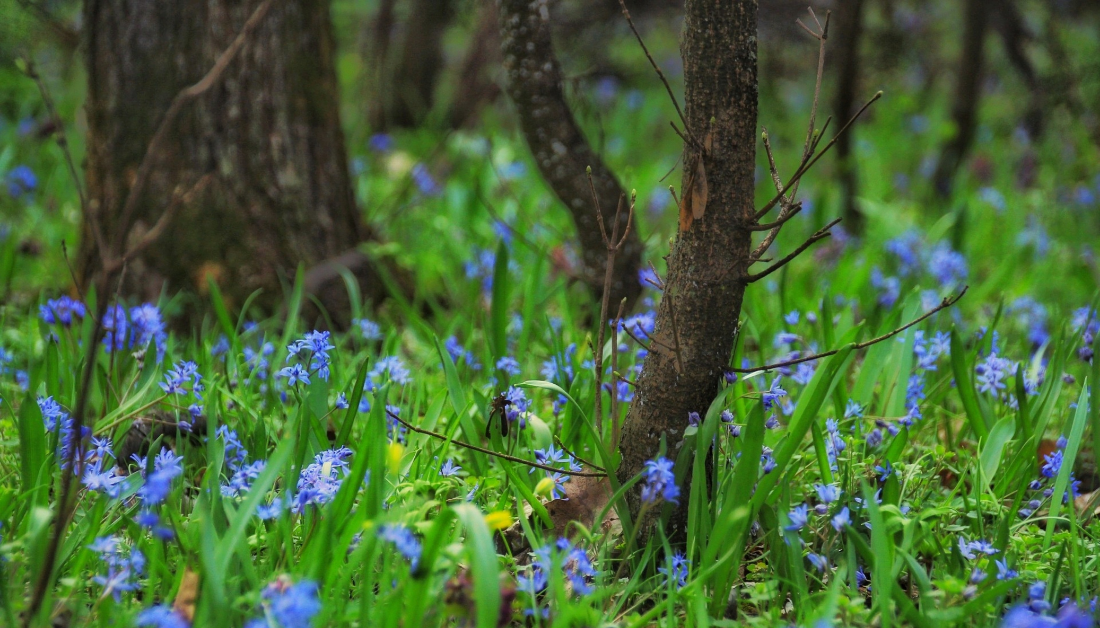 "It wasn't as if a doctor would ever say about her extra chromosome, 'It was touch-and-go for a while there, but now we're out of the woods.' No, the woods—as vast and beautiful and menacing and fascinating as they might be—were home now. We were there to stay." – A Good and Perfect Gift
We've now made our home in the "woods" of disability for fifteen years.
I've discovered the open meadows with sunlight and wildflowers.
The towering branches of trees that shelter us from storms.
The beautiful other people who also live here.
The pathways that wind up and down hillsides, the precarious rocky ledges, the wide banks by the river. The pathways that lead in and out of these woods, the roads I invite others to travel so that they can experience the beauty and mystery and struggle and goodness of these woods as well. 
I don't feel stuck or lost in these woods. I want my home to be here.
---
Learn more with Amy Julia:
If you haven't already, you can subscribe to receive regular updates and news. You can also follow me on Facebook, Instagram, Twitter, Pinterest, YouTube, and Goodreads, and you can subscribe to my Love Is Stronger Than Fear podcast on your favorite podcast platforms.