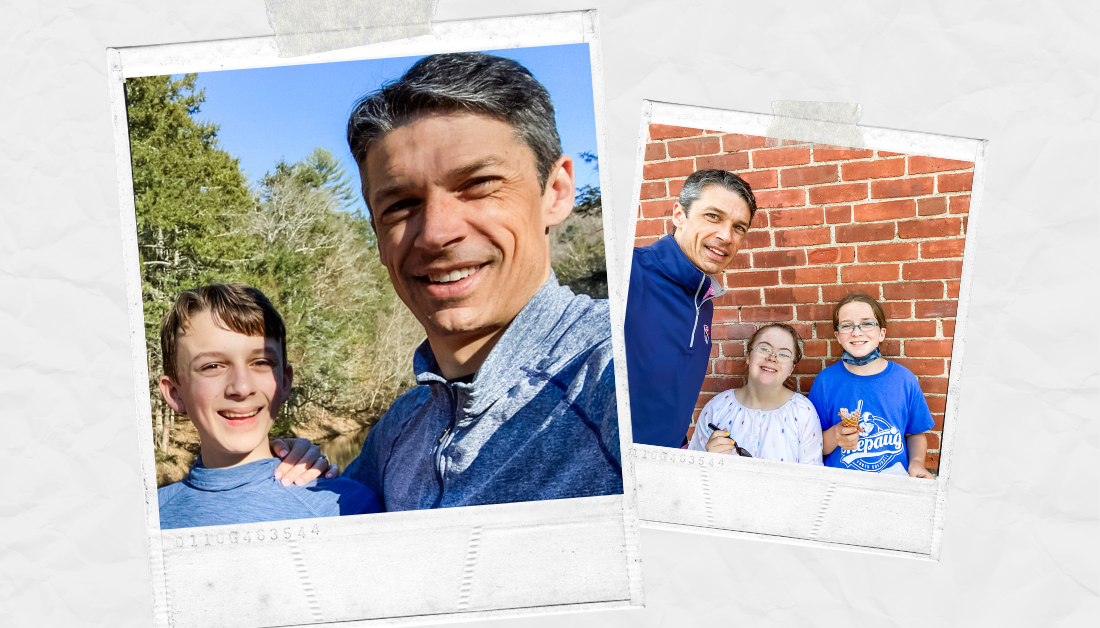 "I'm fiercely proud of Penny and her two young siblings. They bring the full range of emotions into my life. My particular pride and joy in Penny is rooted in the knowledge that many things she does take disproportionate effort compared to most people and yet she just keeps marching on—even when her dad is the one making it more difficult than it needs to be! I'm a very lucky, blessed dad to have this child in my life."
Peter wrote these words for the @happinessisdownsyndrome Instagram account a few weeks ago (you can read the full post here about being a father to Penny). But today I want to say that we are a very lucky, blessed family to have this father in our lives!
Peter wrote those words, and for Father's Day, I asked William, Marilee, and Penny to write about the ways they know they are lucky, blessed kids to have this Dad in their life. Here's what they had to say:
Dad, we are grateful for your humor, your commitment to your kids even in the midst of a big job, your willingness to take adventures with us, that you take us out for ice cream, that you make us laugh, and that you taught us table manners (we're not sure we're grateful for that, but you say we will be someday), that you do special handshakes with us every night, that you always want to eat dinner together, and that you love rocking out to Taylor Swift. Happy Father's Day!
---
Learn more with Amy Julia:
If you haven't already, you can subscribe to receive regular updates and news. You can also follow me on Facebook, Instagram, Twitter, Pinterest, YouTube, and Goodreads, and you can subscribe to my Love Is Stronger Than Fear podcast on your favorite podcast platforms.