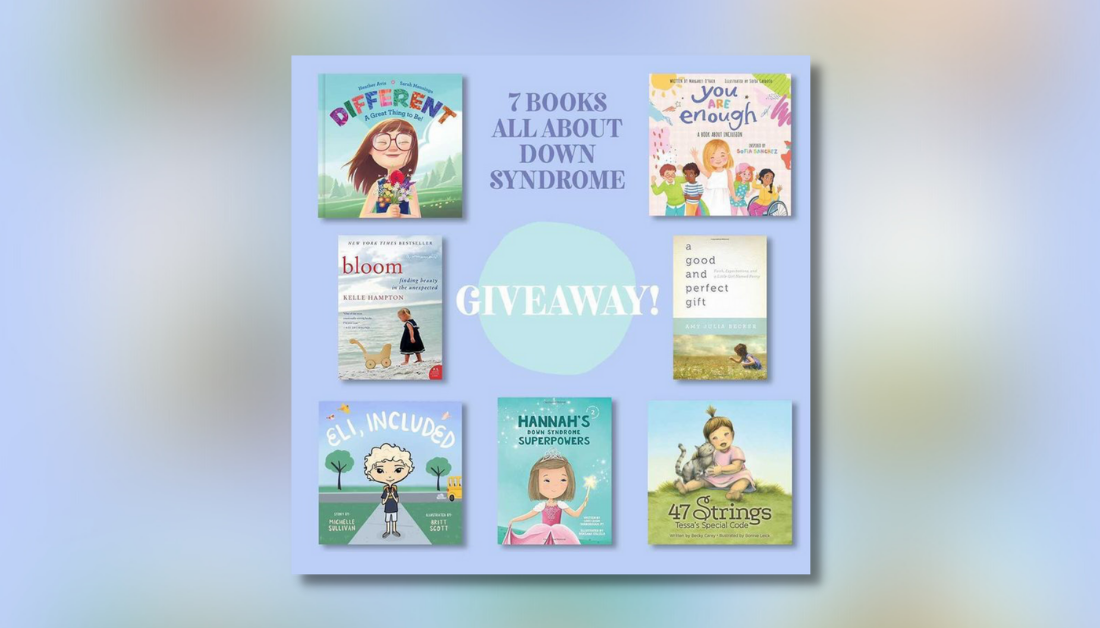 G I V E A W A Y !!!!!!!!!
I've teamed up with some awesome authors, and you can win 7 books all about Down syndrome🙌🏽📚
🎉This giveaway is one way I'm celebrating A Good and Perfect Gift turning 10 years old on September 1! I write in this book about the first two years of my daughter Penny's life and about my struggles as her mother to face my fears and expectations after she was diagnosed with Down syndrome at birth. This book is a spiritual memoir about coming to understand that every human life is a gift.
And you can celebrate A Good and Perfect Gift with me by entering this giveaway of 7 books!
To enter, just go to today's post on Instagram and follow the instructions!
The giveaway includes: