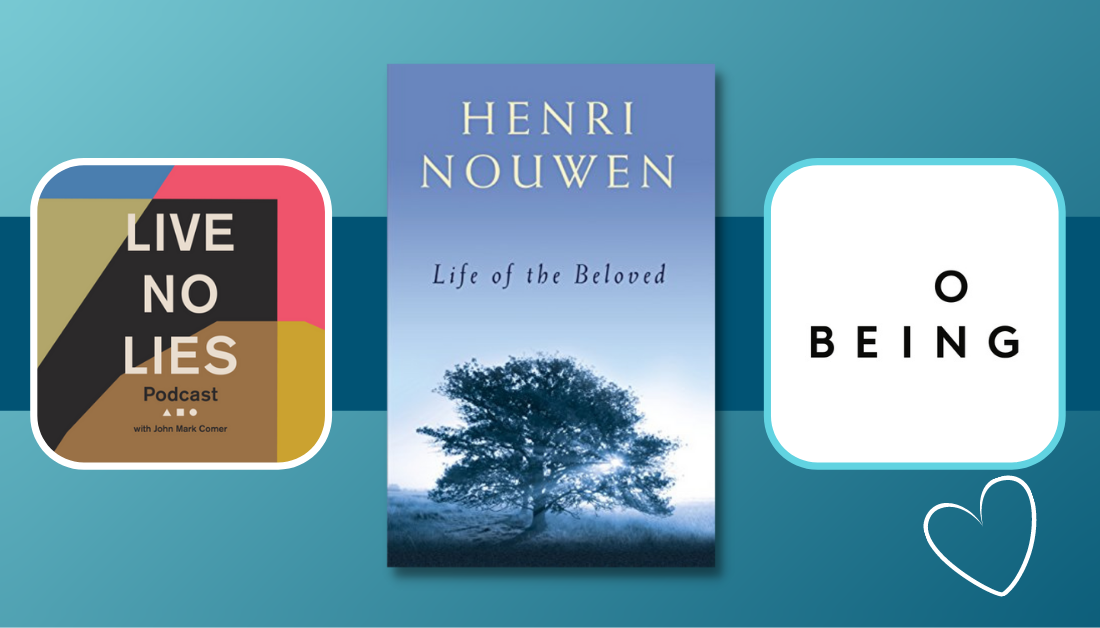 I have both read and listened to so much thoughtful, wise, hopeful writing and conversation this week. I hope you'll be able to enjoy some of these words of hope too (post contains affiliate links):
---
I loved listening to John Mark Comer interview David Brooks. This conversation gave me hope because of Brooks' story of a gradual conversion to Christianity, animated by the stories that gave him a moral and ideological foundation and the people who welcomed him along the journey. (Listen here)
---
Somehow listening to Kate Bowler and Wajahat Ali talk about their respective experiences with cancer diagnoses—"Wajahat through his young daughter; and Kate with a stage 4 diagnosis at the age of 35"—brought me great hope for the beauty of the everyday while also hope for the promise of eternity. (Listen here)
---
I've also loved rereading Henri Nouwen's Life of the Beloved. By the time I'm done with this book, I will probably have underlined every single sentence. This time through, the thing that is really striking me is the idea of bringing our brokenness underneath God's blessing in our lives so that even that brokenness can be a part of our belovedness and the gift we offer to the world.
---
More Words of Hope with Amy Julia:
If you haven't already, you can subscribe to receive regular updates and news. You can also follow me on Facebook, Instagram, Twitter, Pinterest, YouTube, and Goodreads, and you can subscribe to my Love Is Stronger Than Fear podcast on your favorite podcast platform.
This post contains affiliate links.