October is Down Syndrome Awareness Month!
It's a month to celebrate the lives of people with Down syndrome. It's a month to continue to advocate for the significance of people with Down syndrome to our society. It's a time to concentrate attention on a group of people who are often overlooked and underrepresented, who endure the hard-bigotry of scorn and exclusion and the soft-bigotry of low expectations and who nevertheless bring tenderness and kindness and laughter into families and friendships around the world. In our family, Down Syndrome Awareness month is also a time to give thanks for our daughter Penny. 
Penny's life has been an invitation into understanding belovedness. I hope Down Syndrome Awareness month can be an invitation into belovedness and belonging for us all. 
Keep checking back here this month. We have so many great things planned for you! Here's a sneak peek:
Podcast interview with Heather Avis—founder of the Lucky Few and the Lucky Few Foundation, Down syndrome advocate, and author
Book giveaway next Wednesday on Instagram featuring all 4 of Heather Avis' books, plus 5 other books, including my memoir (A Good and Perfect Gift) and favorites from other moms who have children with Down syndrome
Sibling reflections on having a sister with Down syndrome
A talk from Penny
Book recommendations
And more!
Celebrate Down Syndrome Awareness month with us!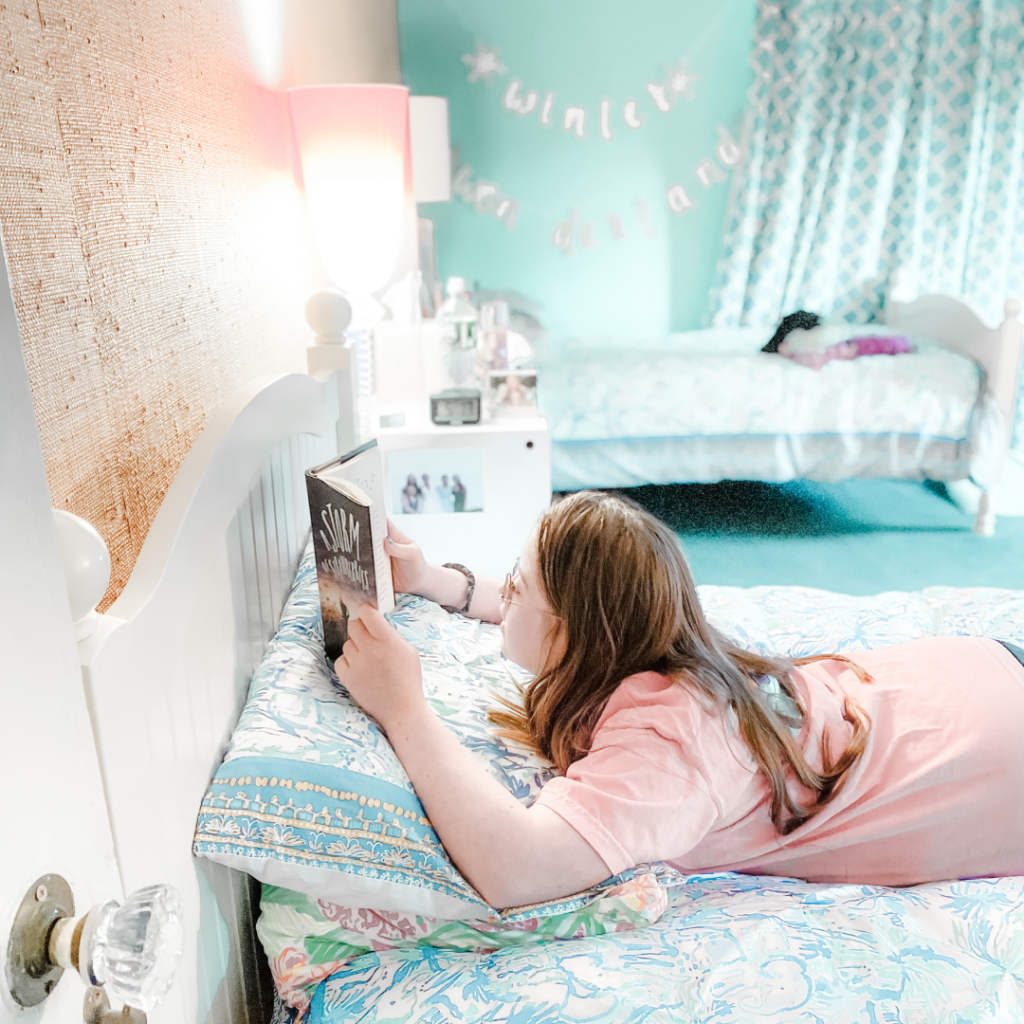 ---
More with Amy Julia:
If you haven't already, you can subscribe to receive regular updates and news. You can also follow me on Facebook, Instagram, Twitter, Pinterest, YouTube, and Goodreads, and you can subscribe to my Love Is Stronger Than Fear podcast on your favorite podcast platform.