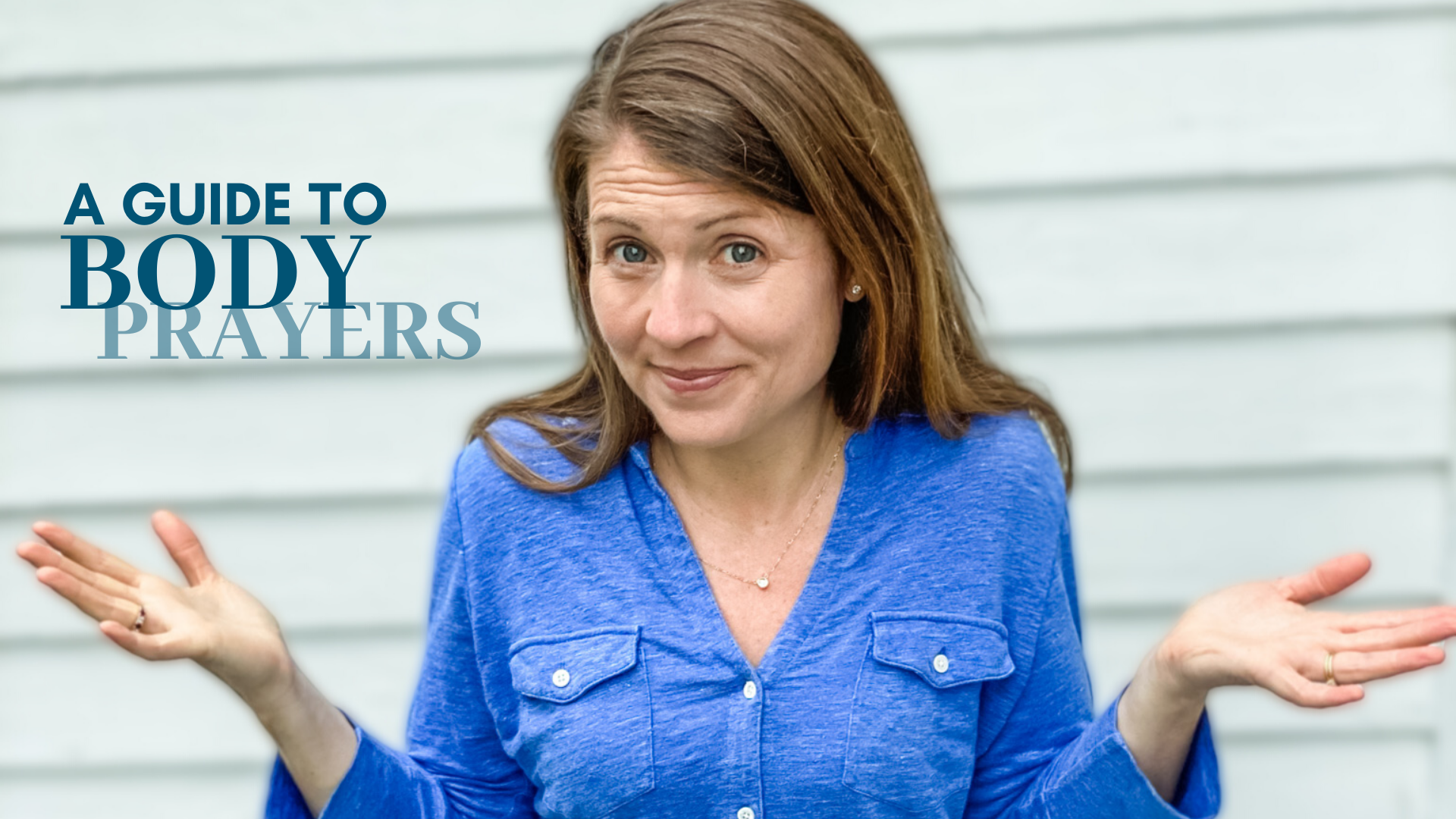 Over the past few weeks, I've shared stories of various parts of my body. When my body aches, or when I get sick, I have learned to wonder whether the pain is a signal of distress on an emotional level. I'm pretty good at repressing emotions, so sometimes paying attention to my body gives me a way to recognize feelings that would otherwise go ignored. I've learned to ask whether—in addition to whatever medical attention I might need—I need to pray or talk through a problem with a therapist or spiritual director or trusted friend. 
I could keep this series going. I've got stories about the tightness in my Achilles, the pain in my stomach, the headaches, the ache behind my shoulder blade. But the point of this series is not for me to share every detail of my bodily health. The point is to offer some of the ways I've begun to connect body and spirit in case that could be helpful to other people out there experiencing similar things. 
A Guide: Body Prayer Questions
So for this final post, I want to offer an encouragement to pay attention to your body. I'll end with a series of questions that have helped guide me to recognize the connection between body and spirit and experience healing:
Where does your body feel tight?

What hurts? 

When did the ache begin? 

What were you thinking about or talking about before you started to be in pain? 

If you're coming down with an illness, when did you get sick? 

What might this body part represent?

Is there a verse from the Bible or a statement of truth that might help you bring relief? 

What prayer could you bring to your body? 
If you're new to body prayer or want to read more body prayers in this series, go here.
---
Learn more with Amy Julia:
If you haven't already, you can subscribe to receive regular updates and news. You can also follow me on Facebook, Instagram, Twitter, Pinterest, YouTube, and Goodreads, and you can subscribe to my Love Is Stronger Than Fear podcast on your favorite podcast platforms.