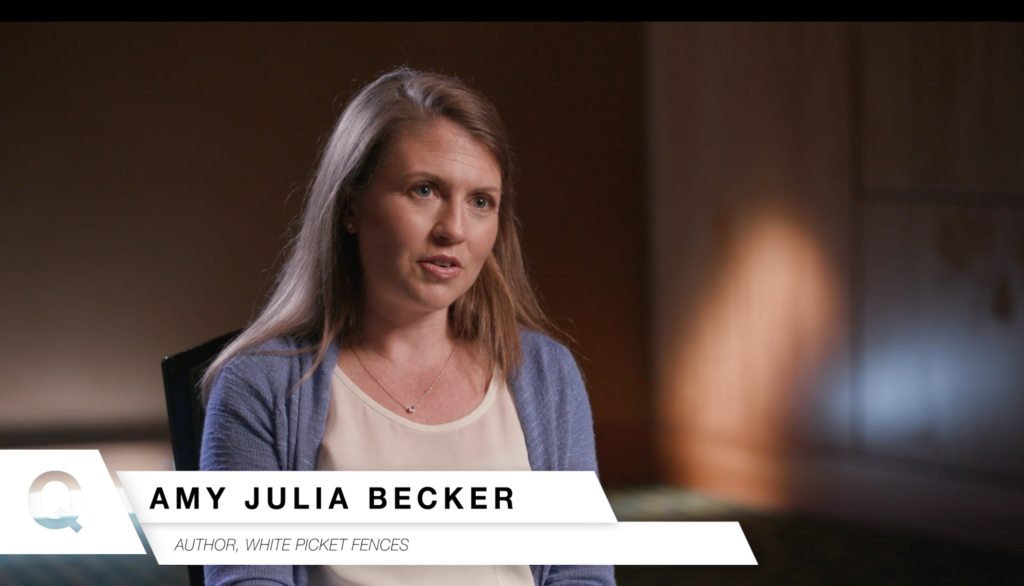 I had a chance to share "backstage thoughts" at the Q conference. After I shared with the crowd, I spoke more about living life behind white picket fences and the ways that privilege can harm us.
One of the things I love about Q Ideas is that assumption that it's important to ask the big questions and to engage with diverse viewpoints–from the past and present, across the political spectrum, and from different social groups–to try to formulate some answers. They bring together different thought leaders who are interested and knowledgeable in a myriad of topics and engage them in meaningful conversation. During the conference, we heard from 40 different speakers speak on topics as far ranging as gun violence, personal health and well being, disability, education, and justice.
I was grateful that I got to contribute a little bit to both the questions and the attempts at answers in a backstage interview about the reality of privilege and the possibilities of hopeful response, especially within churches.
One of the ideas I'm most interested in these days is of creating collaborative spaces in which diverse groups of people work side by side to pursue a common goal. I got to talk about this and all sorts of other things in this interview:
https://qideas.org/qmoments/q-backstage-thoughts-on-privilege/
"The notion that some might have it better than others, for no good reason, offends our sensibilities. Yet, until we talk about privilege, we'll never fully understand it or find our way forward." – Amy Julia Becker