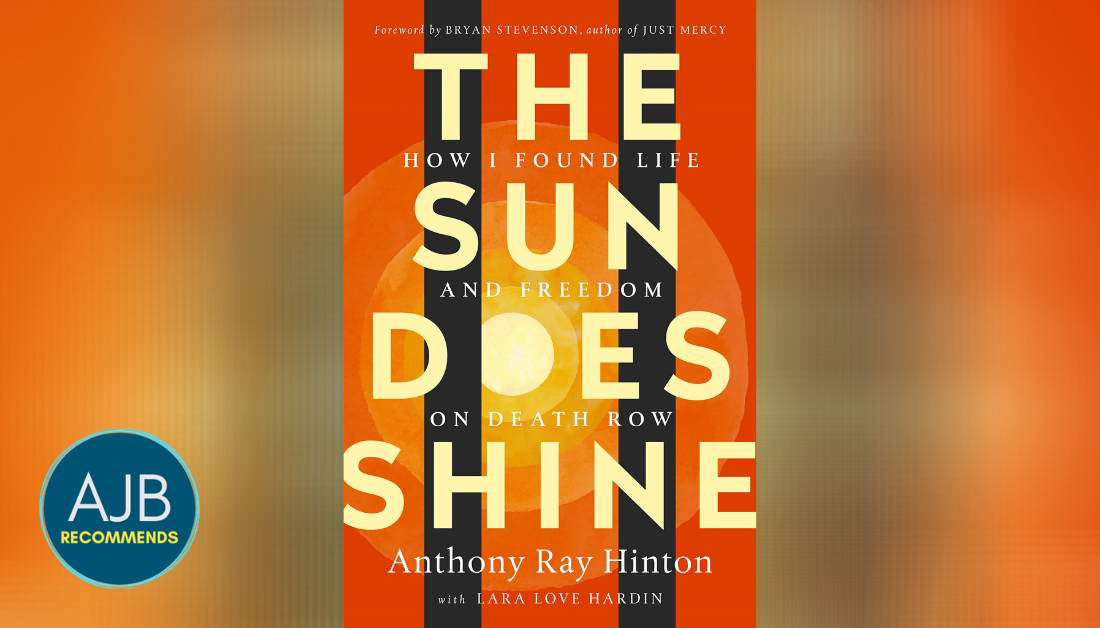 I have gone to bed late every night this week because I stay up to read more of Anthony Ray Hinton's new memoir, "The Sun Does Shine: How I Found Life and Freedom on Death Row." This story is heartbreaking and hopeful all at the same time.
In "The Sun Does Shine," Hinton relates his story of wrongful incarceration, his bitterness and despair over the injustice, and the subsequent healing he experienced once he decided to trust God even behind bars. I want to share the whole story, but I don't want to give away the poignancy of the friendships he forms and the hope he cultivates in the midst of the tragedy and injustice of his imprisonment.
If I tell you that he is able to initiate a book club for the inmates on death row that includes reading James Baldwin's "Go Tell It On the Mountain" alongside a former KKK member, is that enough to encourage you to read this book? 
(By the way, I first learned about Hinton in Bryan Stevenson's book, "Just Mercy." I heard him tell his story on video when we visited the Equal Justice Initiative's museum in Montgomery, Alabama. Then I listened to his conversation with Kate Bowler on her podcast. Then I was reminded of it all over again when I watched the film version of "Just Mercy." I recommend all of the above: book, movie, podcast, museum, and memoir!)
---
To go further with Amy Julia:
If you haven't already, please subscribe to receive regular updates and news. You can also follow me on Facebook, Instagram, and Twitter, and you can subscribe to my Love is Stronger Than Fear podcast on your favorite podcast platforms.